How To Identify And Get Rid Of A Termite Infestation In Your Phoenix Home
August 15, 2022
Termites can do a significant amount of damage to your home, especially if they've gone unnoticed for a long time. Mature termite colonies that have spent five to eight years unaddressed can be detrimental. It pays to guard your home against termites before you have a problem. The Phoenix pest control professionals at Overson Pest Control treat termites nearly every day, and over the years, we've seen the tell-tale signs of termites. Do you know the clear signs of termites in your home?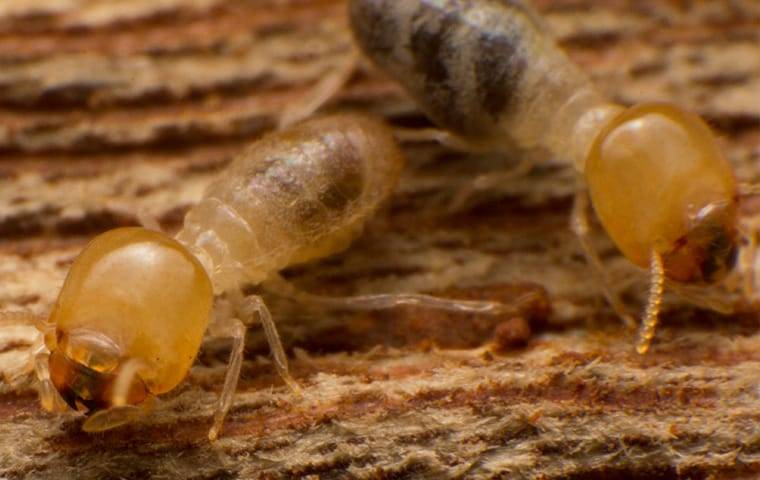 Clear Signs Of A Termite Infestation In Your Home
Termites are challenging pests to track, they cause billions worth of damage annually, and their colonies reach mind-boggling proportions. Do you know what to look for? Signs of termites inside your house include:
Do you have difficulty opening a window or door? Termites go for exposed wood first, and door frames and windows are easy targets. If you have a window or door retaining moisture, it could be a sign of termites.
Bubbling in your paint or wallpaper is a sign. Termites need moisture to survive so they create tunnels above ground to get around. Inside a home, wallpaper and paint can cover up the tunnels, and that makes the bubbles.
Check the foundation of your home and any shed or outbuildings nearby. Look for mud tubes. They look like mud vines coming out of the ground traveling up. They are about finger-width in diameter, clay-like, and sometimes full of termites.
Take a look under your home in the crawl space. Termites can take over an entire space with massive, structured tunnels known as galleries.
Termite frass or termite droppings look like sawdust. Check around your home's foundation, anywhere there's a difficult door, and in your crawl space for frass.
Seeing swarmers is a red flag that you've got an active mature termite colony near you. Swarmers are termites with wings, and they are only produced once a colony has reached capacity. They send them off with new queens and create a new colony.
Individual termite colonies can hold up to half a million termites, and colonies with satellite nests can hold up to one million, and they reproduce at an alarming rate. Given enough time and wooden material, there is little stopping such massive numbers.
The Extent Of Damage Termites Can Cause To Your Home
Termites cost American homeowners billions every year, and many homeowners don't know the benefits of termite prevention. Termites will burrow twenty feet into the ground, well below the frost line, hidden until conditions are right. Unlike other wood burrowing insects that are attracted only to decaying wood, termites will invade new structures. If contractors neglect to put treatment down when breaking ground on new residential property, termites can burrow through, eat, and digest brand-new lumber.
Identifying Factors That Attract Termites To Your Home
Termites are primarily attracted to wooden materials. An even match to that need is their need for water. Termites are drawn to foundations, wooden sheds, trees, and any other wooden structure that's degrading or simply available. They live in 49 states, all except Alaska, although they thrive in warmer weather, of which Phoenix has plenty. This is why when you have a termite problem, you need the best termite control company near you.
How To Get Rid Of Termites In Your Home
To get rid of termites in your home, business, or property, call the termite specialists near you. Overson Pest Control is ready to service your home, as soon as the day after you call. We use quality, top-rated products, and our pest management professionals are skillfully trained in how to apply pesticides. We have pest control options for termites, scorpions, roaches, bed bugs, and more.
Previous
Next