In general, there is more fear surrounding spiders than is warranted. The majority of spiders are not a cause for health concerns in people, and even those that are venomous enough to cause concern are, more often than not, unlikely to bite. However, living in the desert means living with a higher than average level of threat from arachnids of all kinds. While most spiders are not threatening, the two most dangerous types make their home in Phoenix. Both the black widow spider and brown recluse spider have a well-earned reputation for severe health risks. While spiders, in general, may not be cause for alarm, these two are worth worrying about.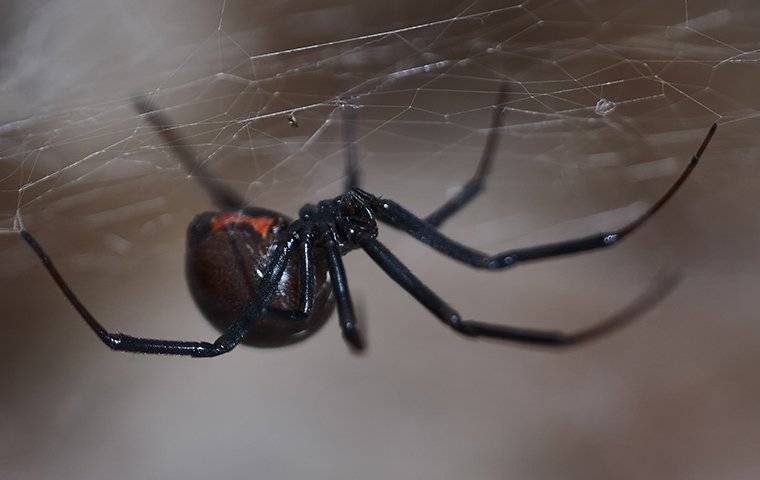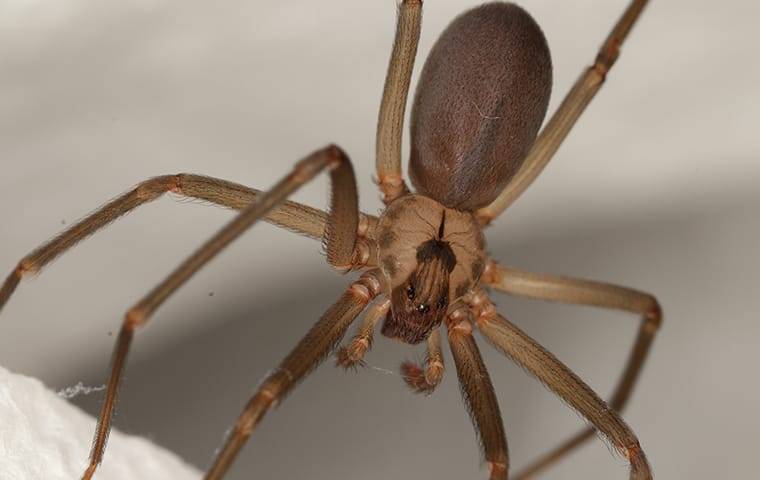 Black Widow Spiders
Of the two, black widow spiders are the easiest to identify. Their jet black bodies stand out against the desert sand and, if that's not enough for you to spot them, they also have a bright red hourglass marking on their undersides and grow to be up to an inch and a half in length. Younger spiders tend to be orange and white, acquiring their full coloration as they age, and both young spiders and males often have one or two reddish markings in place of the full hourglass.

These spiders prefer dry and dark locations to spin their webs. They will look for protected areas under stones or decks or inside firewood and hollow stumps. Outbuildings like barns, chicken coops, and sheds are all likely habitats for black widows, as well as lesser-used indoor spaces such as garages, basements, and crawl spaces. As with most pests, cluttered areas offer desirable places for black widows to hide.

By their very nature, black widow spiders are not likely to seek out contact with humans, making bites a rare but not impossible occurrence. Fatalities are even rarer with black widow bites, but given that their venom is 15 times more powerful than rattlesnakes, medical attention should be sought immediately following a bite from one of these spiders. Symptoms of a bite can include muscle aches and nausea as well as difficulty breathing, and it's better to be safe than sorry in the wake of this tiny terror.
Brown Recluse Spiders
Unlike the iconic black widow, brown recluse spiders can be a challenge to identify. Like the majority of area spiders, they grow to be less than 1/2 inch in length and are a nondescript brown color. If you get close enough to one of these spiders, you may be able to see a darker brown violin-shaped marking on its back or perhaps notice that it has only six eyes instead of the typical eight — but let's be honest, with a spider this small, that kind of identification is at best unlikely.

Luckily for us, brown recluse spiders are, as their name suggests, inclined to avoid interactions with people. They seek out warm, dry, and dark environments like wood piles, basements, and closets, and generally only bite when they feel trapped or threatened. Unfortunately, the symptoms of a brown recluse bite can sometimes take hours to develop. If a spider bite of any kind is suspected, it is important to keep a close eye on any developments, especially in children, the elderly, or those with preexisting medical conditions.

The bite of a brown recluse may or may not be felt but is often followed by a small blister appearing at the site of the bite. Other symptoms include restlessness, fever, and difficulty sleeping. In some cases, bites will result in ulcer formation that can expose underlying muscle and bones, but this level of reaction does not always occur. If you suspect a bite from a brown recluse, it is important to call your doctor or go directly to an emergency room. Whenever possible, the spider should be taken with you for proper identification.
What To Do With Spiders In Phoenix
Should you be worried about spiders in Phoenix? In short, yes, but only to the extent that you take precautions to keep you and your family members safe. You can do a lot to reduce spider populations on your Phoenix property by simply taking some general pest control measures such as keeping food stored properly, covering trash cans, limiting excess water sources, and eliminating entry points to your home. If you feel you need more assurance, the professionals at Overson Pest Control can help. We provide spider control measures to rid your home of existing populations and prevent new spiders from moving in. Call today to find out more about our residential pest control options in Phoenix.