In the Phoenix area, we have two common types of termites. One lives underground and attacks homes from the ground. The other lives inside drywood. The first is called the subterranean termite and is the most destructive termite in the world. Subterranean termites are the most destructive termite species primarily because they can damage structures for years without being detected. The second type of termite, the one that attacks drywood, is fittingly called the drywood termite. Drywood termites aren't quite as sneaky as their subterranean cousins. When they start damaging your home, you're likely to notice it because they leave a warning sign for you to see. This is where we are going to begin this article on how to tell if your Phoenix property has a termite problem.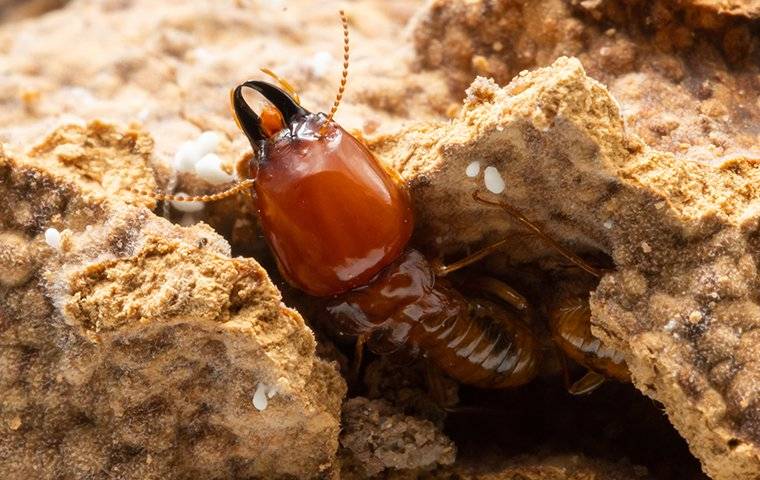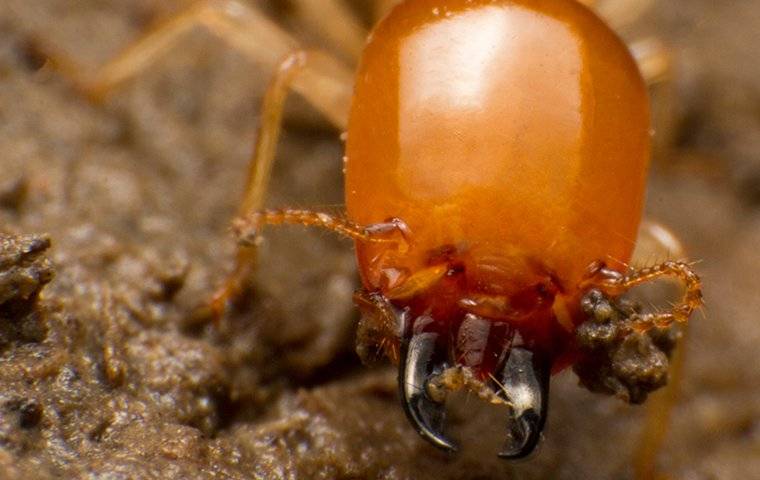 Termite Droppings
Drywood termites have hard feces that are about the size and texture of pepper gains. You may find these on your window sills, sitting in the sunshine—not because drywood termites like the sunshine, but because they attack hardwood. When you see these dry fecal pellets, you might think you're finding sawdust. However, whether the material on your window sill is sawdust or droppings, this is not a natural phenomenon. Your home doesn't naturally produce sawdust.
At the first sign of pepper-like grains of hardened material on your window frames, it is wise to contact a licensed pest professional as you likely have wood-destroying pests in your home.
Unlike drywood termites, subterranean termites leave their feces inside their tunnels, out of sight. This waste acts as a coating on their tunnel walls to retain moisture. You won't find these termites leaving droppings around for you to see.
Wood Damage
Another way drywood termites may reveal themselves is by causing damage to wood. You may notice trenches in wood, tiny holes, hardwood or drywall with honeycomb-like dents, or wood that looks like it is deteriorating. When you suspect termites are in timber within your home, you may be able to tell by tapping on the wood. A thick piece of wood that sounds hollow when you tap it is not a good sign.
Subterranean termites do the majority of their damage inside the wood of your home, where you can't see it. This is because they have a strong aversion to dry conditions. You can have millions of subterranean worker termites feeding on your home and not see any visible damage, which is what makes them so dangerous.
Shelter Tubes
A sign that subterranean termites leave behind that drywood termites do not is the appearance of shelter tubes, also called mud tubes. These tubes look like wiggly, mud worms crawling up your foundation walls. You might also describe their shape as looking like a river, as these tubes can fork several times in different directions. As obvious as this sign can be, subterranean termites often create shelter tubes in more sheltered, secluded areas such as underneath decks and other exterior structures where you aren't likely to notice them. They may also create these tubes on the interior of wall voids.
Swarmers
A warning sign that both drywood and subterranean termites provide is the appearance of swarmers (winged termite reproductives). They may be black, red, or orange with long white wings that stack on top of each other and round off at the tips. If you find termite swarmers inside your home, this is a sign that you have a severe infestation and should be checked out immediately.
If you have a termite infestation, those termites will nest either inside your home or a short distance from your home. During mating season, the termite swarmers will leave their nests to mate and establish new colonies. If you see lots of swarmers on your outside walls, it is a sign that you have a current and active infestation. But you may not see these swarmers at all. Swarms don't last for more than 30 minutes. If you miss the swarm, you need to be aware that swarmers shed their wings during the mating process. You may see these wings, even if you didn't see the swarm. One place to check for swarmer wings is in spider webs in the voids underneath structures.
The Worst Sign
Termites can do a lot of damage to your home over time. As the years pass, you may start to see changes. Doors may begin to stick. Windows may stick or start to open and close without any resistance. You may detect a dip in your ceilings, bulges in your walls, or sunken areas in your floors. These are all signs of damage caused by wood-destroying insects, particularly termites.
When You Find Phoenix Termites
If you detect any of these warning signs, contact Overson Pest Control to schedule a professional termite inspection. Our experienced termite control professionals can assess your property and guide you in finding the right solution to protect your property investment. We use industry-leading treatments to achieve complete termite protection. Connect with us today to get started with professional termite control in Phoenix.