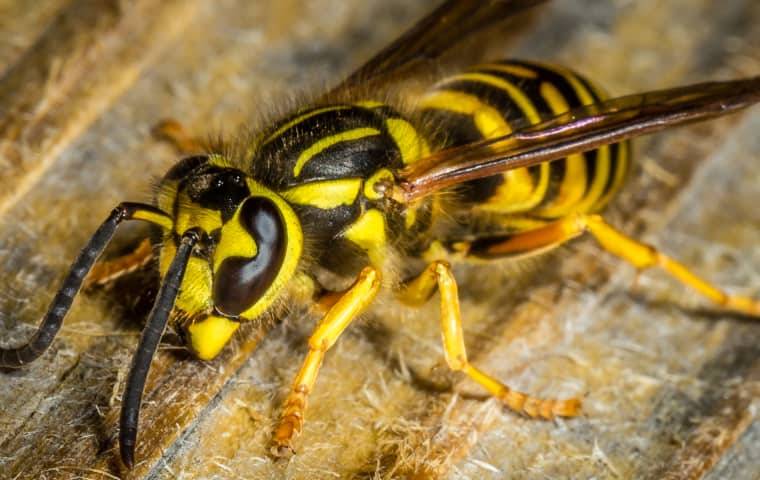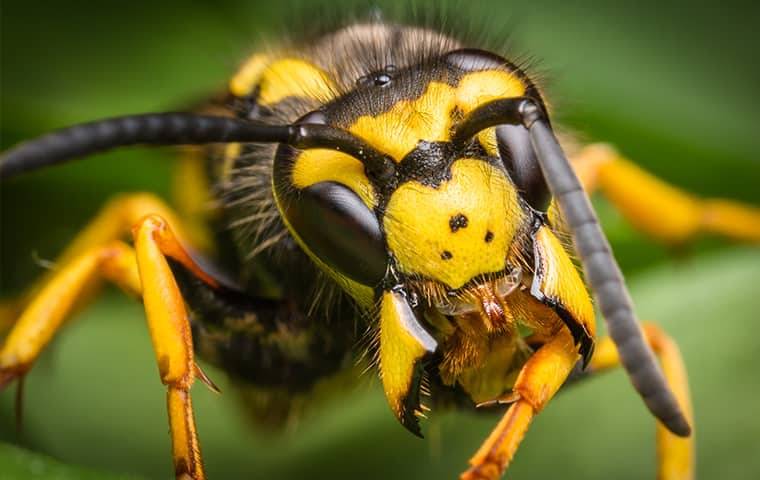 Their Ability To Hide
Yellow jackets can be aggressive insects, particularly when they are defending their nests. If you go near a yellow jacket nest hidden in your landscaping, these painful pests are likely to let you know it. It doesn't take much to set these insects off. It is common for Phoenix residents to get stung by yellow jackets simply because the vibration of a lawnmower got these stinging insects riled up. If being stung by yellow jackets makes you nervous, their ability to hide from view is cause for worry. You can reduce your worry by considering the following tips:
Trim your landscaping, particularly near the base of your plants. This makes it more difficult for yellow jacket activity to be hidden.

Move brush piles so that yellow jackets can't use them as cover or create a nest in the ground under the branches you've collected from your yard.

Learn to recognize yellow jackets. If you've seen a picture of a yellow jacket on the internet, you might think that you'll be able to easily identify yellow jackets in your yard. Unfortunately, workers range from ⅜ to ⅝ of an inch in length. That's not very big. You will have a difficult time seeing any details. We recommend considering where you find them. If you see yellow and black wasps hovering around near the ground in your landscaping, there is a good chance they're yellow jackets. Steer clear and contact a licensed pest professional.
Their Nest-Protection Instinct
Let's talk a little more about yellow jacket nests. The reason yellow jackets are so aggressive is that they have a strong nest-protection instinct. When a threat is detected, the drones begin to release a pheromone scent that causes other drones to become aggressive. This is certainly cause for worry as yellow jackets will gather into a swarm, and each wasp is able to sting you more than once. Does this worry you? You can decrease your worry by doing the following:
Fill in ground holes to reduce nesting options. No nests, no worries.

Seal gaps and holes in sheds and other structures to keep yellow jackets out.

Remove wood debris, such as construction materials and firewood from your property, or store these items well away from your exterior walls and landscaping.
Allergies
In most cases, yellow jackets are just a painful nuisance. Landscaping experts and lawn care professionals get stung by yellow jackets practically every year. You can be stung over and over and not have any adverse reaction. Unfortunately, those who have an allergy to the venom of yellow jackets can have a large local reaction or a serious reaction.
A large local reaction is when the swelling spreads beyond the wound. You may have a hand swell, or your entire leg may swell. This can be scary, but doctors say that this type of reaction is no more dangerous than the normal reaction of localized swelling, pain, and redness.

A serious reaction can cause an anaphylactic response. The symptoms may include swelling, trouble breathing and swallowing, rapid pulse, anxiety, dizziness, flu-like symptoms, hives, and restlessness. Anaphylaxis can result in shock or death, so don't take any chances.
People who are allergic to bees or other stinging pests are likely to be allergic to yellow jackets. Keep in mind that a stinging insect allergy can develop later in life and you may not realize you're at risk. Seek the assistance of an immunologist to find out.
Worry Less
The best way to reduce your reasons to worry is to invest in a residential pest control plan. Ongoing, year-round pest control protects you from harmful pests such as yellow jackets. When you have routine inspections of your property by a licensed professional, yellow jacket nests are caught early and dealt with quickly. You also get routine inspections around the exterior of your property and in your landscaping. These treatments work to repel yellow jackets but, more than this, they reduce the food yellow jackets eat, namely insects and invertebrates.
Phoenix Pest Control Services
Reach out to Overson Pest Control today and start worrying less about yellow jackets and other potentially harmful Phoenix pests. We provide industry-leading pest control services bundled into cost-effective and customized service plans for our customers. Find out why Phoenix residents choose Overson Pest Control for their pest-management needs. You can contact us right here on our web page or give us a call. We look forward to helping you find the right solution for your family and for your property.