Cockroaches in Phoenix are one of the most dreaded pests for homeowners. Unfortunately, they are also one of the most common. These invasive insects are experts at infiltrating your home and staying there. Once they're in, it is an uphill battle to get them out.
Cockroaches in Phoenix can be difficult to control, but it is essential to get rid of them. Let's take a look at what it means to find cockroaches in your home, the dangers roaches pose, and how cockroach pest control in Phoenix works to get cockroaches out and keep them out.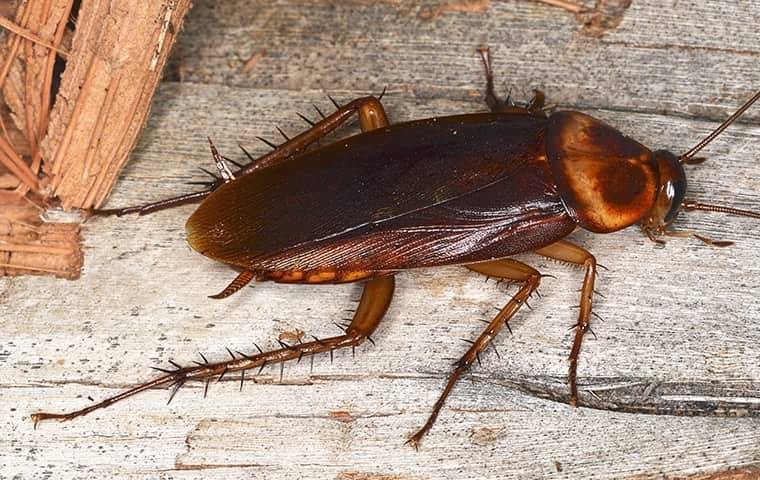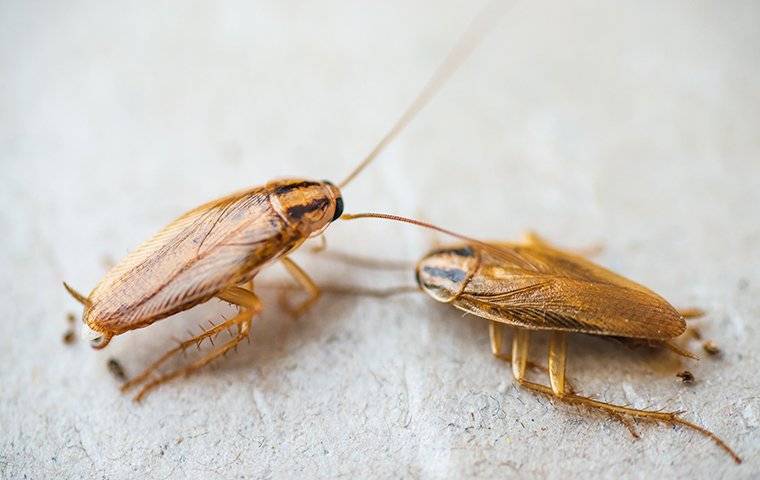 Does Seeing One Cockroach In My Home Mean I Have An Infestation?
Cockroaches prefer not to be seen. Experts say that seeing one cockroach is a warning sign that you may have hundreds of roaches in your home. Why is this the case? It is because cockroaches start to appear when they have to take risks to find food, and this happens when populations become too numerous for available food sources. These insects, which prefer to be nocturnal, may become active during the day. They may also hide in common areas rather than stay in undisturbed locations, which is their preference. If you pick up a pillow on your couch and six roaches go running for the hills, you have a serious infestation.
That said, one cockroach in your home doesn't necessarily indicate an infestation – it could be a loner that wandered in. Unfortunately, without a professional inspection, there is no way to know for sure. Plus, if one cockroach found its way inside, it's likely that others will as well, if they haven't already. Even if you only see one, it's best to assume that there are more cockroaches lurking nearby. The best course of action is to contact a local pest control service to treat any existing infestations and stop new ones from developing. This is especially important when you consider the health risks of roaches, which we will discuss in the following section.
Is It Dangerous To Have Roaches In My House?
Cockroaches are dirty insects. Their behavior patterns and food preferences bring them in contact with dirty things. For this reason, they are a danger when they get into your home. If you don't realize your Phoenix home is infested, roaches can impact your health without you realizing roaches are to blame. If you know some of the ways roaches can harm you, you'll be able to quickly detect a cockroach problem. Here are some examples:
If you wake up with a rash on your skin, a cockroach might have crawled across you while you were sleeping.
If someone in your home is suffering from higher than normal allergies or asthma-related symptoms, roaches could be at fault.
If you have an ongoing stomach illness, you may have roaches in your kitchen or pantry.
Cockroaches tend to inhabit unsanitary areas, such as dumpsters and sewers. When they come into your home after frequenting these locations, they bring bacteria and other pathogens with them. Cockroaches have been reported to spread over 30 types of bacteria, six species of parasitic worms, and many other disease-causing organisms. Some of the diseases caused by cockroach contamination include salmonellosis, typhoid fever, listeriosis, E. coli infection, and dysentery.
Cockroaches can also damage your property and personal belongings. The damage they cause can be mistaken for clothing moth, carpet beetle, and silverfish damage. Here are some types of damage that cockroaches cause:
Roaches can damage wallpaper.
Roaches can put holes in clothing, curtains, and other fabrics.
Roaches can put holes in food packaging.
Roaches can eat through cardboard boxes.
If you see damage, perform an inspection to determine whether or not cockroaches are the insects that are infesting your home, or contact Overson Pest Control for a professional pest inspection.
Why Do I Have Roaches In My House?
We've discussed what it means to have cockroaches in your home and why it is important to get control of cockroaches. Now we're going to set our focus on what works to eliminate cockroaches. Before we discuss cockroach control products and how to get rid of cockroaches in your house, it is important to consider how cockroach infestations begin in the first place.
If you don't have a cockroach infestation yet, these facts will help you keep them out.
Before cockroaches explore your exterior, they are attracted to your home by smells. The scent of a dirty trash receptacle, improperly mixed compost, decaying vegetation, pet waste, and other dirty things can attract roaches from a distance.
Before cockroaches get into your home, they find reasons to be near your home, such as available food, damp habitats, and organic debris.
When cockroaches explore your exterior, they are attracted to gaps, cracks, and holes. They like to be squeezed into tight spaces where they have a hard surface touching their bellies and their backs at the same time.
When cockroaches get into your home, they will want to stay if they can find grease, oil, food debris, dead skin, hair, and other food options. They'll also feel right at home if there are moisture problems and high humidity.
If you address the attractants that bring cockroaches to your home, seal the entry points they used to get inside, and make your home less desirable for roaches to live in, you may stop roach infestations before they begin. Next up, we'll explore the typical ways that cockroaches enter homes and what you can do to keep roaches out.
Typical Cockroach Entry Points For Homes In Phoenix
Cockroaches, like most pests, come from the outdoors. They invade in order to find food, water, and shelter inside your home. Unfortunately, it is all too easy for cockroaches to access your home, especially if you haven't taken specific preventative measures to keep them out.
Here are some of the most common ways that cockroaches enter homes:
Crawling inside through small holes and cracks in the building.
Hitching a ride on bags, backpacks, suitcases, and other containers.
Finding openings around doors and windows.
Moving through pipes and other utility entrances.
Even large cockroaches can fit through tiny cracks and openings. They have flexible exoskeletons that enable them to squeeze into incredibly tight spaces. This ability makes it easy for them to access your home, and difficult to catch (and squish) them when they do.
If cockroaches have infiltrated your home, you'll need to eliminate them and take steps to keep them from coming back.
Are There Any Home Remedies To Deter Cockroaches?
Many people try home remedies and DIY solutions when dealing with a cockroach infestation. Some of these methods may be somewhat effective in the short term but typically fail to provide long-term protection against cockroaches.
The best way to eliminate and prevent cockroach infestations is to call professionals. In the meantime, you can try:
Duct tape traps
Peppermint oil
Boric acid
Baking soda
Additionally, be sure to inspect firewood for freeloading roaches trying to hitch a ride into your home. Cockroaches like snug spots in your home like in the nooks of couches, between chair cushions, and even inside the housing of televisions. Keep an eye on these spaces as you clean. The seasoned technicians on the Overson Pest Control team can help you identify any and all vulnerable areas in your home during the inspection and service visit.
How Can I Prevent Cockroaches In My Home?
Our team at Overson Pest Control will discuss your needs, thoroughly inspect your home, create a treatment plan, service your home, and eliminate these pesky bugs. It's also a good idea to do the following to support pest control efforts:
Store food inside airtight containers.
Wash all surfaces after cooking.
Rinse off recycling before disposal.
Use proper trash storage and disposal.
Avoid leaving dirty dishes out.
Vacuum, sweep, and mop your kitchen and dining floors regularly.
Inspect and seal off all exterior cracks and openings.
Landscape vegetation, so it is not touching your home's exterior.
Cockroaches are disgusting, disease-carrying, and dangerous. Ultimately, being vigilant about cleaning, along with our top-notch services, will ensure that these bugs stay away. Overson Pest Control's strategies stop cockroaches at the source and prevent them from returning in the future.
How Do I Get Rid Of Cockroaches In My House?
Cockroach control isn't easy. Roaches are incredibly resilient and adaptive creatures. Some are born with bait aversion and chemical resistances. If you attempt to get control of the cockroaches in your home on your own, you're likely to be disappointed. We strongly recommend professional cockroach pest control in Phoenix. A trained and experienced pest management professional will diagnose your problem, select appropriate products, and use field-tested methods to systematically solve your cockroach problem. In light of the ways cockroaches can impact your health, this is the best way to get rid of cockroaches. Reach out to Overson Pest Control for assistance and to learn more about our residential and commercial pest control services in Phoenix. We can guide you toward the right cockroach control solution.