Mosquitoes are annoying pests. They also have the potential to be a threat. While only a small percentage of mosquitoes are infected with diseases, and contracting a disease won't always lead to noticeable symptoms, the threat is ever-present, and some of the diseases mosquitoes can spread are scary. In recent years, we watched the Zika virus capture the headlines. This virus, with its ability to cause microcephaly in unborn babies, had everyone on edge. While you certainly shouldn't live in fear, it is wise to take effective measures to prevent mosquito bites. And, sadly, much of the advice you'll get about how you can do this will fall short of the mark.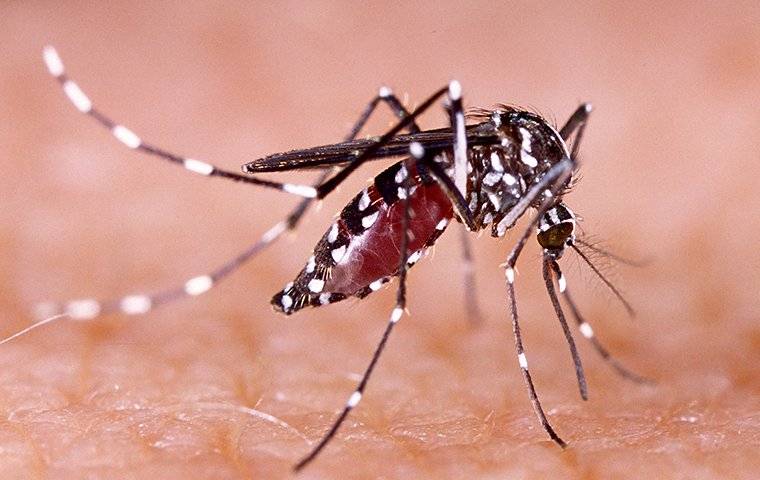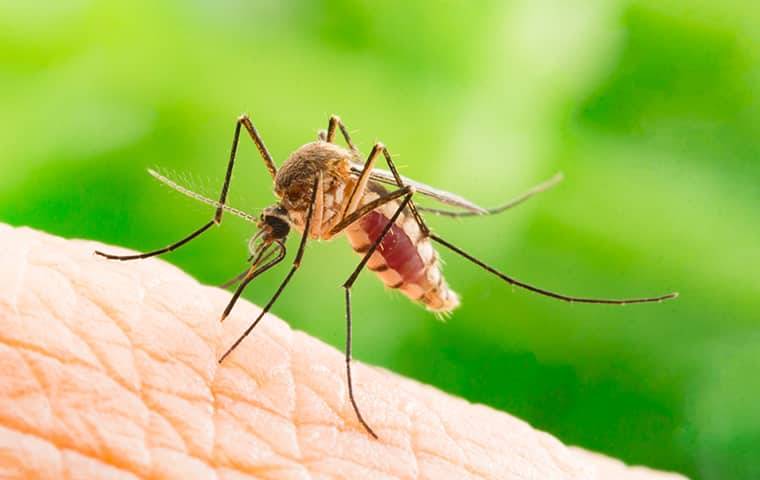 A Few Things That Don't Control Mosquitoes
Standing close to a fire and letting the smoke keep them away. A determined female mosquito is going to push through smoke to get to you. She needs blood in order to fertilize her eggs and continue her species.

Putting mosquito repellent candles around you in an outside area. While these work better than smoke from a campfire, a change in the wind can immediately make you vulnerable to mosquito bites.

Installing a few mosquito-repellent torches. These work the same as candles. They don't offer complete protection.

Bug zappers. These are only effective at killing male mosquitoes, which don't bite you.

Wearing mosquito-repellent wrist bands. These just don't work. Period.
What Works To Reduce Mosquito Bites
Install netting to keep mosquitoes out of outdoor recreational areas.

Wearing mosquito-repellent.

Applying essential oils.

Putting a fan on you while you're outside.

Installing mosquito-repellent plants near outdoor areas.

Reducing water sources in your yard.

Investing in mosquito reduction services.
Netting
It goes without saying that netting is the best way to prevent mosquito bites. If mosquitoes can't get to you, they can't bite you. Unfortunately, netting can hinder your ability to fully enjoy your backyard. It can feel like being inside, while you're outside.
Mosquito Repellent
This is the number one way to prevent mosquito bites, but it is impractical to put mosquito repellent on you every time you go out into your yard. It is particularly troublesome if you want to enjoy a cookout.
Essential Oils
There are many scents that mosquitoes don't like, such as lemon, peppermint, and lavender. But there is a downside to essential oils. They don't last very long. You have to keep putting them on your skin to keep mosquitoes away. A natural product that lasts longer than essential oils is oil of lemon eucalyptus. If you can find a product with this in it, it might give you the control you desire.
Mosquito-Repellent Plants
These work like store bought essential oils. You need to rub them to activate the scent that keeps mosquitoes away. It also helps to apply the oils to your skin. There is a drawback. Application can be difficult, and you may not want to keep doing it.
Water Sources
There is some controversy about whether this one works. As mosquito control professionals, we say this one is worth doing. The complaint some have is that mosquitoes don't need much water to reproduce and all it takes is a rainstorm to give them some breeding sites in your yard. This isn't necessarily true. It takes mosquitoes more than a week to go from egg to adult mosquitoes. If it rains, mosquitoes may lay their eggs in a little puddle. But that puddle is likely to dry up before the eggs become viable adults. Mosquitoes need a more permanent source of water, such as a toy dump truck with the back filled with rainwater, a kiddie pool, an overturned frisbee, or a cup left out on the deck. If you remove these, you can prevent mosquito breeding. If you are successful, this can make a big difference in how often you are bitten because the mosquitoes that bite you while you're out in your yard are mostly mosquitoes that hatched in your yard. Mosquitoes don't travel far from where they hatch.
Mosquito Reduction
When breeding sites are addressed and seasonal mosquito control is applied, they work together to give you the best control possible. The products used by professionals are applied to resting areas. When mosquitoes rest (and they are definitely going to rest) they are eliminated. This breaks the cycle of reproduction by eliminating female mosquitoes before they breed. There are also mosquito trap solutions that can be installed on your property to lure female mosquitoes in and eliminate them, along with the eggs they lay.
If you need guidance with mosquito control in Phoenix, reach out to Overson Pest Control. We can help you find the right solution for your property, and your family.