If you've been trying to get rid of cockroaches in your Phoenix property, you're probably wondering if there is a trick to it. Cockroach control can feel a lot like trying to put out a brush fire. You get one spot and another area catches fire. You run over and put that spot out, and fire pops up in another place. This can quickly burn you out and have you wondering what on earth you're doing wrong. We have some answers for you today. Here's the trick to effective cockroach control in Phoenix.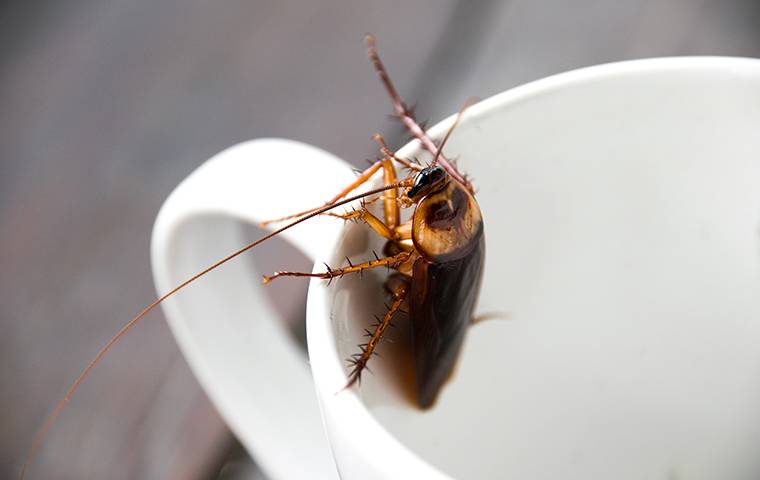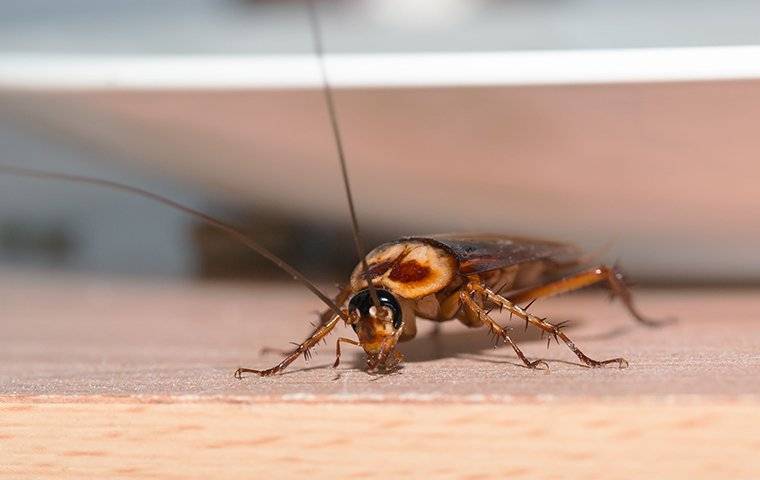 What's Actually Going On
When you apply cockroach control products, they can fail in many surprising ways. Let's take a look at a few examples.
You sprinkle boric powder to get rid of cockroaches and they don't go anywhere near it. Cockroaches grip dents and bumps with their spiked appendages, even when they're on a floor. If they didn't, they would roll over onto their backs. This is why you find them on their backs after they've been killed. For this reason, they typically avoid surfaces with heavy powder or dust. They can't get a good grip.

You put down bait stations and find that cockroaches are going in and out of those bait stations like they're hotels. If you have a large infestation in your Phoenix home, this can happen. Cockroaches can consume all of the bait inside a bait station and start to hang out in it as a harborage option.

You put down dry bait in key areas, such as underneath your kitchen sink, and the cockroaches don't seem to go for it. Dry baits can be impacted by humidity. If you have weepy pipes or a garbage disposal that leaks, this can impact the success of your dry baits. The presence of certain household cleaning agents in this area can also make baits ineffective.

You spray areas of your home and you notice that roaches crawl right across the treated spots completely unaffected. Some cockroaches are born with immunity to certain cockroach control agents. This is because their parents (and their parents) were exposed to these agents and survived. When a cockroach survives chemical exposure, it can create a new skin that is more tolerant to the chemical agent. The roaches in your home may be immune to the product you're using.

You put a gel bait down to get rid of cockroaches and they seem to be completely ignoring it. Gel baits are great for cockroach control because they contain glucose—which roaches love. But some roaches have developed an aversion to the glucose in these baits. Certain populations of German cockroaches are born with bait aversion. This can make them more difficult to control.

You seem to be having success exterminating cockroaches in your home, but you keep seeing them. It might be that new cockroaches are entering your home to replace the roaches you've exterminated. It may also be that the roaches in your home are reproducing faster than you're exterminating them.
When a licensed pest professional addresses a cockroach infestation, a multi-pronged strategy is used. There are many control products, such as gel bait, bait stations, granular bait, dusts, aerosols, and more. The right mixture is appropriately applied to counteract the incredible resilience of these insects. This type of pest control is just too complicated for an untrained individual.
Is There Nothing You Can Do?
You definitely have options. We just don't recommend using control products. There are far too many ways control products can let you down. As a homeowner, you actually have many things you can do that are more difficult for a licensed pest professional to accomplish. Here are a few examples:
You can clean every inch of your home and remove the food sources cockroaches need for survival. Roaches feed on rotting organic matter, grease on the sides of your oven, dead skin, hair, and even feces. Sanitation is key to natural cockroach management. It will also help to protect you from cockroach-related sickness.

You can store all of your food in sealed containers. When you make this investment, you seal roach-attracting scents inside and keep roaches outside. These containers will also help to protect you from other pest problems, such as pantry pests.

You can seal every entry point in your exterior. While it is impossible to make your home cockroach-proof, research shows that sealing visible entry points deters cockroach entry.

You can stay on top of yard work. Remove leaves, sticks, grass clippings, wood sources, and other organic debris to deter roaches.

You can keep your trash receptacles clean. The scent of a dirty receptacle can attract roaches from quite a distance.
When control products are needed, let the service team here at Overson Pest Control take care of your roach problem. We help Phoenix property owners arrest cockroach infestations and prevent future infestations through the routine application of barrier treatments. If you live in Phoenix, reach out to us today to learn more or to schedule service.