Professional Pest Control For Ahwatukee, AZ Properties
Ahwatukee is constantly rated one of the best places to live in Arizona. Located only 20 minutes from downtown Phoenix, with beautiful views, great schools, and almost no crime, it feels like the perfect place to live. But Ahwatukee isn't perfect. Residents and visitors alike know that living in Ahwatukee means dealing with pests.
At Overson Pest Control, we're here to make sure pests don't make the dream of living in Ahwatukee a nightmare. We take pride in being a customer-centered company, which is why we guarantee:
Friendly service

Free quotes

Top industry brand products

Next-day service

100% satisfaction guaranteed

Termite and scorpion control treatments, which many companies don't offer.
Call us today for all your pest control needs in Ahwatukee. We'll provide you with the highest quality in pest control treatments with a focus on you, the customer. We want to make sure you can enjoy everything about Ahwatukee without worrying about the threat of pests that call this area home.
Home Pest Control In Ahwatukee, AZ
If you are like most residents of Ahwatukee, your home is your biggest investment, and you want to keep it protected. It is also where you and your family spend most of your time, and you want to keep yourselves safe at home. One thing that can quickly damage your home and put you and your family at risk is a pest problem.
At Overson Pest Control, we understand how important it is to keep your home pest-free. That is why we offer residential pest control services that are both effective and affordable. Our pest control plans are guaranteed effective against common Ahwatukee pests, and we offer additional services to cover any pests our residential plan doesn't treat like rodents, scorpions, and termites.
Call us today to get started with a free inspection and estimate. We will keep your property safe from the damage pests can cause and your family safe from the health threats pests can bring, so you can enjoy life at home.
For Immediate Help, Text Us Today!
(480) 780-2436
A Helpful Guide To Scorpion Prevention For Ahwatukee Property Owners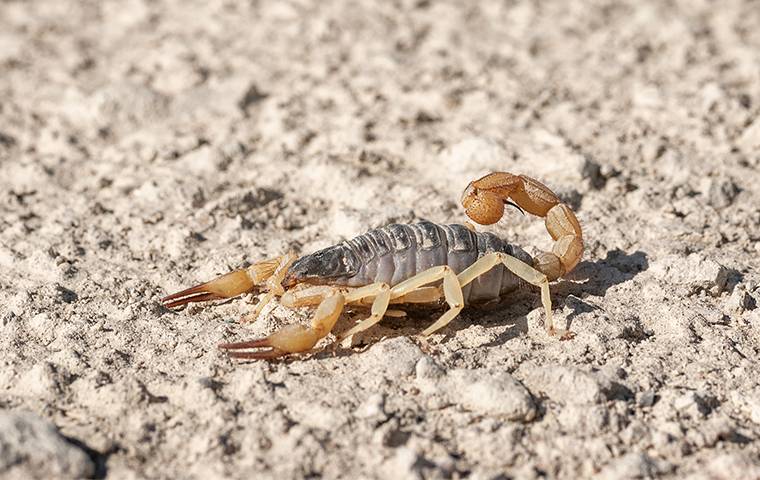 Scorpions can be a scary pest. Similar to spiders, their appearance and reputation can make them seem scarier than they are. Most scorpion "bites," which are actually stings, will cause temporary pain and localized swelling, similar to a bee sting. There are a few species of scorpion whose sting can be fatal; unfortunately, one of those is the Arizona bark scorpion that is found right in our backyard.
Whether their sting is fatal, or they are just a nuisance, there is no species of scorpion you want in your home. By working with a professional pest control company and following these steps, you can keep scorpions off your property:
Seal cracks and holes on the exterior of your building.

Repair damaged screens on doors and windows.

Make sure doors fit properly, especially your garage door.

Remove woodpiles, trash, landscape timbers, stones, and debris that could provide shelter.

Store firewood 20 feet from your home and five inches off the ground.
For professional scorpion control, call us today. We will take the time to inspect your yard, find areas where scorpions may be nesting, and treat those areas. We'll make sure that scorpions, whether a nuisance or potentially dangerous, don't threaten you and your family.
How To Spot A Termite Problem On Your Ahwatukee Property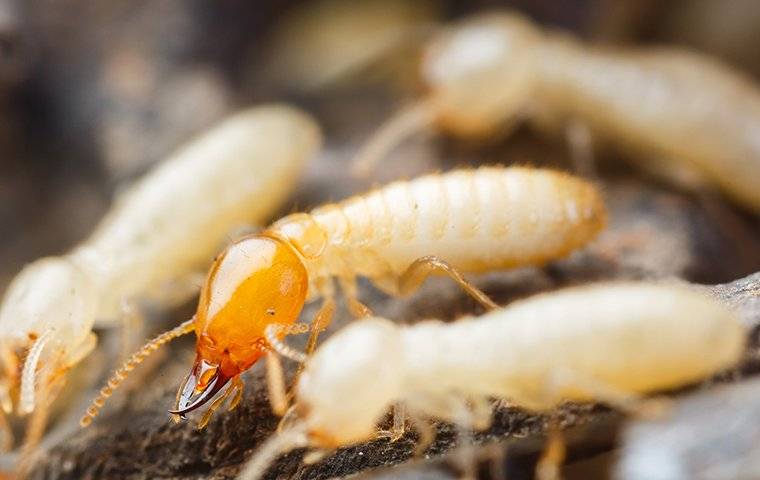 Termites are a small pest that can cause big problems. It is estimated that termites cause over $5 billion in damage annually across the United States, most of which isn't covered by homeowners insurance. Knowing the signs of a termite problem can help you catch it quickly, making it easier and less expensive to treat. Here are some of the signs of a termite problem:
Mud tubes

Wood that feels soft or sounds hollow when you tap it

Uneven or bubbling paint

Piles of frass, a sawdust-like substance that is actually termite excrement, near holes in a wooden structure

Wood that is getting darker or blistering

Discarded wings from swarmers
At the first sign of termites, call us. We'll get to work quickly to remove the termite colony that is threatening your home before it can spread. Learn more about our termite control services today!
Commercial Pest Control In Ahwatukee, AZ
As a business owner, we don't have to tell you that the goal of the company is to make a profit. Nothing can cut into that profit as quickly as a pest problem. Pests in your business can ruin your reputation, drive customers away, destroy merchandise, and cause damage that is costly to repair.
We want to protect your business from the issues that pests can cause. We'll start by inspecting your property. Based on the results, we will develop a treatment plan that is right for your company, and schedule routine follow-up services to make sure your business stays pest-free year-round. We'll handle the pests, so you can worry about all the other important details of running your business. Contact us today for commercial pest control.