Complete Pest Control In Anthem, AZ
The community of Anthem is noted as a family-friendly community that is quaint but growing. Anthem also provides access to golf courses, country clubs, and parks, which make it ideal for people who love the outdoors. There are also excellent public schools, coffee shops, restaurants, and the direct access to the Phoenix area is enviable. But due to a yearly climate that is warm and dry, local properties can easily fall victim to pest problems.
At Overson Pest Control, we provide our customers with 100% satisfaction-guaranteed pest control services no matter what the situation calls for. As a locally-owned business, our complete Maricopa County pest control is built around the area's environment and the unique needs of each property we service. We are customer-focused, which means that you will always benefit from friendly and professional service, next-day servicing, free quotes, and transparent communication. To learn more about our pest control offerings, please call us today.
Residential Pest Control In Anthem
Whether you experience a small trail of ants in your kitchen or rodents scurrying around your living room, DIY methods are no match for the pests that plague your Anthem home. That's why Overson Pest Control is the name to call when pests are a problem. As a locally-owned business, we serve homeowners with great pride and will always put your needs and safety above all else. Each household that we work with receives its own customized treatment plan because we know that no two properties are the same. We always offer free estimates to begin and we base the exact methods and products we'll use on the findings from our property inspection.
Regardless of the pest, you can rest assured that all of our products are proven effective and safe for everyone in your home. Our treatments are personalized to each customer's needs, and our methods combine exterior barriers with de-webbing and odorless interior treatments as needed. If any of the treated pests return, we'll come and re-treat your home at no extra charge to you. For more information on reliable residential pest control, contact us today.
Why Homes In Anthem Need Professional Termite Protection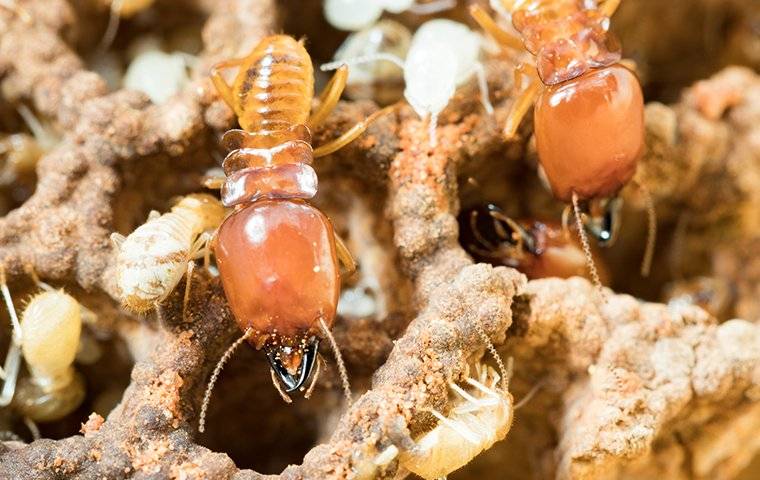 Every year, approximately half a million homes across the United States suffer from damage due to termite activity, which totals a collective five billion dollars. Unfortunately, the homes in Anthem are not immune to termites because these pests are on the hunt for wood in its various forms. When it comes to termites, DIY methods are costly, lack professional knowledge or guidance, and don't come with a guarantee of efficacy. Simply put, they fall short. Professional help, on the other hand, helps homeowners avoid becoming another statistic.
At Overson Pest Control, we perform soil injections, indoor treatments, and outdoor applications depending on what the situation requires. All of our work is applied by professionals and comes with an extendable two-year warranty. In addition to completely removing a termite colony, professional help can also be a highly effective tool from a preventative standpoint. Routine inspections can prove to be invaluable, as can pre-construction treatments and Wood-Destroying Insect Reports for new homebuyers. For more information on termite protection, contact us today.
A Guide To Effective Mosquito Control For Your Anthem Property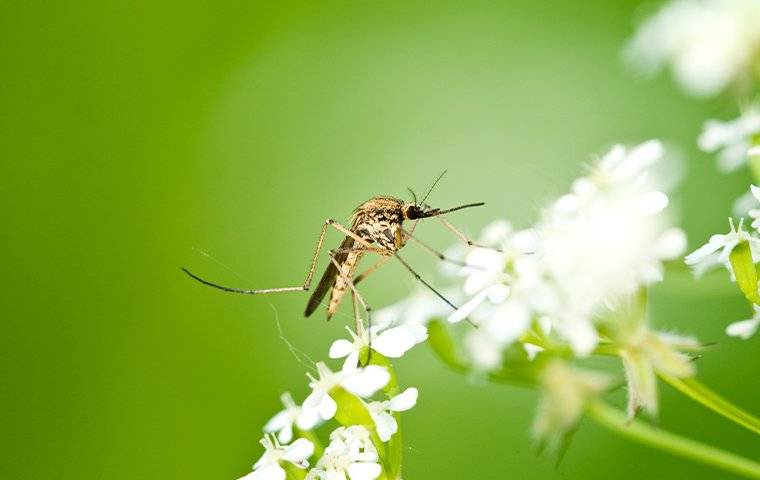 Mosquitoes can put a real damper on your summer with their incessant biting. Here are a few tried and true tips for keeping them off of your Anthem property:
Don't allow water to pool in areas like outdoor gear, spare tires, and grill covers.
Turn over the water in flower pots, birdbaths, and kiddie pools routinely.
Trim back hedges, trees, and grass to expose more sun.
Consider planting items like citronella, marigolds, rosemary, and basil, which all naturally contain properties that repel mosquitoes.
Curb how active people are on your property during the hours of dusk and dawn.
Always apply DEET or picaridin before spending time outside and opt for unscented personal products as well.
Seek professional assistance for seasonal coverage.
For mosquito control that you can trust, contact Overson Pest Control today.
Commercial Pest Control In Anthem
At Overson Pest Control, we know just how important effective pest control services are for Anthem businesses. They help address health risks, property damage, and professionalism in a discreet and effective way while also preventing future issues from taking shape. Our process is designed to understand the intricate and unique nature of your property so that we can treat it in the most efficient way possible. We'll begin by sending one of our highly-skilled technicians to inspect your property in order to determine how pests are interacting with it, locate pest activity, and identify entry points. After this is complete, we'll discuss our findings and what the most appropriate methods of treatment are.
In addition to the applications we make, we also work with businesses on the subtle daily habit changes they can make in order to curb pest attraction between our visits. All of our work comes with a 100% satisfaction guarantee, so you can rest assured that pests are under control. For more information on commercial pest control, contact us today.