Professional Pest Control For Apache Junction, AZ Properties
Apache Junction is a city in Arizona that people take great pride in calling it home. Beauty surrounds our area and provides people with not just a place to live but to enjoy. You can't beat our outdoor spaces, recreational activities, and views that cause many tourists to flock to our area each year. Unfortunately for our residents, our outdoor spaces are not only a place where people like to visit but where many pests live.
To protect your Apache Junction home or business from our area's most common pests, turn to Overson Pest Control. We are a locally owned and operated pest control company with a deep understanding of the pests living in our area and how to keep them out of residential and commercial properties. Whether you are a home or businesses owner, we will work with you to rid your Apache Junction property of pests.
Home Pest Control In Apache Junction, AZ
The hot, dry weather Arizona is known for enables pests to thrive year-round, and they've learned our residential properties provide them with reliable water and food sources. Our yards and homes also give the pests the valuable shade and shelter that they need to survive. Keeping pests that want to live near people away is difficult because our properties provide them with the things they need to thrive. The easiest way to have a home free of pests is to partner with us at Overson Pest Control. We offer pest control services designed to meet the pest control needs of people living in Arizona's desert climate. We have what you need, from general pest control options to services that protect your home from specific pests! Call today to learn more!
The Answers To Apache Junction's Most Common Scorpion Questions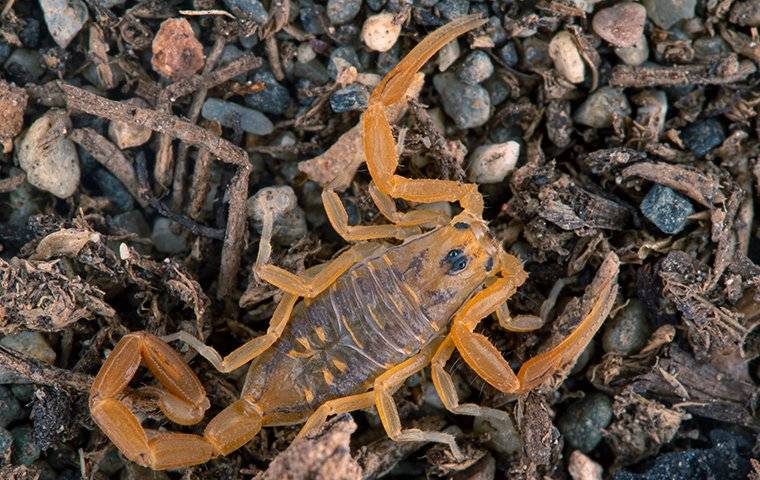 Scorpions are pests that people have many questions about because they are regular visitors to yards and homes in Arizona.
One of the most common questions is whether being stung by a scorpion is life-threatening. The only species of scorpion in our area with venom strong enough to cause a significant or life-threatening reaction is the bark scorpion. Most scorpions do not pose significant health risks to people.
Another common question about scorpions is where they like to live. Scorpions are predators and prefer to live in areas that provide them access to prey. If you see large numbers of scorpions in your yard or home, you likely also have large populations of insects, spiders, or other small critters on your property.
The final question most people have is how they can protect their home and family from these pests. The answer to that question is easy! Partner with us at Overson Pest Control. We know how to find scorpions and provide the effective treatments necessary to eliminate them. Call today!
Getting Rid Of Cockroaches: Five Tips For Apache Junction Homeowners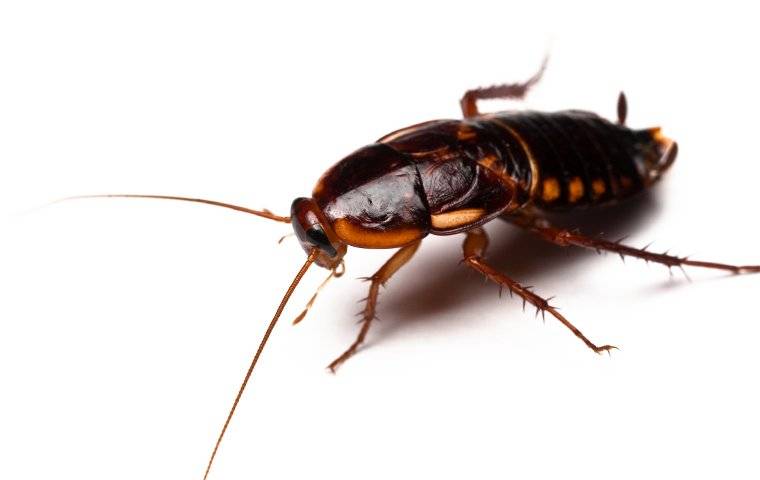 Cockroaches are pests that we want to eliminate from our homes as quickly as possible. These insects spread diseases, contaminate food, and take over our homes in the blink of an eye! To help you get rid of unwanted cockroaches from your Apache Junction home, we want to provide you with five helpful tips.
1. Remove their access to food by always keeping lids on trash cans, compost bins, and recycling bins. They are excellent scavengers and always on the hunt for a free meal.

2. Maintain a clean kitchen, wipe down counters, wash dishes, and put leftover food in containers with airtight lids or the refrigerator.

3. Cockroaches have high moisture needs. Make your home less appealing to cockroaches by repairing leaking pipes, ensuring good ventilation, and repairing dripping faucets.

4. Regular vacuuming can help to dislodge hiding cockroaches and remove them from your home.

5. Partner with us at Overson Pest Control and implement regular pest control services. Consistent pest control is the best way to prevent problems with cockroaches and eliminate those that find their way inside before they have a chance to multiply.
Commercial Pest Control In Apache Junction, AZ
Running a successful business is a challenge, and pests make it more difficult. We want to help you maintain your business's reputation by working with you to keep insects, rodents, and other pests out of your Apache Junction business. Our inspection, treatment, and follow-up services are tailored to your business's unique pest control needs. Don't spend another day worrying about pests and the problems they cause or how to prevent them; partner with Overson Pest Control. To get started, call us today and request your free quote!