Pest Control In Arizona City, AZ
A small community situated approximately halfway between Phoenix and Tucson, Arizona City is a great place to settle down and raise a family surrounded by scenic desert landscapes. If you're visiting, you will want to stop by the Casa Grande Ruins National Monument. This pre-Columbian archaeological site built by the ancient Sonoran Desert people attracts visitors worldwide and is a must-see.
But Arizona City attracts more than residents and tourists; it is also a magnet for many pests, including potentially dangerous ones like scorpions. If you are struggling with an infestation, Overson Pest Control provides pest control in Arizona City you can rely on year-round.
Residential Pest Control In Arizona City
While implementing prevention strategies to keep pests out is recommended, you may need more. These unwanted invaders seek shelter, food, and water to survive, all available in our homes, and can be tough to keep out.
At Overson Pest Control, we understand local pests and know how to eliminate them safely and for good using affordable residential pest control services in Arizona City that deliver results. If you are dealing with bees, rodents, scorpions, termites, and more, you can count on our experts to determine why they took over and what you can do about them.
After we have completed treatments, we will also go over maintenance routines to keep your home safe long-term. Don't wait for the infestation to get worse; it will only become more challenging to eliminate. Instead, call us to request a free quote and tell us more about your property.
Natural And Effective Scorpion Prevention Tips For Arizona City Homes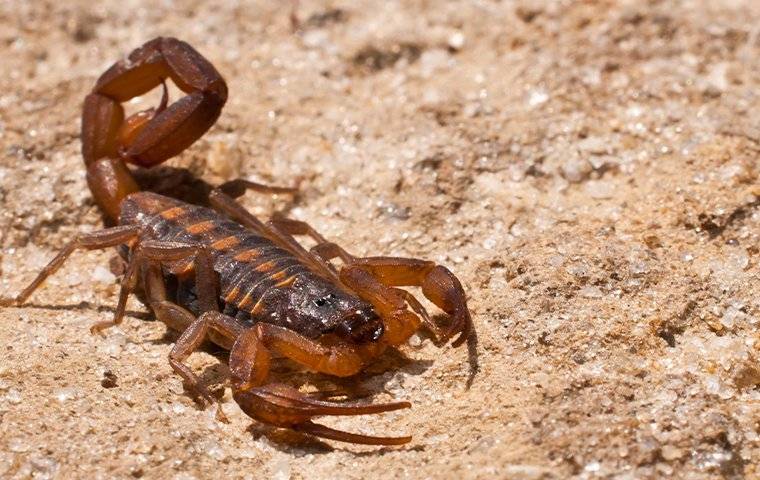 Most homeowners in Arizona City end up with scorpions at some point, but this doesn't mean you have to share your house with them.
The following natural and practical tips can help keep your home scorpion-free:
Seal all entry points: Scorpions can squeeze through small gaps. Be sure to seal them with the appropriate materials for the situation.
Remove clutter: Scorpions love hiding in cluttered areas, so keeping your home clutter-free is essential. Debris and trash piles are significant factors in infestations both inside and out. Remember to keep firewood stacked away from your home and remove any piles of rocks or debris.
Turn off outdoor lights: Scorpions are attracted to light. Turning off outdoor lights at night or using yellow bug lights can be helpful.
Scorpions can inflict painful stings and aren't pests you want anywhere around your loved ones. If you are struggling with a scorpion problem, Overson Pest Control provides safe and effective scorpion control in Arizona City to eliminate them swiftly and prevent future infestations.
How To Keep Spiders From Invading Your Arizona City Home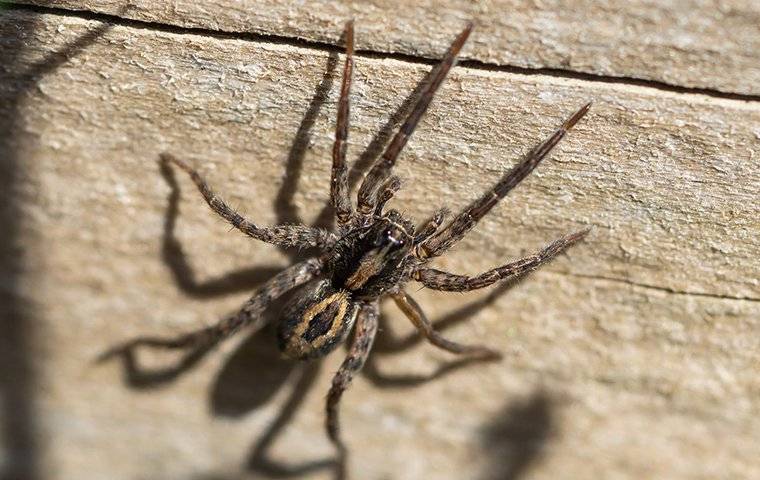 Many types of spiders are prevalent in Arizona, but you can keep them from invading your home in many ways, including the following:
Keep your home clean: Spiders, and many other nuisance pests, are attracted to clutter, spills, and dusty areas. Cleaning up regularly and eliminating clutter is essential to keep them out of your house.
Seal up entry points: Spiders can enter your home through tiny cracks, gaps, or holes around your doors, windows, and foundation. Seal them to prevent these unwanted arachnids from getting in.
Consider spider control treatments: From natural repellents to professional-grade products, there are many ways to get rid of spiders and prevent reinfestations. A professional pest control company can best advise you based on your unique situation.
Look for insect problems: Spiders rarely take over homes unless they can find a reliable food source. If you have an insect infestation, it could attract spiders, and you need to eliminate it promptly.
If you are struggling with a spider infestation in your home, we can help you eliminate it safely and for good. Call us today to request a free, no-obligation quote.
The hot Arizona weather is the perfect breeding ground for pests; several are venomous. Overson Pest Control has spider control services in Arizona City to keep your family and business safe year-round.
Commercial Pest Control In Arizona City
Many kinds of pests can cause property destruction (think termites and rodents), spread diseases, and scare off customers. Arizona City business owners have enough to deal with without these pesky invaders taking over and wreaking havoc. Whether you own a restaurant, warehouse, apartment, or other commercial property, keeping it clean and sanitary should be at the top of your list.
Call us to schedule an inspection to identify entry points and factors that could cause pests to invade. We will then recommend treatments for existing issues and strategies to keep your property safe. Our services include a follow-up visit to ensure we have resolved the problem or provide complimentary re-treatments until you are fully satisfied. Contact our team of experts today to learn more about our commercial pest control services in Arizona City.