Professional Pest Control For Avondale, AZ Properties
Maricopa is an Arizona county known for its farming communities, specifically dealing in cotton, alfalfa, and livestock. However, with the sudden boom of population growth beginning in the 1980s, these fields were quickly replaced by neighborhoods, businesses, and new growth opportunities. The town of Avondale sprang up from this rush to the Arizona countryside, now over 87,000 people strong. Those who choose to live in this area enjoy their proximity to Phoenix, as well as having a strong connection to their neighbors, local businesses, and shared interests.

Overson Pest Control has been serving the Avondale community for more than half a decade, offering expert advice and treatment programs since our company's founding. We were founded on the principles that good pest control stems from good people, good products, and good customer service, which we follow even to this day! You may not have total control over your Avondale pest problems, but Overson Pest Control is prepared to restore your home to safety and security within a few short treatments. Contact us today to learn more about how we could best serve your family.
Home Pest Control In Avondale, AZ
Every household in the Avondale area is eligible for residential pest control plans from Overson Pest Control. We offer full-service plans that address many unique needs and even explore unique alternatives to common problems including scorpion extermination.
Each visit from Overson Pest Control will offer the very best in customer service. When you book a residential visit with our team, you can expect to receive:
A free quote for your property
Products and solutions from the top of the line
Both emergency and next-day servicing
A 100% satisfaction guarantee with every treatment
Contact Overson Pest Control to get a complimentary estimate for your next residential pest control plan.
For Immediate Help, Text Us Today!
(480) 780-2436
Five Reasons For Scorpion Control In Avondale, AZ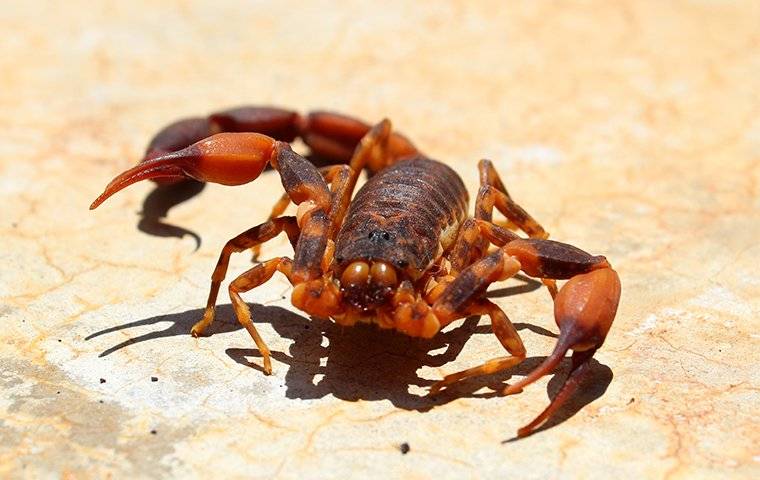 Many Arizona property owners have had run-ins with local fauna, including scorpions. Here in Avondale, these creatures are becoming some of the most common types of backyard invaders. Scorpions favor the more suburban community of Avondale, as well as the high annual temperatures and mild winters. Because of this, they are becoming more and more frequent sights in residential and commercial backyards.
Although not everyone realizes it, professional scorpion control is a must-have for properties in Avondale. Here are five reasons why:
1. Some species of scorpion cause significant health effects that require hospitalization.
2. Many scorpions are unable to be controlled through do-it-yourself (DIY) efforts alone.
3. Scorpions may be an indicator of another pest infestation around the property.
4. Professional scorpion control is much more cost effective than home remedies.
5. Professional scorpion control is immediate, helpful, and 100% guaranteed.
Book some professional scorpion control service for your Avondale property. Submit an online contact form to Overson Pest Control now.
How Dangerous Are The Spiders In Avondale, Arizona?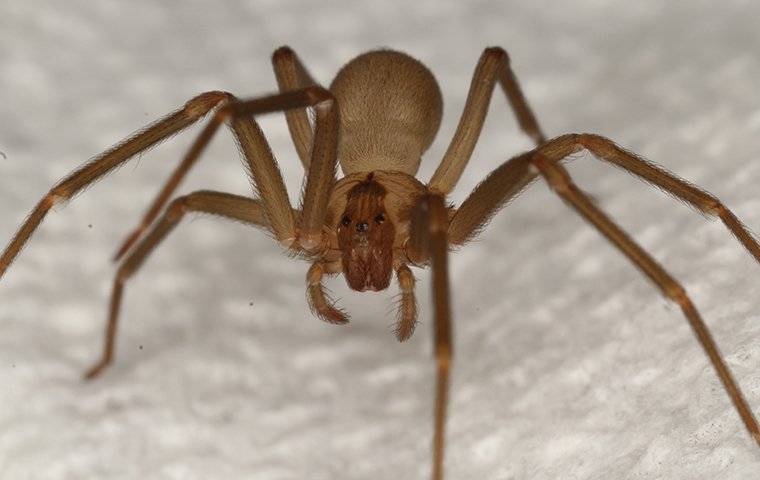 Spiders are some of the most common household pests in the Avondale region. As the city continues to grow in size and density, so will its dangerous spider populations.
It is important to note that the vast majority of spider species in Arizona are classified as nuisance species. This means that they are unable to damage or cause harm to the human body, and will not affect our plants, pets, or properties. However, some serious varieties pose significant dangers to everyone around them. Both the black widow spider and the brown recluse spider are examples of these.
Dangerous spider species put venom into the human body via their sharp fangs. Once the toxins have entered the bloodstream, they can cause both physical or neurological damage. This has proven to be fatal in some cases. If you think or know that you have been attacked by a dangerous spider species, reach out to medical professionals for immediate assistance.
If you are concerned that your property is experiencing some unwarranted activity from various spider species, call the office of Overson Pest Control right away. We are here to help!
Commercial Pest Control In Avondale, AZ
Your Avondale business cannot afford to take any chances. When it comes to pest control, your first and best response should be to invest with the professional team at Overson Pest Control. Not only does our team offer comprehensive treatment plans in a wide variety of industries, but we have the opportunity to construct individualized pest control plans for each unique business.
Every commercial pest control plan will include the same three elements:
A thorough investigation of the grounds and perimeter of the business
Treatment services as necessary
Follow up efforts that ensure total satisfaction with the team
If you are looking for a commercial pest control plan for your Avondale business, look no further than the expert team at Overson Pest Control. Call now to request a spot on our service roster.