Professional Pest Control For Buckeye, AZ Properties
Considered as one of the safest suburbs of Phoenix, Buckeye is a growing city with plenty of opportunity for recreation, restaurants, and shops, making it ideal for all stages of life. With the addition of its proximity to the heart of Phoenix, Buckeye offers its residents a little bit of the desert and a little bit of the city all in one. With warm and dry conditions throughout the year, the area is considered ideal for people who enjoy time spent outside. However, the arid, warm air is also very attractive to pests while also being a driving factor in why they invade your home. Luckily there's an answer.
Overson Pest Control is on a mission to ensure that all of Buckeye's homes and businesses remain free from pests no matter the time of year. We're a family-owned and -operated business and we treat each one of our customers as if they were family. That means offering a 100% satisfaction guarantee, utilizing only the best products, and providing superior customer service. Let us show you why clients choose Overson Pest Control; contact us today for your free, no-obligation estimate!
Home Pest Control In Buckeye, AZ
As a family-owned business, we believe that every homeowner deserves safe, effective, and fairly priced pest control solutions. That's why at Overson Pest Control, we do just that. Through our thorough inspection process, we'll gain a full understanding of either why an infestation is occurring or if there are any conditions present that could potentially lead to one. From there, we work with homeowners to create a treatment and maintenance schedule that fits your needs and budget. With routine follow-up, you'll always have someone on your side, to be there if any pest problems do arise. It also removes an unnecessary layer of stress when you don't have to wonder if pests are going to invade your property. For more information about how this can be your reality, contact us today and receive your free quote. Learn more about our home pest control today!
How To Tell If Your Buckeye Property Has A Termite Problem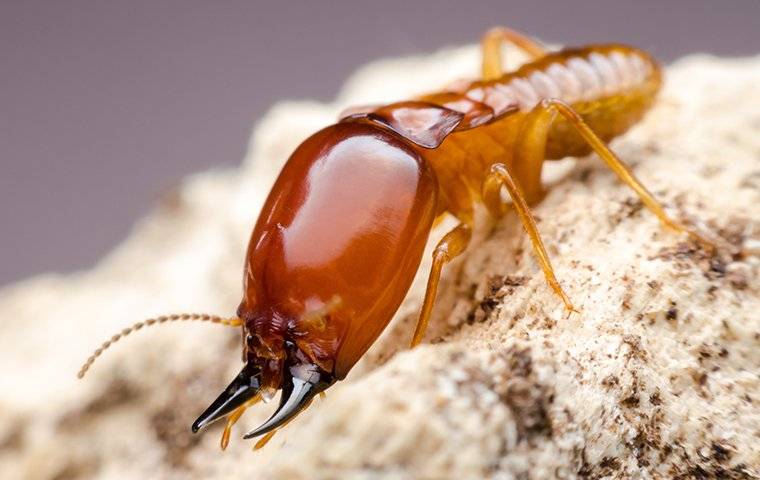 Though you can barely spot them with the naked eye, termites are a nightmare for any property owner. Just hearing their name can send you running for the hills, and rightfully so. Termites cost American property owners billions of dollars in damage each year, so don't let that happen to you. Here are a few ways to tell if your Buckeye property has a termite problem:
Swollen ceilings

Buckling wood

Bubbling wallpaper or paint

A musty odor

Tiny pinholes in wooden structures

Piles of discarded wings or frass, which is termite excrement that resembles sawdust

Swarmers themselves
Far too often, property owners only notice a termite problem when the damage has gotten out of control. And while handling a termite problem is always more advisable than ignoring it, the best thing you can do is contact Overson Pest Control for proactive monitoring. For more information on keeping termites off of your property, contact us today.
Buckeye's Handy Field Guide To Tick Bites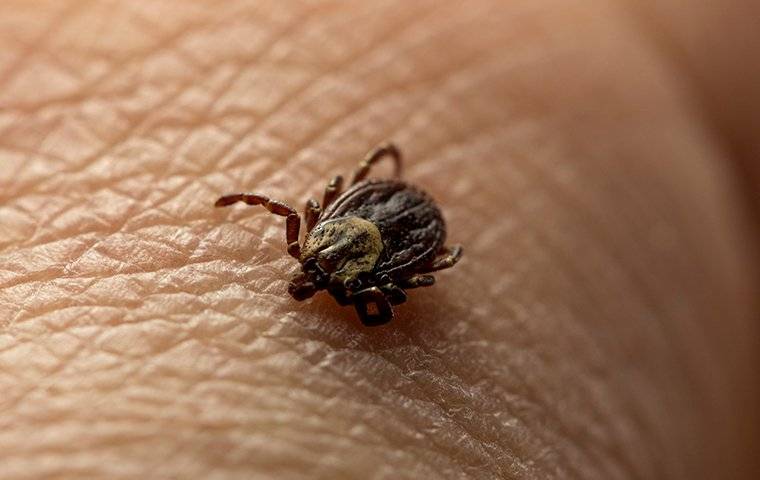 In Buckeye, there are several varieties of ticks that you can expect to encounter, like the Rocky Mountain tick, American dog tick, and the Lone Star tick. And while not all ticks are carriers for dangerous pathogens, many are. Here are a few ways to avoid ticks in the area:
Check yourself. After spending time in areas of high vegetation or tall grass, always do a thorough check of yourself. This includes behind your knees and under your armpits, as well as in your hair.

Use repellent. With EPA-approved repellents like DEET, you may become less appealing to ticks.

Treat your pets. If you have a dog or cat, consider speaking with your veterinarian, as animals are common hosts for pests like ticks.

Limit wildlife on your property. Wildlife like squirrels and raccoons are notorious for spreading parasites like ticks, fleas, and mites, so keeping their populations down around your property may prove helpful.
If you have been bitten by a tick, always remove it completely, wash the area thoroughly, monitor yourself for symptoms, and consider calling your physician. For more information about staying safe around ticks, contact the pros at Overson Pest Control today.
Commercial Pest Control In Buckeye, AZ
Pest problems of any kind are a nightmare for business owners. They endanger your staff and customers, cost you in lost business, and can ruin your reputation. Overson Pest Control is here to ensure that all of those thoughts are not even a possibility. We're experts when it comes to commercial pest control needs and we're ready to put those skills to use for your business. If you have a current infestation, one of our highly trained technicians will come inspect your property to understand why the issue is occurring and then devise a treatment plan that suits your industry's requirements.
Our safe and effective treatments ensure that pests won't return. But if you're looking to take a more proactive approach to pests, we can handle that, too. Our team is well equipped and ready to create a barrier around your property to keep even the most invasive pests out. When you work with Overson Pest Control, you will always have a pest expert there for you. Let our team of friendly and knowledgeable pest pros help you today. Contact us for more information about keeping your property free from pests.