Professional Pest Control For Casa Grande, AZ Properties
Halfway between Phoenix and Tucson, you'll find Casa Grande, AZ. Casa Grande offers a quieter, less expensive living option than Arizona's major cities, while also remaining convenient to everything they have to offer.
Unfortunately for Casa Grande residents, being away from the heart of the city doesn't mean a reprieve from the pest problems that others in the area face. That is where we can help. We are Overson Pest Control, a family-owned business that believes in putting customers first. Here are just some of what you can expect when you partner with us for all your pest control needs:
Friendly service

Fair pricing

Free quotes

Top name brand products

Next day service

100% satisfaction guaranteed

Termite and scorpion control that many companies don't provide
Whatever your pest control needs are, we have you covered. We have the knowledge and experience to handle any pest problem in Casa Grande, so you can live pest-free.
Home Pest Control In Casa Grande, AZ
Home is where we spend most of our time. It is where we relax after a long day, make memories with family, and spend time with friends. But if you have a pest problem in your home, all of these things become almost impossible to do. Not only that, pests in your home can transmit disease, destroy property, and ruin food.
At Overson Pest Control, we understand how important it is to keep your home pest-free. Our residential pest control plans are designed to not only eliminate pest infestations but to keep them from coming back. We begin our treatment plans with a free estimate over the phone. Then we will begin treating your home based on its specific pest pressures, treating the exterior of your home as well as the interior if necessary. Follow-up visits will make sure that pests don't come back. And if pests return between visits, we'll come back and re-treat at no additional charge.
Whether you are looking for treatment of an existing infestation or want preventive treatments to make sure your home remains pest-free, we have you covered.
How Do I Know If The Ants Around My Casa Grande Property Are Dangerous?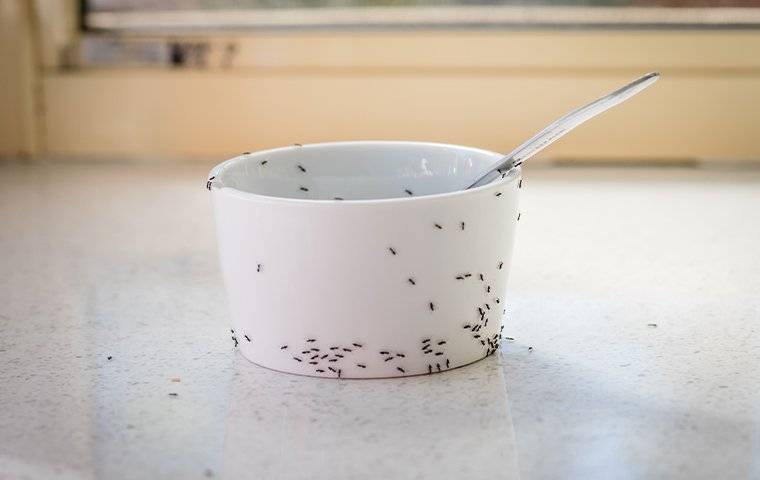 Ants are a nuisance pest all over the world, including in Casa Grande. When you think "ants," you think ant bites, and most species of ants in Arizona do have mouthparts that are capable of biting. However, aside from a few species of fire ants, most ant species in Casa Grande aren't likely to bite.
The bigger concern when it comes to ants are the diseases they can spread. Ants spend their time outside walking over decaying vegetation, trash, animals, and other unclean surfaces. When they come into your home and begin walking over counters, tables, and food, they spread the diseases, bacteria, and other pathogens that they've picked up to you and your family.
If you have ants around your home or property, call us today. We can identify the species of ant that is threatening you and develop a pest control plan to eliminate them and keep them from returning.
Three Things That Attract Scorpions To Your Casa Grande Home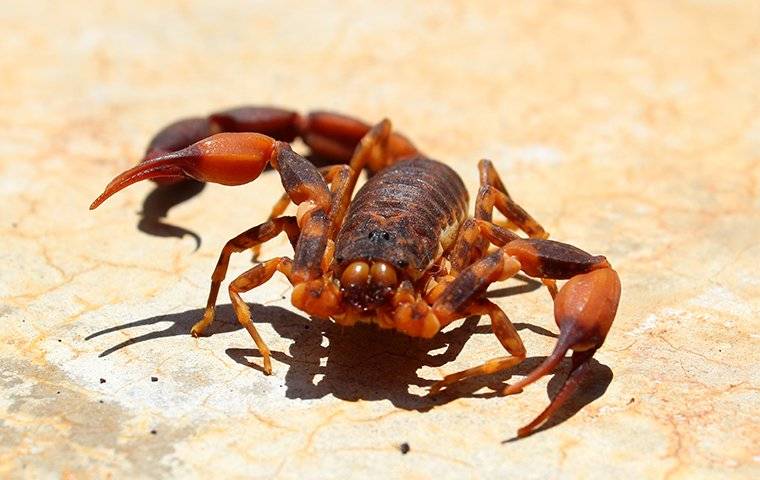 In our desert climate, scorpions are part of life. That doesn't mean they are welcome in or around your home where they can threaten you, your family, or your pets. But fear not; there are ways to keep scorpions out of your home. Here are three things that can attract scorpions to your Casa Grande home:
Easy access: Torn screens, cracks in your foundation, or garage doors that don't fit properly can provide access to scorpions.

Excess water: Scorpions are constantly searching for water. If you have leaky pipes, broken gutters, or other areas where water collects on your property, you may be attracting scorpions.

Harborage sites: Wood piles, trash, debris, and other areas scorpions can use for a nesting site will be attractive to these pests. You should also pay attention to decorative stones and landscape timbers, which are common nesting sites.
To make sure scorpions aren't a threat, contact us today. We are one of the few pest control companies that includes scorpion control in our standard treatment plans. We can make sure you and your family are protected from these pests that call our area home.
Commercial Pest Control In Casa Grande, AZ
Running a business is a juggling act. If you own a business, you probably know how it feels to have a never-ending list of things to get done. Then when you throw in random unexpected issues, the list just gets longer.
One of those issues that can pop up out of nowhere is a pest infestation. At Overson Pest Control, we use a three-step process to keep pests out of your building:
Inspection: We thoroughly inspect your building first. This helps us identify pest issues and areas that may cause pest issues in the future.

Treatment: Based on the results of our inspection, we will build a custom pest control plan for your property. This may include exterior treatments, traps, sprays, and other treatments.

Follow-up: We will return a few weeks after the initial treatment to retreat if pests are still active. We will also schedule regular follow-up visits to insure you building remains pest-free.
Don't let pests turn into one more problem you have to deal with. Let us take care of your business's pest control needs, so you can run your company without the fear of an unexpected pest problem.