Complete Pest Control In Cave Creek, AZ
Cave Creek is a town that's surrounded by natural beauty, with views of Elephant Mountain within reach. Residents and visitors alike get to experience access to countless walking trails, hikes, golf courses, and parks, while also being only minutes away from Phoenix and Scottsdale. Unfortunately, part of living in the desert is dealing with pest problems such as scorpions. These types of issues are best left to the professionals, which is why Overson Pest Control is here to help.
We provide complete pest control in Cave Creek that is fast, accurate, and efficient. Our technicians are experts in their field and are ready to work with you. We promise to always be professional and courteous, and each of our services employs top-shelf products that are safe for you and your family. To further ensure that you have complete peace of mind, all of our services come with a 100% satisfaction guarantee. For more information on our services and to receive your free quote, please call us today.
Residential Pest Control In Cave Creek
When pest problems develop around your home, they can be stressful to deal with and even potentially harmful to your well-being. At Overson Pest Control, we provide quick and efficient Cave Creek pest control to keep your home safe. Our expert technicians begin with complete home inspections so that we can understand your pest concerns from your perspective. Based on our findings, we'll apply our odorless treatments both inside and outside of your home, knock down any spider webs, and set bait for ants. We'll then check back with you after this service to ensure that all pests have been eliminated and if they persist, we'll provide re-services at no additional cost.
In addition to our general pest control, we also provide targeted services for termites, scorpions, rodents, and bees. For more information on our residential pest control services in Cave Creek, call us today.
How You Could Be Wrong About Termites In Cave Creek, Arizona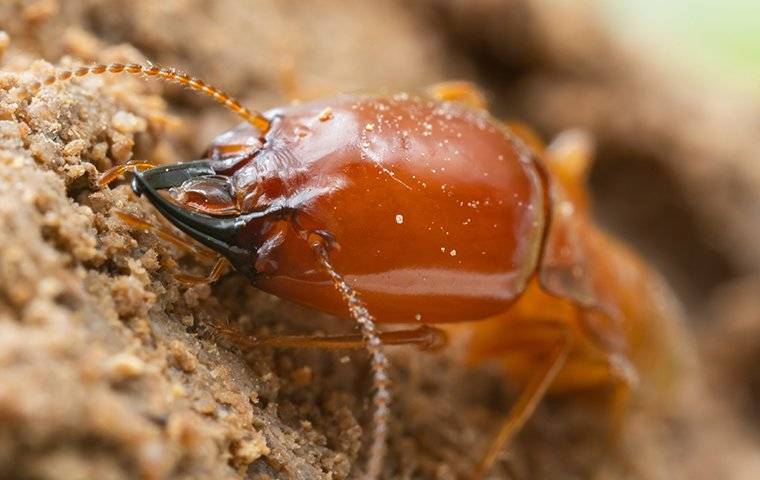 Termites are an oft-unassuming pest problem for Cave Creek homeowners because it's very rare that you'll actually ever see them. Just because they work beneath the surface of your home or are active inside of your walls doesn't mean that they aren't causing serious damage to your property, though.
Another way that you could be wrong about termites is by assuming that they're all the same. There are a variety of species that Cave Creek homeowners encounter, and they all have their differences. While the subterranean termite usually infiltrates homes through foundations and their colonies can develop into the millions, the dampwood termite is attracted to damaged wood and usually has much smaller colony sizes.
You might also underestimate termites and their persistence. While termite season is usually centered around the springtime, once termites have started eating away at wood, they can do so 24/7. Finally, you might be wrong in thinking that you can eliminate an infestation on your own, when in reality, they are a very nuanced issue that requires professional attention. For more information on termite control in Cave Creek, call Overson Pest Control today.
Why Do-It-Yourself Methods Don't Work With Fleas In Cave Creek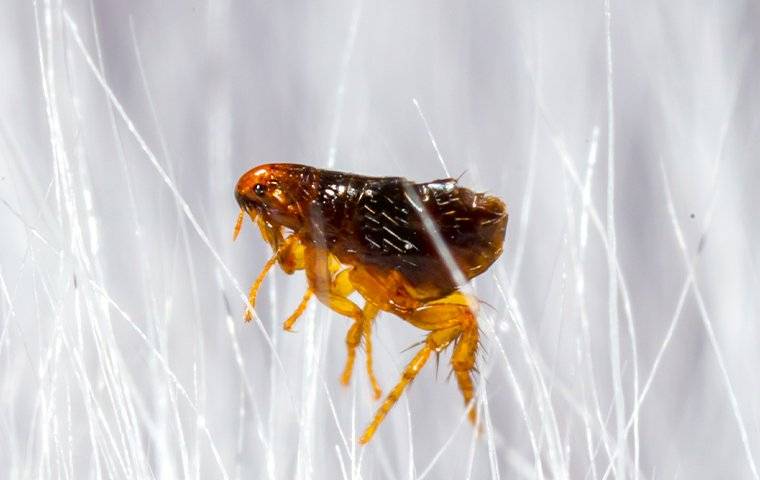 Fleas in Cave Creek are one pest that is best left to the experts. Not only are these pests potentially very hazardous to your well-being and the health of your pets, but DIY methods also consistently fail. This approach falls short in part because fleas are so difficult to locate. They are nearly impossible to identify without the help of a magnifying glass. Fleas also lay their eggs in places like pet beds, inside of drapery and carpeting, and other hard-to-locate areas.
Another reason why DIY methods are ineffective is that fleas can lay up to 40 eggs per day after feedings, which makes them difficult to curb. Fleas get more than enough food when they feed off of your pets because they can do so for an average of two uninterrupted hours. You might also find DIY methods ineffective because they are not of the same quality that professionals use. For more information on flea control for your home, call Overson Pest Control today.
Commercial Pest Control In Cave Creek
At Overson Pest Control, we know the risks that pests pose to your business, which is why we provide guaranteed pest control in Cave Creek. As a locally owned business, we understand your pest concerns unlike anyone else. Each of our technicians is courteous, friendly, and knowledgeable, and you will always benefit from our fast and impactful service.
We always begin the process with a detailed property inspection so that we can understand your risk level and locate all pest activity on your property. We'll also look for hotspots and entry points at this time. The treatments that we apply are always top-shelf and customized to your exact needs. We spare no expense during this step and treat both the interior and exterior of your business. In order to keep pests out of your business, we typically recommend recurring maintenance visits. We'll provide re-services between these visits at no additional as well. For more information on our Cave Creek commercial pest control offerings, please call us today.