Complete Pest Control In Chandler Heights, AZ
Chandler Heights is an unincorporated community that overlooks the San Tan Mountain Regional Park. Residents of Chandler Heights benefit from a quiet pace of daily life while also having access to the greater Phoenix area in a matter of minutes. But living in this area also means having to deal with pests because of environmental conditions and other factors.
At Overson Pest Control, we provide complete pest control in Chandler Heights so that you don't have to worry about pests regardless of the time of year. As a family-owned business, we believe that our customers deserve quick and effective service. We provide a broad array of services that span general pest control all the way to pest-specific issues such as termites and scorpions. Each of our offerings uses top-quality products and our technicians are always friendly and professional. To ensure your fullest satisfaction, we also provide a 100% pest-free guarantee on all of our work. To receive your free quote, please call us today.
Residential Pest Control In Chandler Heights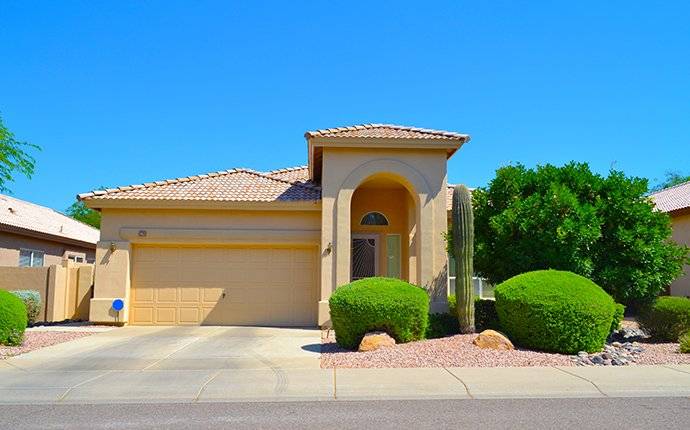 Pest problems can develop around your Chandler Heights home throughout the year and with seemingly little to no notice. When these types of issues occur, look no further than Overson Pest Control. We are a locally owned and operated company that is devoted to providing our neighbors with the best pest control around. Our technicians are experts in their field and we use only top-quality products around your home.
We offer the option of general pest control as well as pest-specific services for the likes of scorpions, rodents, and bees. Before we get started, we'll provide you with a free, no-obligation estimate. If you decide to move forward with our services, you'll receive an in-depth home evaluation, which allows our technicians to understand what pests are present and where there is room for potential issues. We then treat the outside of your home and if an interior treatment is required, we'll use our odorless products. This, of course, comes with our re-service guarantee. To learn more about the benefits of our residential pest control services in Chandler Heights, please call us today.
For Immediate Help, Text Us Today!
(480) 780-2436
Factors That Attract Scorpions To Your Chandler Heights Property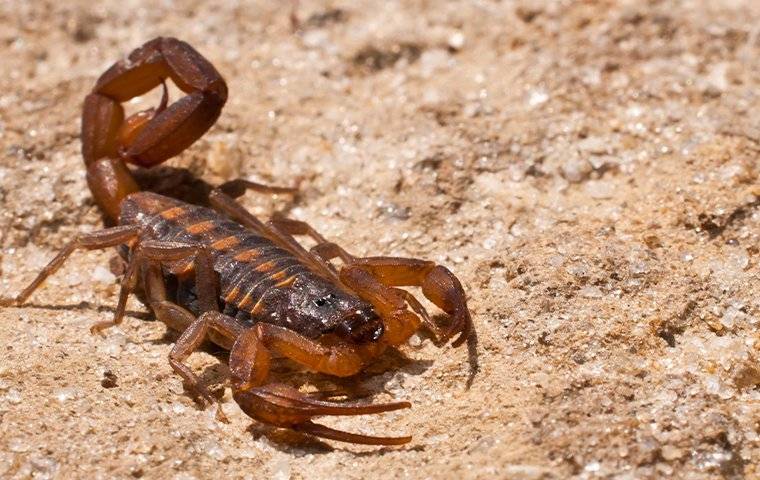 Scorpions are a very common invader of Chandler Heights properties like yours and here are some of the factors that lure them:
Local environmental conditions and regionality
Insects like flies that they eat
Sources of water such as leaky gutters and moisture accumulation
Dark places around your property where scorpions can hide and be undisturbed
Decomposing yard matter like logs and twigs
Because the scorpions around your property could be potentially harmful, the safest way to address them is with professional help from Overson Pest Control. We are the trusted experts who combine in-depth local pest knowledge with detailed services that we guarantee 100%. Our technicians are able to identify the type of scorpion that's present and where they're nesting in order to deliver a non-disruptive service. We will return 30 days after this service to ensure the complete removal of scorpions and provide re-treatments if they're necessary. For more information on scorpion control in Chandler Heights, please call us today.
How Do I Get Rid Of A Spider Infestation In My Chandler Heights House?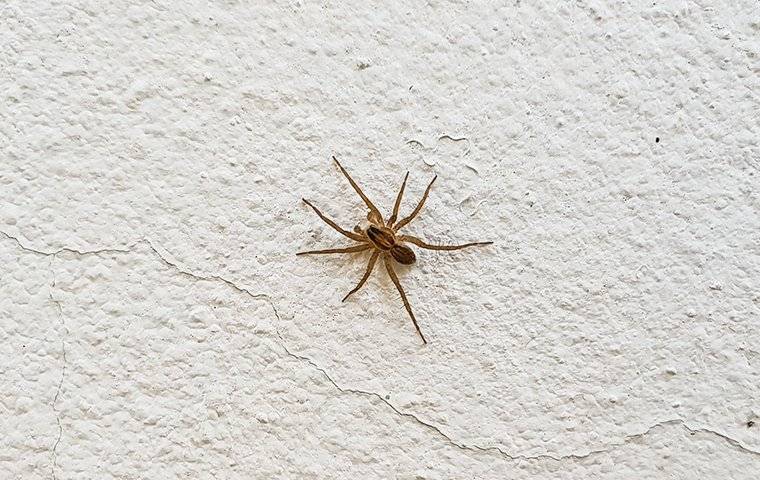 Spiders are regular visitors to Chandler Heights properties just like your home. They are usually attracted to the presence of other pests, which can make them tricky to prevent as well as eliminate. It's also important to note that while there are nuisance species in the area, you may also encounter more hazardous ones like the black widow and brown recluse.
At Overson Pest Control, we include coverage for spiders in our residential pest control because we understand how complex these sorts of pest problems are. We customize each treatment plan to our customers' unique needs, so if you are dealing with spiders, we will address them. Our expert technicians will perform a detailed property inspection to understand what's attracting spiders and the species that you're dealing with. From there, we'll apply treatments to the outside of your home and address the interior if it's required. These services are 100% guaranteed as well. For more information on spider control in Chandler Heights, please call us today.
Commercial Pest Control In Chandler Heights
When running a business in Chandler Heights, there are a lot of things that you need to do in order to keep it running smoothly. One of these tasks is keeping pests away, but this can be challenging to do on your own. At Overson Pest Control, we take care of pests so that you don't need to worry. We are a team of local pest experts who have the knowledge, training, and tools to address a wide variety of pest concerns.
Given our background and ability to customize any treatment plan, we work across industries to service warehouses, apartment complexes, restaurants, and more. In order to fully understand your needs, we'll start with a comprehensive inspection of your entire property. Next, we'll perform treatments to the interior and exterior to eliminate any pest activity. And with our satisfaction guarantee, pests are a thing of the past. For more information on how commercial pest control in Chandler Heightscan protect your property, please call us today.