Professional Pest Control For Coolidge, AZ Properties
Coolidge is a small town in central Arizona. Primarily a farming community growing a variety of crops like cotton and alfalfa, Coolidge is also known as the home of the Casa Grande Ruins National Monument. Like everywhere else in Arizona, Coolidge is also home to a wide range of pests, making Pinal County pest control critical.
At Overson Pest Control, we are a family-owned business that takes pride in providing high-quality pest control for Coolidge and surrounding areas. You can count on us for free quotes, 100% satisfaction guarantee with friendly, customer-focused service, and fair pricing. We even have termite and scorpion control, something many local pest control companies do not offer.
Whatever your pest control needs are, we can handle them. Contact us today at Overson Pest Control and let us get started keeping your home and business pest-free.
Home Pest Control In Coolidge, AZ
They say home is where the heart is, but it is actually way more than that. Home is where we spend most of our time, relax after a tough day, and make memories with family and friends. But having a pest problem in your home can make all these things impossible.
At Overson Pest Control, we understand the issues that pests can cause, and how important a pest-free home is. We design residential pest control plans to not only eliminate pest infestations but keep them from returning.
Our treatment plans always begin with a free estimate over the phone. Based on the results of that inspection, we will start treating your home. We will treat both the interior and exterior of your home, eliminating active pest infestations. Follow-up visits will ensure that pests don't come back.
Whether you are looking for the treatment of an existing infestation or want preventative treatments to make sure your home remains pest free, we have you covered. You can rest assured knowing that you are covered by our pest-free guarantee, meaning that if pests return between visits, we will too, at no additional cost. Reach out today to learn more about our residential pest control services in Coolidge.
How Coolidge Homeowners Can Protect Themselves From Termites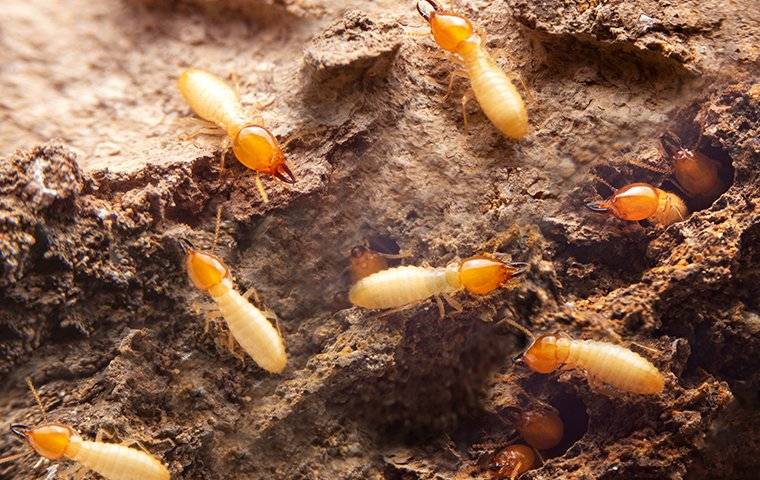 Termites are one of the scariest pests that homeowners deal with. They may not terrify like spiders, roaches, or snakes, but the damage they cause is nothing short of a nightmare.
The best way to avoid termites and the issues can cause is to prevent them from finding their way into your home. Here are a few tips for keeping termites away:
Eliminate moisture in and around your home
Repair or replace rotting wood
Make sure gutters and downspouts are functioning to keep water away from your home's foundation
Keep an 18-inch gap between your home and any organic material like soil or wood
You should also work with a pest control company for professional termite control and prevention in Coolidge. At Overson Pest Control, we can develop a plan that will keep your home protected from termites and all the issues they can cause.
The Answers To Coolidge's Biggest Flea & Tick Questions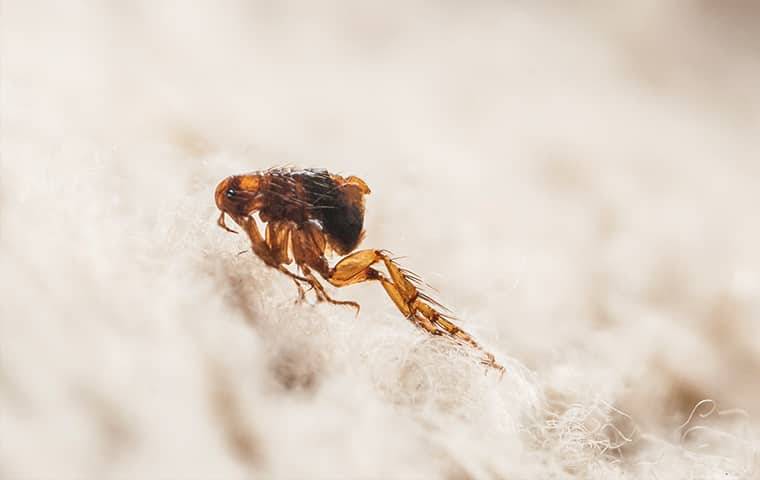 If you have pets, you understand the issues that fleas and ticks can pose. Even so, you may still have some questions about these pests.
Here are some of the more common questions people have about fleas and ticks in Coolidge and their answers:
Q: Are they dangerous?
A: Yes. Fleas and ticks can be dangerous to both you and your pets. They can cause painful, itchy bites and transmit a variety of diseases.
Q: When are fleas and ticks active?
A: These pests are active year-round, especially in our warm California climate.
Q: How can I prevent these pests?
A: You can prevent fleas and ticks with a few simple steps including avoiding tall grass, washing your pet's bedding, checking people and pets after walking outside, and staying up to date with vet-recommended flea and tick medicine.
If you are dealing with a flea or tick problem, call us right away. We offer professional flea and tick control to keep you and your pets safe.
Commercial Pest Control In Coolidge, AZ
Being a business owner is difficult. There is no denying that. You deal with customers, employees, inventory, finances, and hundreds of other things daily. Then there are the random, unexpected issues that pop up and make your life even more difficult.
At Overson Pest Control, we want to make sure pests aren't one of these issues. Our commercial pest control plans involve a three-step process to keep your business pest-free:
Inspection: We conduct a thorough inspection of your building first. This helps us identify current pest pressures and areas that may be a problem in the future.
Treatment: Based on the results of our inspection, we will build a custom pest control plan for your property.
Follow-up: We will return a few weeks after the initial treatment to re-treat if pests are still active. We will also schedule regular follow-up visits to ensure your building remains pest free.
Make sure pests aren't an issue that causes you unnecessary headaches. Call us today at Overson Pest Control for commercial pest control in Coolidge that you can count on.