Professional Pest Control For Florence, AZ Properties
Surrounded by Arizona's natural beauty, the town of Florence provides residents with both sprawling rural and urban settings as well as a charming downtown. Florence is home to parks, country clubs, wineries, eclectic restaurants, and everything in between, making it a desirable place for individuals and families. But with a climate that ranges from comfortably warm to scorchingly hot and arid, Florence residents are no stranger to pest problems throughout the year. That's why Overson Pest Control has been committed to providing Pinal County pest control that works.
All of our services are backed by a 100% satisfaction guarantee and utilize the industry's highest quality products. We also provide free estimates, next-day servicing, and top-notch customer service all with a smile. And unlike many other companies in the area, we provide scorpion control to protect Florence residents from some of the area's most dangerous pests. For more information on our services and to receive your free quote, contact us today.
Home Pest Control In Florence, AZ
When pest infestations happen in your Florence home, the effects can be dangerous and damaging, leading to the spread of illness and allergies, as well as making your home unsafe. That's why Overson Pest Control is here to provide the best quality of residential pest control around. We believe that this process shouldn't have to be stressful or complicated, which is why we always begin with a free estimate of the services you may require. From there, we provide a detailed inspection of both the interior and exterior of your home in order to properly identify pest activity as well as understand how potential issues could arise. Depending on your needs, we'll apply our odorless treatments, de-web, and apply baits for ants. And to measure the effectiveness of our applications, we'll follow up with you on a routine basis, keeping your property pest-free all year long. For more information on residential pest control that you can trust, contact us today.
Scorpion Control Methods For Properties In Florence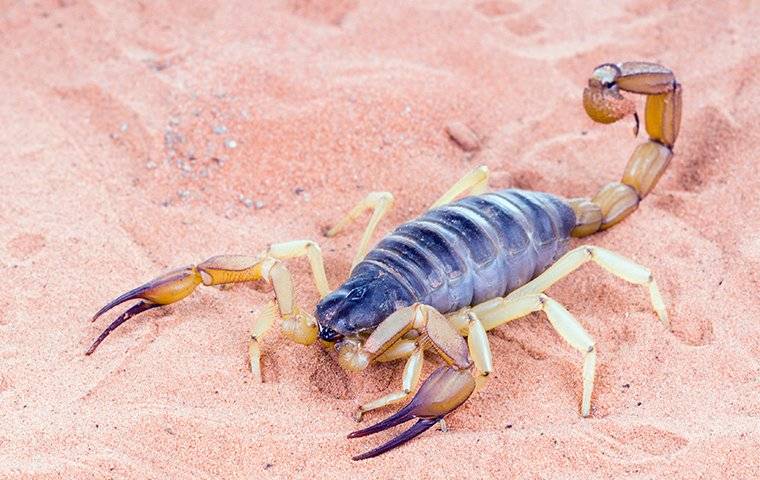 Scorpions are one of Florence's most prevalent and dangerous pests. In order to control their populations on your property, try these tips:
Repair any leaking air conditioning units or other household items that cause condensation.

Apply weather stripping around doors and windows.

Seal up any other openings in your foundation that you may spot with caulk.

Keep your yard free from debris like hedge trimmings, leaf piles, and tree branches.

Maintain well-trimmed shrubbery on your property.

Ensure that your window screens are well fitted and not in need of repair.

Contact your local scorpion control expert.
At Overson Pest Control, we're the area's leading expert when it comes to scorpion control. We not only treat current populations but we also put systems in place to prevent new ones from cropping up. For more information on how to keep scorpions out of your property, contact us today.
How Did These Rodents Get In My Florence Home?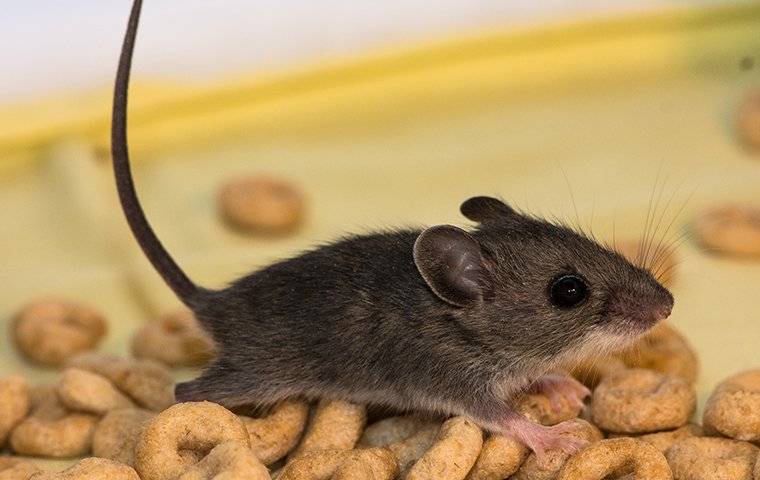 Rodents mean big problems for Florence homeowners. They bring with them other pests, spread illnesses like hantavirus and tularemia, and cause significant damage to your property itself. Both mice and rats are capable of squeezing through the smallest openings you can imagine if it means the promise of food or warm shelter on the other side. They're very likely to slip through gaps around your doors and windows, take advantage of an open garage door, or even get brought inside the house in infested packaging. Rats, however, have the advantage of a few more techniques for entrance that mice don't. They're actually very skilled climbers, which means that they may easily utilize overhanging tree branches or even hedges in order to gain access to your home. Rats are also commonly known for meandering through sewer systems as a means for entering local homes. In order to fully protect yourself from rodents and the dangers they pose, you need rodent control from Overson Pest Control. For more information on how we can keep them out of your home, contact us today.
Commercial Pest Control In Florence, AZ
At Overson Pest Control, we believe in providing commercial pest control that businesses can trust. As a locally-owned business ourselves, we know firsthand what it takes to thrive in the local economy and we know that pests aren't a part of that equation. That's why we provide real solutions to your toughest pest problems. We begin by getting to know your property through a scrupulous inspection, both inside and outside. During this process, we'll be identifying current pest activity as well as checking for conducive conditions. Next, we apply treatments that are geared at eradicating current problems as well as protecting you from future ones. And with regular maintenance inspections, we'll be able to keep your property pest-free no matter what the situation calls for. In addition to our general commercial pest control offerings, we also provide businesses with termite and scorpion control. When you partner with Overson Pest Control, you'll be gaining a team that's in your corner. We are dedicated to your success, which is why we provide a 100% satisfaction guarantee with all of our services. To learn more about how your business can benefit from ongoing pest control, contact us today.