Pest Control In Fountain Hills, AZ
With close proximity to both the scenic outdoors and Phoenix, the town of Fountain Hills brings its residents the best of everything. There are attractions like countless trailheads, botanical gardens, parks, golf clubs, sushi spots, tea rooms, and winding streets that lead to friendly neighborhoods. But with seasonal conditions that are warm and sometimes brutally so, pest problems can easily erupt.
At Overson Pest Control, we work to protect Fountain Hills properties from pests with reliable pest control. We are focused on bringing our customers the safest service with top brand products, thoroughly trained technicians, and effective offerings. Each of our services comes with a 100% satisfaction guarantee and we always offer our customers emergency services in their time of need. To learn more about quality pest control in Maricopa County and how it can keep your property safe, contact Overson Pest Control today.
Residential Pest Control In Fountain Hills
At Overson Pest Control, we work to keep damage, disease, and allergies out of Fountain Hills homes with effective pest control. Since the very beginning, we've made your safety a priority and this is something we continue to honor every day. We begin the process with a free, no-obligation estimate and move directing into an inspection. After collecting our findings, we'll treat both the inside and outside of your home based on your needs. The products that we use are odorless and sensitive to people and pets. We'll also remove any webs that we find and set baiting for ants. Our technicians will return to ensure that the problem has been resolved and if it hasn't been, we'll re-treat your home until it is. All of our services are backed by a 100% satisfaction guarantee because we want your home to be a place you can find peace in rather than pests. For more information on residential pest control, contact us today.
The Trick To Keeping Scorpions Away From Your Fountain Hills Property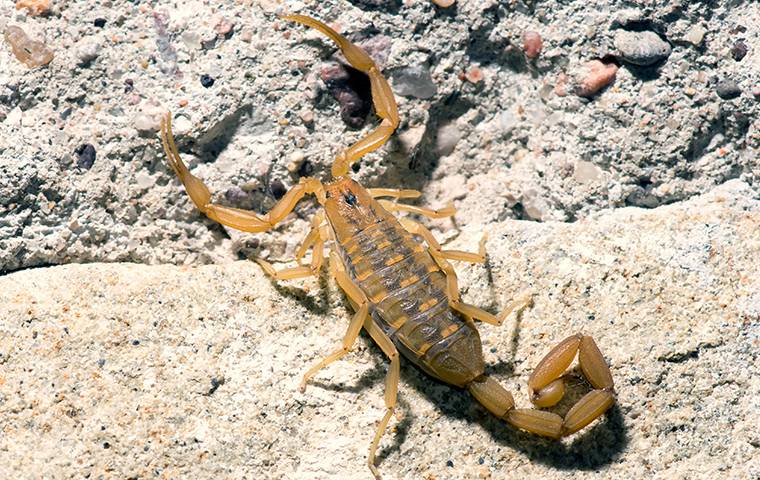 The scorpions that infest your Fountain Hills property may or may not be venomous; however, they are worth preventing all the same. Because scorpions can be attracted to your land very easily, the trick to avoiding a problem is professional assistance from Overson Pest Control. We are the area's trusted scorpion experts and guarantee all of our services with a 100% satisfaction promise. Once you've spotted scorpions on your property, we move directly into action with our treatment process.
This involves treating the specific areas where scorpions are breeding and nesting, which will offer the most widespread coverage. During this step, we use only the highest quality products to further ensure your safety. Our services are non-disruptive and discreet so that you can go along with your daily life. We'll return a month after your initial service to confirm that your scorpion issue has been completely resolved and if it hasn't been, we'll re-service your home at no additional cost. For more information on scorpion control, contact Overson Pest Control today.
Four Simple Tricks To Keep Rodents Out Of Your Fountain Hills Home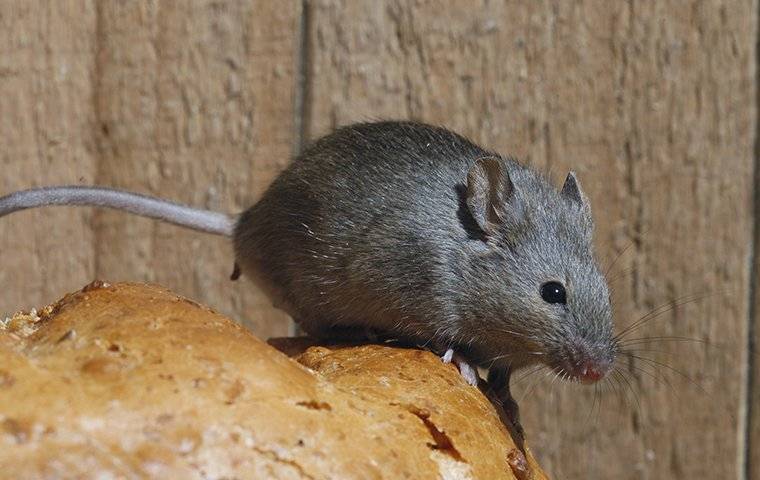 Rodents are one of the most harmful pests that can invade your Fountain Hills home throughout the year. Here are four simple tricks to prevent them:
Close up access points. Rodents can fit through openings that are the size of your pinky, so take a close look at the foundation of your home and the areas around windows and doors. Use materials like steel wool, wire mesh, and silicone-based caulk to fill these openings.

Keep things clean. Things like clutter, food spills, and a build-up of garbage will attract rodents and keep them around, so you should always look to maintain a clean interior of your home.

Rectify moisture issues. Rodents need water to survive but they also look for humid conditions when they're making their nests. In order to prevent these issues, keep crawl spaces well ventilated and fix leaky pipes, faucets, and gutters.

Contact a pro. The most effective and safest way to keep rodents from becoming an issue is by enlisting the help of a local pest control company.
For more information on reliable rodent control that protects your home, contact Overson Pest Control today.
Commercial Pest Control In Fountain Hills
Pest problems can be detrimental to your bottom line as a business owner in Fountain Hills, which is why it's our mission at Overson Pest Control to keep these situations from developing. We provide local businesses of various backgrounds with pest control solutions that are customized to their specific needs. Whether you run a restaurant, hotel, bar, school, or warehouse, we will work with you to determine the best course of action.
Our initial inspection of your property is designed to locate and properly identify any active pest infestations as well as entry points and conditions that could attract pests. From there, we move into the customized treatment process, which is determined based on your needs and goals. All of the products that we use are safe and our methods are designed to be minimally invasive so your daily operations aren't interrupted. With regular visits, we'll be able to guarantee that pests will no longer be an issue. For more information on commercial pest control, contact us today.