Professional Pest Control For Gilbert, Arizona Property Owners
Gilbert is a thriving town located within the Phoenix metropolitan area. Despite the many reasons why residents enjoy living here in Gilbert, one of the downsides is dealing with pests. When it comes to handling pest problems around your home or business, your best option is professional pest control services from Overson Pest Control.
For over 20 years, we have been proud to provide excellent pest management solutions for home and business owners throughout the East Valley region. Whether you're looking for general pest control services or treatments to eliminate a specific pest problem, we have you covered. Reach out to the professionals here at Overson Pest Control to receive the ongoing care you deserve.
Home Pest Control In Gilbert, AZ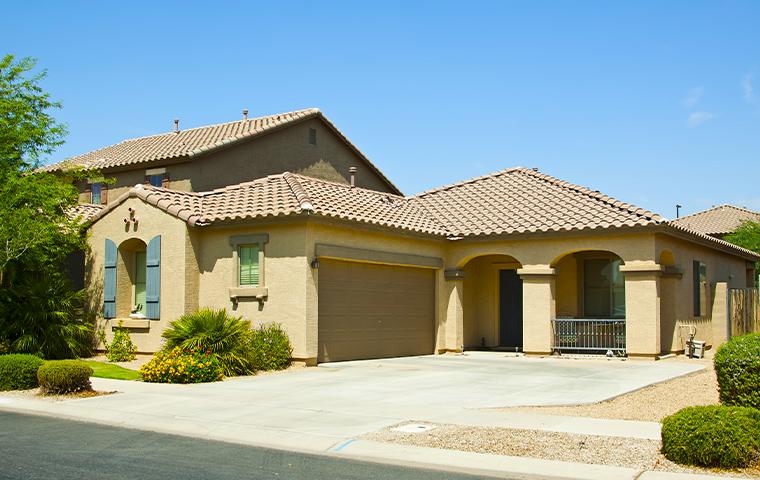 As a homeowner, a pest infestation is the last thing you want to deal with. Not only are they stressful, but they can also pose a serious threat to your quality of life. Pest infestations put the health and safety of your family at risk. Not to mention the damage invading pests can cause to the structure of your Gilbert home.
To keep your Gilbert home 100% free of pests throughout every season, you need professional pest control services from Overson Pest Control. We are a trusted pest control provider for residents in Gilbert and throughout the greater Maricopa County area. As a family owned and operated company, we understand the importance of protecting your home and family from pests.
If you're ready to say goodbye to rodents, cockroaches, termites, and other common pests, partner with the professionals at Overson Pest Control to get started with home pest control in Gilbert, AZ today. We're ready to work with you to find the right solution for all of your residential pest control needs.
For Immediate Help, Text Us Today!
(480) 780-2436
Pro Termite Control And Prevention Tips For Gilbert, AZ Residents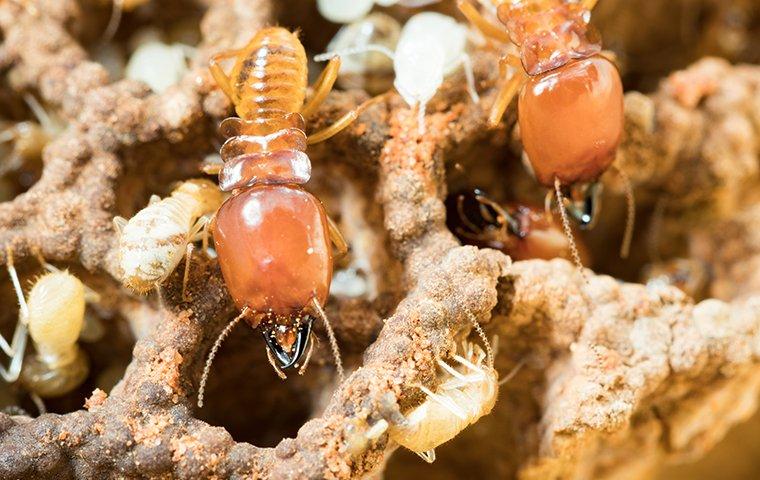 One of the worst types of pest infestations a homeowner can experience is a termite infestation. These tiny wood-destroying pests are capable of invading your residential property and causing significant structural damage without being detected. Unfortunately, many homeowners only discover the termite infestation after extensive damage is already done.
In order to avoid dealing with termites around your Gilbert home, it's important to do whatever you can to minimize how attractive your property is to them. Implement the following termite prevention tips to avoid attracting termites to your residential property:
Remove tree stumps, old fence posts, logs, and fallen trees from your yard.
Keep at least 18 inches between the soil and wooden portions of your residential property.
Clear debris out of your gutters and ensure your downspouts direct water away from your foundation.
Seal gaps and crevices around the perimeter of your property.
Reduce excess moisture by repairing leaky pipes, drains, and faucets.
Avoid using wood-based mulch products around your home.
Keep an eye out for signs of termite activity, such as mud tubes, swarmers, and discarded wings.
If you suspect termites have already invaded your Gilbert home, don't hesitate to contact the skilled pest control professionals here at Overson Pest Control. Our termite control solutions will protect your property from termites throughout the entire year. Reach out to us today for more information about our termite control treatments.
What Gilbert, AZ Homeowners Should Do About Rodents On Their Property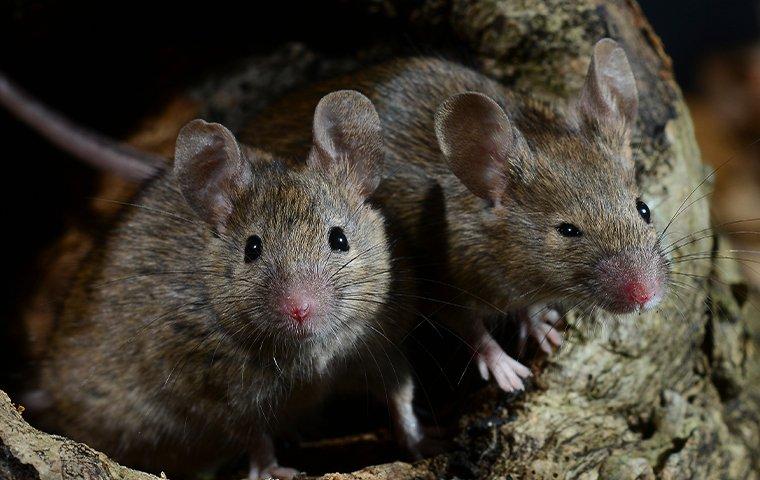 Have you ever seen a rat or mouse scamper across the floor after it's been rummaging around your pantry? If so, you're aware of how frightening it can be to deal with a rodent infestation.
Although some rodents might look harmless or cute at first glance, rodents are a significant threat to your property, health, and safety. If rodents live in or around your Gilbert property, you should always contact the experienced pest technicians here at Overson Pest Control. We provide excellent services that combat all kinds of common pests, including rodents.
Our rodent control services will eliminate your rodent infestation and prevent them from reinfesting your property in the future. Give Overson Pest Control a call today to learn more about how we handle rodent infestations.
Commercial Pest Control In Gilbert, AZ
Your business simply isn't the place for pests. Not only are pests capable of destroying important equipment and damaging your property, but they can also spread numerous health issues to your customers and employees. It only takes one customer spotting pests in your Gilbert commercial facility to lead to a significant loss of revenue or even get your business shut down.
The best way to defend your property against pests of all shapes and sizes is with ongoing commercial pest management services from Overson Pest Control. We provide monthly and bi-monthly service options to eliminate your commercial pest problems and prevent them from reoccurring. We also understand that every business has different needs and provide customized solutions based on your property, budget, and pest situation.
No matter what type of pests are causing problems in your Gilbert, AZ business, the professionals from Overson Pest Control can help. Get in touch with us today for more details about our comprehensive commercial pest control solutions.