Reliable, Effective Pest Control Services In Glendale, Arizona
Glendale's hot, humid climate provides everything we need to thrive. Unfortunately, many pests also thrive throughout our area and are always looking for opportunities to invade our properties. At Overson Pest Control, we work hard to protect people and properties from all kinds of pests by utilizing effective pest management strategies. Whether you're dealing with ants, scorpions, spiders, or other pests, you can rely on the technicians here at Overson Pest Control to get rid of them. With over 20 years of experience in the pest control industry, we have what it takes to combat pest problems of all shapes and sizes. If you're ready to say goodbye to destructive and dangerous pests, turn to Overson Pest Control today. We're ready to find the right solution for your commercial or residential pest problems.
Home Pest Control In Glendale, AZ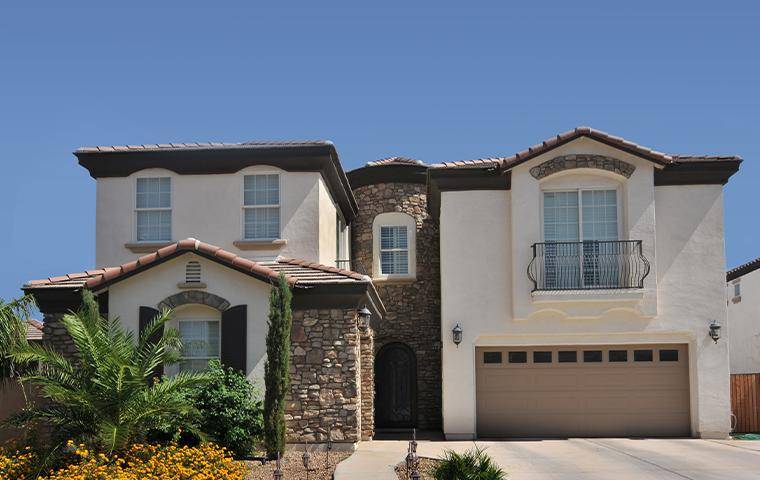 Pests don't belong in your Glendale home. In addition to being destructive, pests are capable of spreading dangerous diseases that can threaten the health of you and your family. Give your home and family the protection they need by working with the technicians here at Overson Pest Control to put into place an effective residential pest control plan. Our team is ready to provide excellent pest management services designed to keep your Glendale home pest-free throughout the entire year.
Don't allow rodents, insects, and other common pests to invade your home and threaten your quality of life. Instead, partner with the experts at Overson Pest Control for home pest control services in Glendale, AZ that you can trust.
For Immediate Help, Text Us Today!
(480) 780-2436
Scorpion Prevention Techniques For Glendale, AZ Properties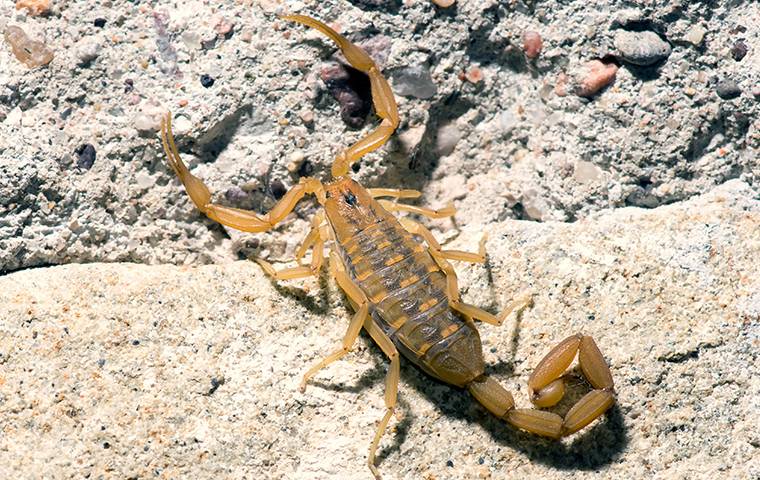 Arizona is home to many different species of scorpions. These common desert-dwellers are easily recognized by their large pincers and long, segmented tails that end in sharp stingers. Depending on the species, a scorpion sting may or may not be dangerous to your health. Either way, you don't want to find scorpions roaming around your Glendale property.
The best way to keep scorpions away from your property is to eliminate factors that may attract them in the first place. To protect your property from scorpions, implement the following scorpion prevention techniques.
Clear away sticks, brush, and woodpiles from the perimeter of your property to minimize areas where scorpions can hide.

Minimize sources of excess moisture and standing water.

Eliminate insects, which are a scorpion's main source of food.

Invest in professional scorpion control services.
At Overson Pest Control, we take pride in offering excellent pest control services throughout the entire year. We have a deep understanding of scorpions and how to eliminate them. Give us a call today to find out more about how we handle scorpion infestations.
Which Spiders In Glendale Are Most Harmful To Humans?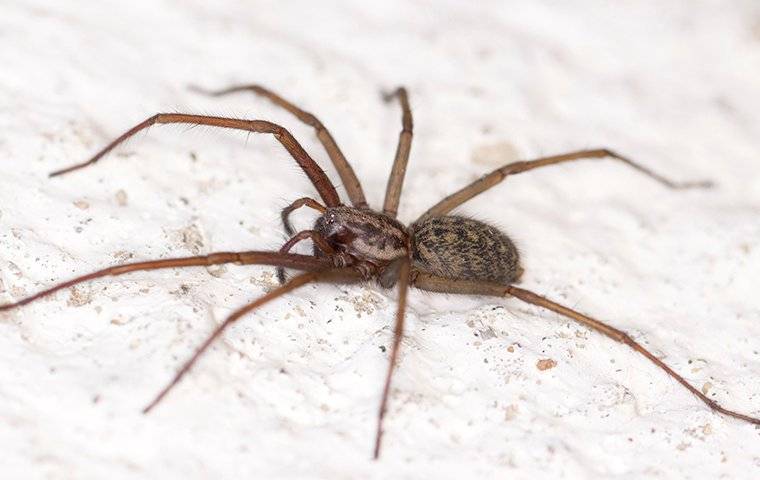 Spiders are common pests that frighten many people. With their eight legs and multiple eyes, spiders certainly do have a creepy appearance. Spiders are arachnids, meaning they belong to the same family as scorpions, mites, and ticks. Although spiders play an important role in the ecosystem by preying on nuisance insects, you don't want to find them living in or around your Glendale property.
Spiders are reclusive by nature and prefer to avoid contact with humans. However, they will bite you if they feel threatened. All spiders have venomous bites to paralyze their prey, but only a few spiders have venom strong enough to cause health issues in humans. Here in Glendale, the most dangerous species of spider found around commercial and residential properties are black widow spiders.
Black widow spiders have glossy black bodies with a distinctive red marking on their abdomens, often shaped like an hourglass. If you believe you've been bitten by a black widow spider, you should always seek immediate medical attention. The best way to avoid dealing with dangerous spiders around your property is to implement an effective pest management plan from Overson Pest Control. We have the skills and experience needed to keep your Glendale property free of all kinds of pests, including spiders.
Reach out to us today to learn more about our spider control options!
Commercial Pest Control In Glendale, AZ
As a business owner, it's your goal to give your customers an experience they enjoy. However, if pests get into your commercial property and start causing problems, your customers won't want to return to your Glendale business in the future. To defend your property against the area's toughest pests, turn to the skilled professionals here at Overson Pest Control.
We're dedicated to protecting your Glendale business from pests by relying on excellent treatments and proven pest control methods. Because we understand that every business has unique pest control needs, we provide both monthly and bi-monthly service options. With our technicians by your side, you can rest easy knowing that your business is in good hands. Get in touch with Overson Pest Control today to learn more about our comprehensive commercial pest control plans.