Complete Pest Control In Gold Canyon, AZ
The community of Gold Canyon is a suburban-style area with quaint streets while also being completely surrounded by stunning mountain views. With the number of trails, golf courses, and mountains, there is always something to do outside here. And with local boutiques, salons, eateries, and easy access to Phoenix, it's no wonder why so many people wish to call Gold Canyon home. There are, however, countless opportunities for pests to invade local homes and businesses, which is why Overson Pest Control is here to lend a hand.
Our complete Pinal County pest control is designed to be fast, accurate, and long-lasting. All of our work comes with a 100% satisfaction guarantee in order to keep your property protected from any number of pests that look to disrupt your life. We even offer next-day servicing, targeted solutions, and free estimates. For more information on keeping pests off of your property, please call us today.
Residential Pest Control In Gold Canyon
At Overson Pest Control, we work day and night to ensure that your Gold Canyon home never has to suffer from the danger and damage that so many of the area's pests can cause. We understand that even though you might do everything you can to keep pests from becoming an issue, they can still invade your home. We've designed our residential pest control program to be tailored to your exact needs, whether that includes de-webbing, baiting, or a combination of interior and exterior treatments. All of our products are safe for the entire household and we always guarantee our work. For more information on keeping pests out of your home, call us today.
The Answers To Gold Canyon's Most Common Scorpion Questions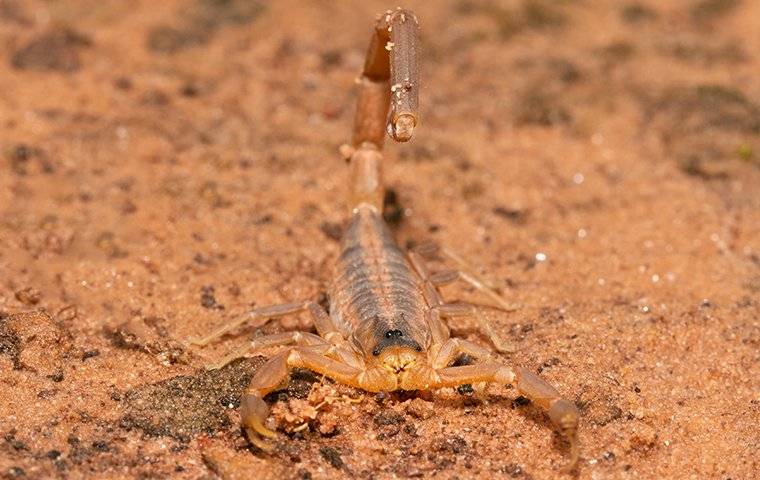 Scorpions are one of the most prevalent pest invaders in the Gold Canyon area because of the conditions that the region provides. Here are some of the most frequently asked questions about them and a few helpful answers:
What kinds of scorpions are there in the area? While there are many different species of scorpion in Arizona, some of the most common in the area include the bark scorpion, striped tail scorpion, and the giant hairy scorpion.

What do scorpions look like? There is variance in coloring, size, and other features from type to type; however, typical scorpions have large front pincers, an upturned abdomen, and a curled tail.

Are they dangerous? The most dangerous species in the area is the bark scorpion because they can deliver a venomous sting to humans, which can have very serious health repercussions.

Why do I have them around my property? Scorpions are attracted to cool and dark areas like spots under porches and leaf piles, but they are also lured to properties because of other pests that they eat.
For complete scorpion control that you can trust, contact Overson Pest Control today.
What The Experts Have To Say About The Flea & Tick Problems In Gold Canyon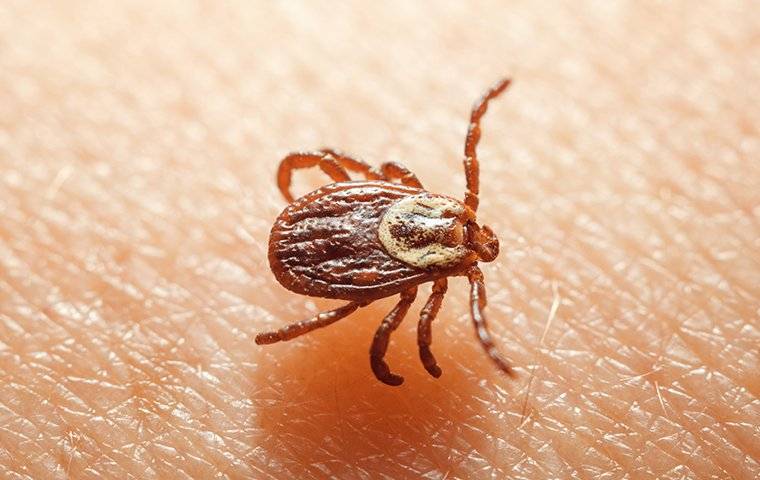 Flea and tick problems can crop up at any time for Gold Canyon property owners. These types of pests are part of the parasite family, which means that they travel easily and feed off of the blood of animals. Fleas and ticks can enter the home in a multitude of sneaky ways. Both pests thrive in wooded areas or pockets of tall grass, so it's very easy for people to pick them up after a trip to the park or a hike. For locals who have pets, fleas and ticks commonly latch onto cats and dogs that spend time outside or at the dog park. But outbreaks can also occur when they're left behind by previous property owners, through infested used couches, due to rodent and wildlife problems, or simply because of natural conditions.
The biggest threat that these pests pose is health risks. During the feeding process, fleas are linked with tapeworm, typhus, and anemia, while ticks are associated with Lyme disease, anaplasmosis, and babesiosis. The most reliable form of protection from these issues is flea and tick control from Overson Pest Control. Call us today for more information.
Commercial Pest Control In Gold Canyon
It takes a lot to keep your Gold Canyon business operating on a daily basis, which is why Overson Pest Control is dedicated to bringing you top-quality service without exception. With our extensive background, we're equipped to treat businesses like restaurants and bars, office buildings, apartment complexes, medical facilities, and more. We bring attention to detail and an unparalleled commitment to our customers' success to each property we treat. Our process begins with a full inspection of your land in order to properly identify pests, understand the scope of your issues and concerns, and locate entry points and problematic conditions. After we've discussed our findings, we'll customize a treatment plan that will include an array of methods like traps, product applications, and exclusion. Because we value our working relationships, all of our work is guaranteed and we will always be there to answer your questions. To learn more about commercial pest control, call us today.