Professional Pest Control For Goodyear, AZ
Properties
A fast-growing city that rests in Maricopa County, Goodyear is one of Arizona's top cities to live in. With its proximity to Phoenix, easy access to every outdoor adventure you could imagine, and restaurants, shops, and other amenities, Goodyear offers its residents an oasis in the desert. Dry year-round with a mild climate during fall and winter matched by a very warm spring and summer, Central Arizona is pleasant for people and pests alike. The conditions that the area boasts also make it susceptible to pests of all kinds, especially those that are venomous, like snakes and spiders.
Since 2015, Overson Pest Control has been protecting the greater Phoenix area from pests of all shapes and sizes. We're proud to be a family-owned and -operated business that works with both residential and commercial clients. There is no pest we can't tackle, so give us a call today.
Home Pest Control In Goodyear, AZ
Unbeknownst to most humans, we give pests everything they need: food, water, and shelter. And a pest problem in your home can quickly blossom from a small one to a full-blown infestation nearly overnight, causing damage to your property and to your health. That's why at Overson Pest Control, we make taking care of your home easy. When you call our team, we take three simple steps:
Free estimate. When you call Overson Pest Control, you'll speak with one of our expert technicians so that we can better understand your issue and you'll get a free estimate on the spot.

Treatment. Our technicians will treat the exterior of your home and interior if necessary to keep pests out.

Follow-up. To ensure that pests don't return to your property and to keep you free of new ones, we offer routinely schedule pest control service calls that we stand behind.
Because this is Goodyear, we also offer specialized scorpion control from some of the area's most lethal pests. Call us today for your no-obligation, no-cost estimate and to learn more about our residential pest control.
For Immediate Help, Text Us Today!
(480) 780-2436
Termite Control: A Complete Guide For Goodyear Homeowners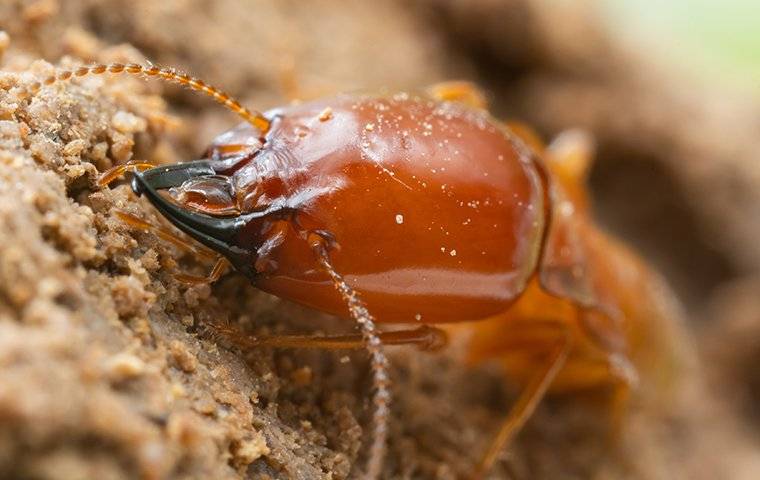 Termites are one of America's most destructive pests because they chew through the wood in your home 24/7 if you let them. Here are a few things you ought to know about termites and how they operate in your home:
Attraction. Termites are attracted to any vulnerable wood that has been impacted by excess moisture or fungus. Homeowners should look to rectify any spots that may be attractive to termites.

Signs. It's very possible that you may have termites and not know it. That said, a few of the tell-tale signs of termite activity include buckling walls or floors, bubbling paint, mud tubes, and visible swarmers.

Prevention. Not only is it very important for homeowners to address areas of susceptible wood, but it's also important to note that termites come through the tiniest cracks and crevices in your home's foundation, so sealing them up is a very important step in prevention.
Contact us today for effective termite control!
Do Goodyear Cockroaches Carry Diseases?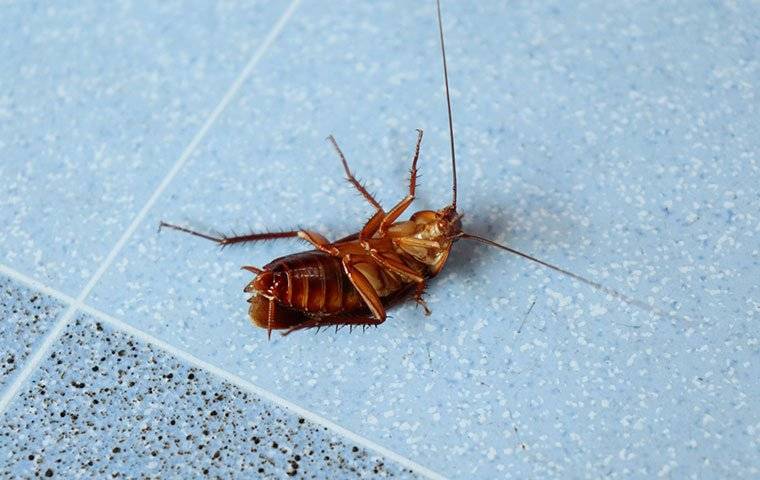 Cockroaches are one of Goodyear's most determined pests. They can survive for up to a month without food and a week without water, and in some cases, they can live for up to a week without their head! While cockroaches are typically associated with poor hygiene, they don't discriminate. Roaches of all varieties will find their way into your home for food, shelter, and water and they won't stop until they get what they came for.
And in the wake of their search, cockroaches leave behind a slew of bacteria like salmonella and E. coli via their saliva, droppings, and exterior of their shell. Cockroaches are also known to exacerbate allergies and stir anxiety because of the reputation they have. Once you have cockroaches in your Goodyear home, they're nearly impossible to get rid of by yourself, so give Overson Pest Control a call today. We'll make your cockroach problem a thing of the past!
Commercial Pest Control In Goodyear, AZ
Whether you run a shopping mall, a school, a warehouse, a restaurant or anything in between, at Overson Pest Control, we take keeping your clients and staff safe very seriously. We know what a pest problem can mean for your business and it's our job to make sure that doesn't come to fruition. Our process is easy to navigate so that you can focus on business:
Inspection. One of our highly-experienced technicians will come to your business and thoroughly inspect both the exterior and interior of your building for preexisting pests or any conditions that could be attracting them.

Treatment. Next, we work hand-in-hand with business owners to tailor a treatment plan that fits your specific needs, because no two problems are the same when it comes to business.

Follow-up. Because we stand by our work and want you to have peace of mind, we'll check back within a few weeks of your treatment and if the problem hasn't been resolved, we'll re-treat it until it does. We also offer scheduled service follow-ups to prevent any other pest infestations from occurring.
Call Overson Pest Control today to take back your business from pests with our commercial pest control.