When mice get into Phoenix properties, they can create many issues. They're not just cute, little houseguests; mice chew on stored furniture, construction materials, and food packages, soak storage areas, wall voids, kitchens, and pantries with urine, spread harmful pathogens, bacteria, and illnesses, introduce fleas and ticks onto your property, and do many other things that will make your life harder. At the first sign of a mouse infestation, it is important to take steps to get those rodents out of your Phoenix home. Here's what you should know.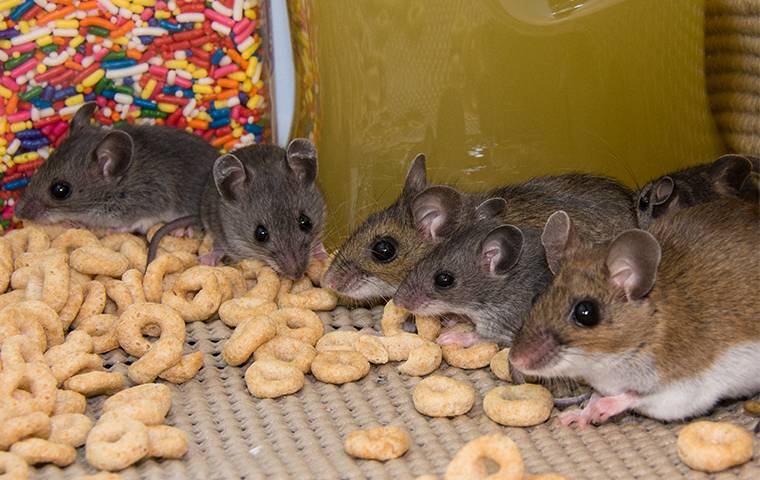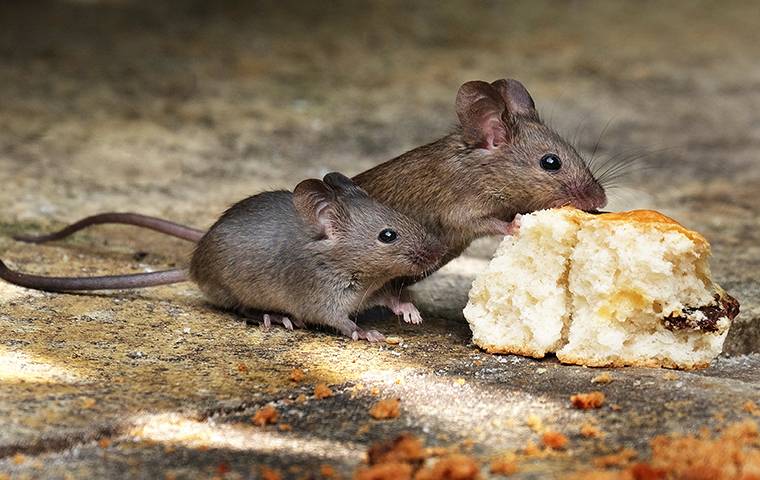 Mice And Food
You're probably aware the mice need food and are strongly motivated to live in places where they have frequent access to food, but you may not see the whole picture. Food is essential for mice. It is estimated that a mouse will eat around 20 times a day. If food is limited for even a short period of time, a mouse is likely to go into torpor. This is a low-energy state that allows the mouse to burn less fat. While in torpor, the mouse will become immobile, and an immobile mouse is a lot more beneficial to you than an active mouse. But, apart from reducing mouse activity, forcing a mouse into this several times may make it reconsider living with you. It wants to be where it can get food all day long and eat 20 times a day. This is why we recommend getting control of food sources as the first step in mouse control.
Food Management
There are many things that mice will eat. Some might surprise you. Use these tips to make it more difficult for mice to find food in or around your home:
It should come as no surprise to you that mice can find a meal in your trash. What is surprising is just how easily they can get into your trash. Mice are expert climbers and can even scale walls. They're also able to jump a foot in the air. If you have an open trash can, mice may be able to access it even if it looks like they can't. Keep your trash in covered containers to prevent mice from accessing your trash.

When you put trash out, refrain from placing bagged trash in your garage. It doesn't take much time for a mouse to chew through a thin, plastic garbage bag.

Mice can chew through wood, so you shouldn't find it surprising when they chew through cardboard or paper packaging to get into your food. Consider storing your foods in sealed glass or hard plastic containers.

Mice are tiny animals and don't need a lot of food. Keep your kitchen free of crumbs and food scraps by cleaning your floor, around your oven, and the space under your toaster regularly.

Using their climbing and jumping skills, a mouse can easily get up onto your kitchen counters. Keep this in mind when leaving dirty dishes by your sink. It is better to keep dishes clean or to soak them in soapy water until you can get around to cleaning them than leaving dirty dishes piled up in the sink.

Seeds are a highly sought-after food source for mice. If you have bird feeders close to the exterior of your home, mice could go outside to grab a bite to eat when they're having trouble finding food sources inside.
Access
If you address food sources in your home and make it more difficult for mice to find a bite to eat, they may go outside. When they do, it is best that they stay outside. These tips can help you keep mice out of your home:
Put wire mesh in the downspouts of your gutters. This prevents mice from climbing up to your roof. You would be amazed how many vulnerabilities you have up there.

Cut tree branches away from your roofline. Mice can scale trees and then jump down onto your roof to access entry points.

Use a caulking gun to fill in any holes rodents have been making in the exterior of your home. Fill in gaps around pipes, and apply a seal around your door and window frames.

Replace any damaged door sweeps or weatherstripping, particularly if there are openings near the bottom. It only takes a hole the size of a dime to allow an adult mouse into your home.
Rodent Control
If you are unable to drive mice out of your home and seal your exterior to keep them out or would rather not deal with the hassle of battling a rodent infestation on your own, we recommend contacting a licensed pest management professional to get rid of them. There are many pitfalls to DIY mouse control and, if you fail to get control of them, they can continue to present a threat to you, your family, and your property. For rodent control in Phoenix, reach out to us at Overson Pest Control. We use industry-standard strategies and products to ensure the best control possible. We can help you get those rodents out and keep them out!