Most of the spiders we encounter in our Phoenix homes are not dangerous. A bite from most common Arizona spiders won't feel like much more than a pinprick, and some don't even bite at all. But it can be more than a bit disturbing to watch a spider climb up a wall, or to walk into a room and find a big, hairy spider sitting on the floor. We're sure you would agree that it is much nicer when spiders stay outside where they belong. Today, we're going to take a look at a few spider-management tips to help you deal with spiders and show you what works best to keep them out of your Phoenix home.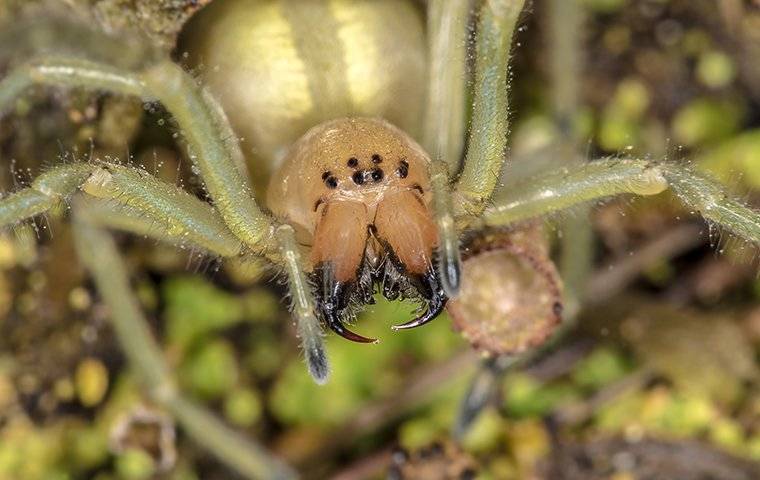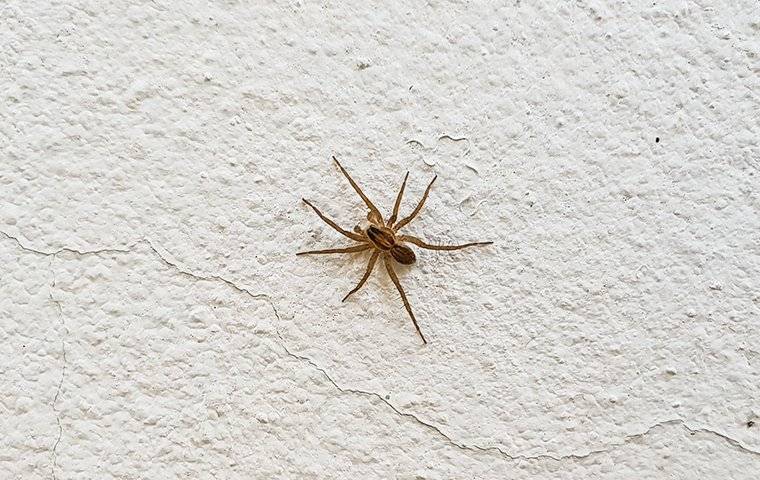 Why It Is Important To Get Rid Of Creepy Spiders
Some Phoenix residents leave spiders alone when they find them in their landscaping because spiders offer some control of mosquitoes and other pests. So, while you might not like creepy spiders, you may choose to put up with them. We don't recommend this. If you have lots of spiders living around your home, you're going to have a greater chance of seeing spiders inside your home. You can control spider populations by reducing attractants and removing webs.
What Attracts Spiders?
When a spider comes into your yard, it is hoping to find food, moisture, and harborage. If you address these, you can make your property less interesting to spiders.
Keep garbage in sealed containers and remove odors from your containers to reduce flies as a food source for spiders.

Clean your gutters and make necessary repairs to your gutter system to reduce moisture that attracts spiders and the insects spiders eat.

Replace exterior white lights with yellow lights. Insects can't detect yellow light. This will reduce insect populations near your home and reduce food options for spiders.

Poor plant health can attract insects. Proper water, fertilization, and plant management can deter insects and the spiders that feed on them.

Spiders hide in many places. Top of the list is wood debris, construction materials, and brush piles. Move these to a good distance from your home.

Spiders can hide in man-made objects. Remove as much lawn clutter as you can.
What You May Not Know About Webs
Spiders weave webs in many places around and inside your home. These webs are unsightly. They're also miserable when you accidentally walk through them. These are two reasons you'll want to get rid of the webs spiders weave. But these are not the most important reasons. Some spiders create egg sacs in their webs. A single egg sac can contain hundreds of eggs. If you remove the webs and destroy the eggs before they hatch, you'll have a big impact on the population of spiders around your home.
How To Keep Spiders Out Of Your Home
Once you've reduced the spiders around your home, it is time to consider the potential entry points spiders might use to get inside. Your tools for this job are a caulking gun, some expanding foam, a screwdriver, and a foundation repair kit.
Seal gaps around utilities.

Seal cracks in your foundation walls.

Seal gaps around window and door frames.

Seal gaps above sill plates.

Fill in rotted holes or holes created by wood-destroying pests.

Repair damaged screens or replace your screens.

Install door sweeps on doors that don't have them.

Replace old and worn-out weatherstripping.

Align double doors that don't have a good seal.

Inspect your roofline and the seals around roof penetrations, such as exhaust pipes. Patch any gaps you find.
Hitchhiking Spiders
Sometimes spiders don't get into your home from the outside. When spiders get into attic spaces and storage areas, they can hide in stored items. If someone moves into your home, they might bring spiders with them. A spider infestation can also begin when you bring a stored item into your home from an exterior storage location, such as a shed, barn, or outbuilding. Do a thorough inspection of storage items and place down glue boards in your attic or storage areas to monitor spider activity.
The Best Way To Keep Spiders Out
There is no better way to control Arizona spiders than to invest in a residential pest control plan for your Phoenix home. A quality pest control plan will reduce the pests that spiders eat, address spider webs on your property, and provide targeted spider control if spider pressures are higher than normal. If you have questions about how this works, or you'd like to get started with a residential pest control plan, reach out to us. The service team here at Overson Pest Control uses field-tested strategies and industry-leading products to give Phoenix homeowners the greatest level of pest control possible.