Pest Control In Litchfield Park, AZ
If you are looking for pest control you can count on in Litchfield Park, look no further than us at Overson Pest Control. We are an experienced, family-owned, customer-focused pest control company servicing Litchfield Park and the surrounding areas.
We take pride in offering free quotes, friendly service, and using premium products to provide high-quality pest control in Litchfield Park that residents and businesses can count on. Call us today to find out what we can do to keep your home or business pest-free.
Residential Pest Control In Litchfield Park
In the scope of our day-to-day lives, there is no more important location than our homes. They represent one of our most significant financial investments and where you spend most of your time with your family, relaxing, talking, having fun, and making memories that will last forever. Unfortunately, pests here in Litchfield Park can threaten our homes and everything we enjoy about living there.
At Overson Pest Control, we understand how vital a pest-free home is to the residents of Litchfield Park. That is why we offer home pest control plans to meet your exact pest pressures. We'll always treat the exterior of your home to build a barrier of protection against pests. If necessary, we will also come inside and spray an odorless treatment around your home's interior. We also include de-webbing services and ant baiting.
After our first treatment, we will schedule follow-up visits to ensure that pests stay out permanently. And you can rest assured knowing a pest-free guarantee backs all our treatments. If pests come back between scheduled visits, we'll return to treat them at no extra charge because our priority is keeping you and your family safe in a pest-free home.
Factors That Attract Spiders To Your Litchfield Park Property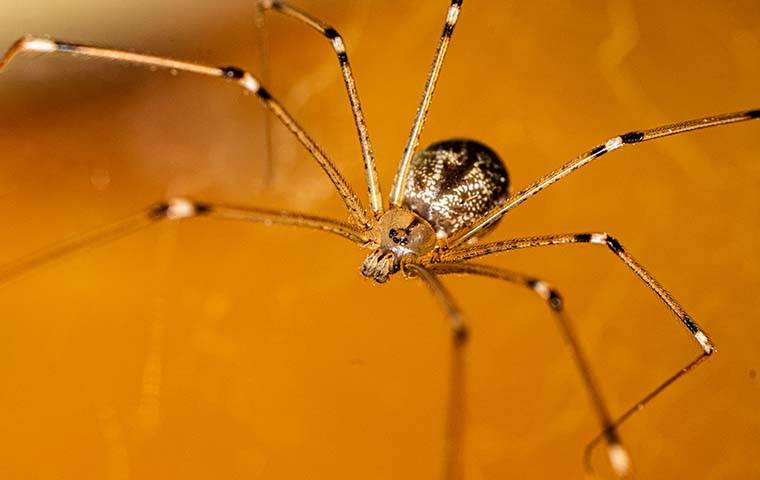 Spiders may be one of the creepiest pests we face in Litchfield Park. Not only do their long legs and sticky webs scare people, but their appearance as spooky, almost supernatural pests in pop culture makes arachnophobia one of the top five fears for Americans. While spiders may look weird, most species aren't as dangerous or scary as you think. Most species are harmless and prefer to hide in the dark corners of your home catching flies.
While most spiders aren't the nightmare they are portrayed to be, you still don't want them hanging around your home, and knowing what attracts them can help you prevent them. Here are some factors that attract spiders to Litchfield Park Homes:
Other tiny pests that spiders eat
Areas of clutter where spiders can hide
Shelter from the elements
Areas with high moisture
Improperly stored food or trash that attracts the insects spiders feed on
You will eliminate many reasons for your spider problem by removing these factors. When you combine these changes with a home pest control plan that includes spider control and de-webbing, you can enjoy a home free of spiders and the nightmares they can cause.
How Can I Get Rid Of The Scorpions Crawling Around My Litchfield Park House?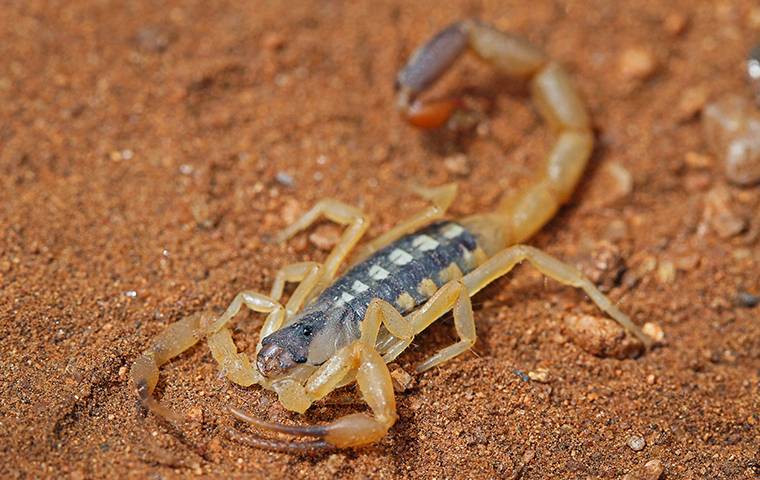 Many people around the country think of scorpions as a pest that they only see in horror movies, but people who live in Arizona know that scorpions are a part of life. The good news is that there are things you can do to keep these pests out of your Litchfield Park home. These scorpion prevention steps include:
Eliminate potential harborage areas like woodpiles and debris.
Avoid using stone pavers and landscape timbers around your property.
Keep firewood at least 5 inches off the ground and 20 feet from your home.
Seal the cracks and crevices in the exterior of your home.
Professional scorpion control is the best way to get rid of scorpions around your home. At Overson Pest Control, we don't just treat your yard and hope for the best. We identify the areas where scorpions are nesting and treat those areas directly, guaranteeing your scorpion problem is taken care of for good.
Don't let scorpions take over your home and threaten your family. Contact Overson Pest Control today for scorpion control you can count on.
Commercial Pest Control In Litchfield Park
There is no other way to put it. Pests can be a nightmare for businesses around Litchfield Park. A pest problem can drive away customers, ruin your company's reputation in the community, destroy products, and threaten the health of your customers and employees. Not only that, a surprise pest infestation can take your focus off the day-to-day operations of your business and force you to take care of it immediately.
The best way to protect your business is with a commercial pest control plan from Overson Pest Control. When you call us, we'll start by inspecting your property for signs of pests and conditions that may cause future pest problems. Based on the results, we'll develop a custom plan for your specific situation designed with the needs of your business and the standards of your industry in mind. Then we will schedule routine follow-up visits guaranteed to keep pests away, so you can run your business without worrying about the issues pests can cause.