Professional Pest Control For Maricopa, Arizona Property Owners
Protecting your Maricopa home or business from pests is not an easy task, especially when those pests are always looking for ways to invade your property. To defend your property against pests of all shapes and sizes, you need ongoing pest management services from Overson Pest Control. With several years of experience in the pest control industry and a commitment to helping home and business owners rid their properties of pests, we are the right choice for all of your pest control needs.
No matter what type of pests live in or around your Maricopa, AZ property, the professionals at Overson Pest Control can help. Reach out to us today to find out more about all of our commercial and residential pest control options.
Residential Pest Control In Maricopa, AZ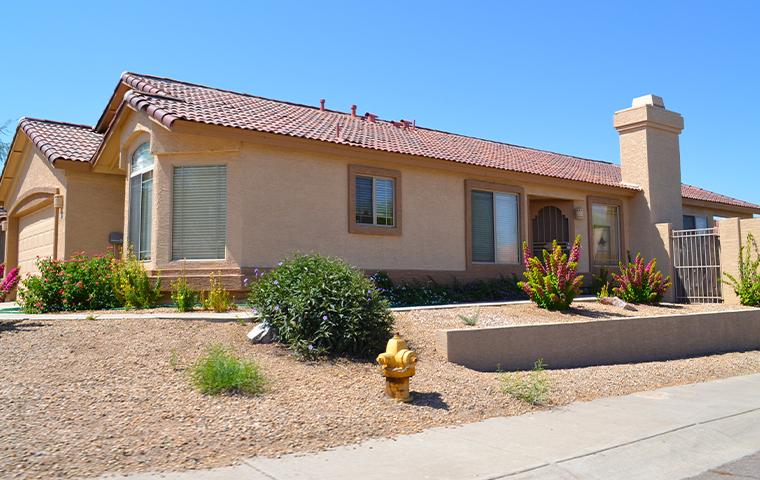 As a homeowner, the protection of your home and family are very important to you, and you'd do anything you can to protect them from harm. Unfortunately, when pests such as spiders, insects, and rodents invade your Maricopa home, they threaten both your property and the health of your family.
To ensure your residential property remains free of destructive and dangerous pests year-round, you need professional home pest control services from Overson Pest Control. We have the experience and commitment needed to protect your Maricopa home from the area's toughest pests. Our goal is to treat your current pest problems and ensure they don't persist in the future.
Don't wait for rodents, insects, and other common household pests to take over your property. Instead, give your home the complete protection it needs by partnering with Overson Pest Control today.
For Immediate Help, Text Us Today!
(480) 780-2436
When To Call The Pros To Handle Termite Control In Your Maricopa, AZ Home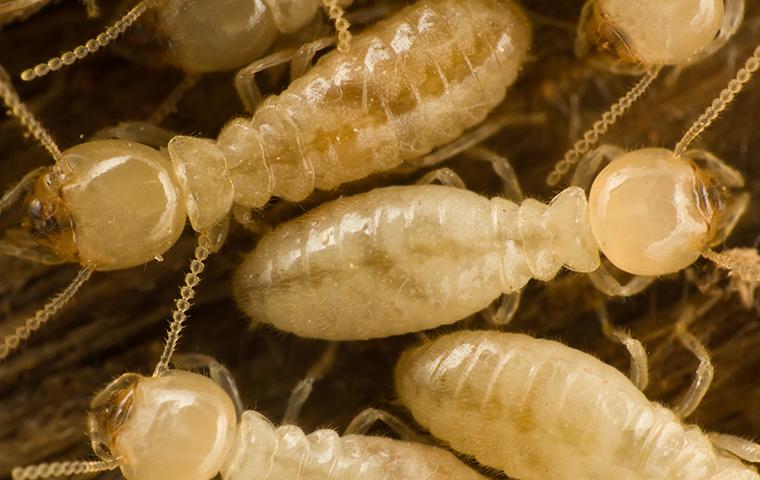 Here in Maricopa, the most common species of termites to cause problems in and around residential properties are desert subterranean termites. These tiny insects live in massive underground nests and are capable of infesting your home without your knowledge and causing damage that costs thousands of dollars to repair.
Subterranean termites have large colonies, with each colony containing thousands, or even hundreds of thousands, of individual termites.
When it comes to protecting your Maricopa home from termites and the damage they cause, you need professional termite control treatments from Overson Pest Control. We are ready to defend your home from termites by utilizing the most advanced termite treatments available.
At Overson Pest Control, we understand that the most effective way to eliminate termites is to treat the soil around the perimeter of your property. We work quickly to apply the treatments needed to eliminate your termite infestation at its source. Reach out to Overson Pest Control today to get started on your first treatment.
Do The Ticks In Maricopa, AZ Carry Lyme Disease?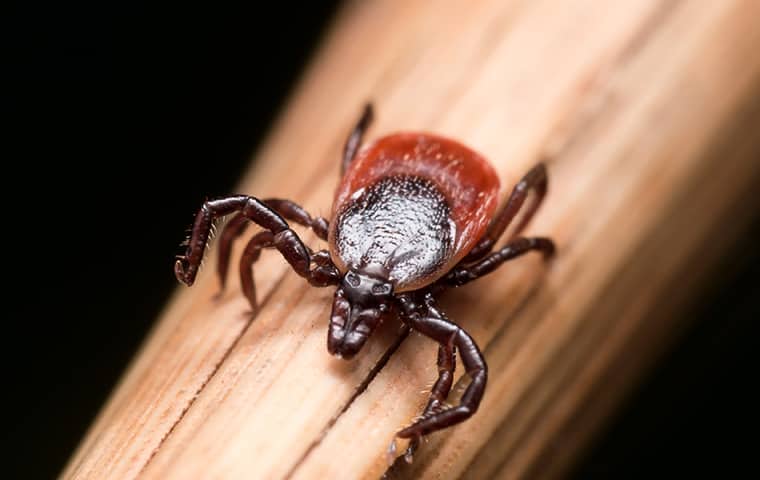 Ticks are frustrating pests to deal with around your Maricopa property. These tiny, reddish-brown to black pests belong to the same family as spiders and are known for feeding on human and animal blood. They are parasitic pests, meaning they require a host to survive.
Ticks bury their heads into the skin of their hosts and will feed for several days at a time, becoming engorged in the process. After becoming engorged, ticks will detach from the host, mate quickly, and lay eggs.
When it comes to dealing with ticks around your Maricopa property, the first thing many people are concerned about is the spread of disease. Ticks are responsible for spreading many different diseases, including Rocky Mountain spotted fever, tularemia, babesiosis, and Lyme disease. Thankfully, the ticks that spread Lyme disease aren't native to Arizona, which is why cases of Lyme disease are rare in our area.
To protect your family and pets from ticks, you need professional tick control services from Overson Pest Control to get rid of them. With our technicians by your side, you can rest assured that we will take care of your tick problems. Contact Overson Pest Control today to find out which of our pest control solutions is right for you.
Commercial Pest Control In Maricopa, AZ
The goal of every successful business owner is to provide an enjoyable experience for their customers. However, if pests invade your commercial facility, they can drive away your customers, ruin your reputation, and lead to a significant loss of revenue. The only way to keep your Maricopa business free of pests throughout every season is with a little help from the skilled technicians here at Overson Pest Control. We're ready to work with you to develop a comprehensive commercial pest control plan based on the needs and regulations of your business industry.
If you're ready to say goodbye to disease-spreading cockroaches and property-destroying rodents, we have you covered. Take the protection of your Maricopa, AZ business into your own hands by working with Overson Pest Control to implement a year-round commercial pest control plan.