Professional Pest Control For Mesa, Arizona Property Owners
Mesa is the third-largest city in Arizona and known for its dry, desert climate and stunning views of the Superstition Mountains. In order to keep your home free of the wide range of pests that also live in our area, the professionals at Overson Pest Control are proud to provide excellent pest control solutions. By relying on Integrated Pest Management and high-quality products, we protect home and business owners from the area's toughest pests.
With over 20 years of experience under our belt, we are the right choice for all of your pest control needs. If pests are getting in the way of your peace of mind, the professionals at Overson Pest Control can help. Give us a call today to get started on your first treatment!
Residential Pest Control In Mesa, AZ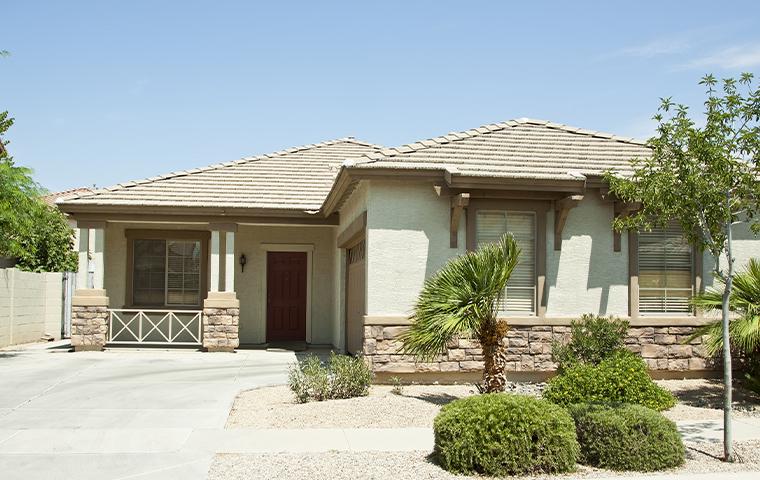 There's nothing worse than returning home after a stressful day only to discover a pest infestation on your property. Unfortunately, a wide variety of pests thrive in our area and are always searching for ways to invade your Mesa home. The best way to protect your home and family from pest problems is to work with the Overson Pest Control professionals to implement an ongoing residential pest control plan.
At Overson Pest Control, we work hard to provide excellent pest management services that will eliminate existing pest threats and prevent new ones from occurring. And, because we understand that every homeowner has unique pest control needs, we provide customized treatments.
If you're ready to experience life without the looming threat of pests, turn to the pest control experts at Overson Pest Control. We're ready to provide effective home pest control services in Mesa to protect your home year-round.
For Immediate Help, Text Us Today!
(480) 780-2436
Which Scorpion Control Method Works Best In Mesa, AZ?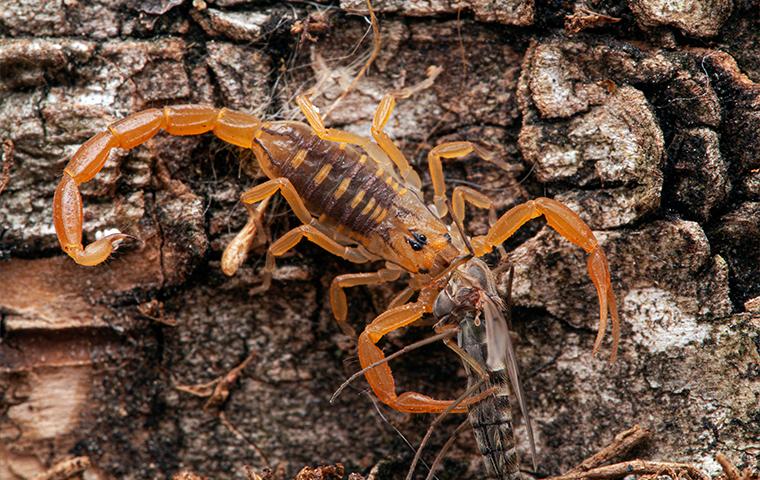 Scorpions are predatory arachnids belonging to the same family as spiders, ticks, and mites. They have eight legs and are easily recognized by their large pincers and long, segmented tail with a venomous stinger at the end.
Scorpions prefer to live in dry climates and often hide under rocks, logs, and other clutter during the day. Unfortunately, scorpions are dangerous pests that you don't want to find in or around your Mesa property.
The most effective way to control scorpions is by investing in professional scorpion control services from Overson Pest Control. We have the skill and experience needed to eliminate your scorpion problems in the safest, most effective way possible. With our technicians working the job, you can rest easy knowing that the protection of your property is in good hands.
Don't allow scorpions to invade your Mesa property and get in the way of your quality of life; instead, partner with the technicians at Overson Pest Control to relieve the ongoing pest control services you deserve.
What Mesa, AZ Residents Ought To Know About Stinging Insects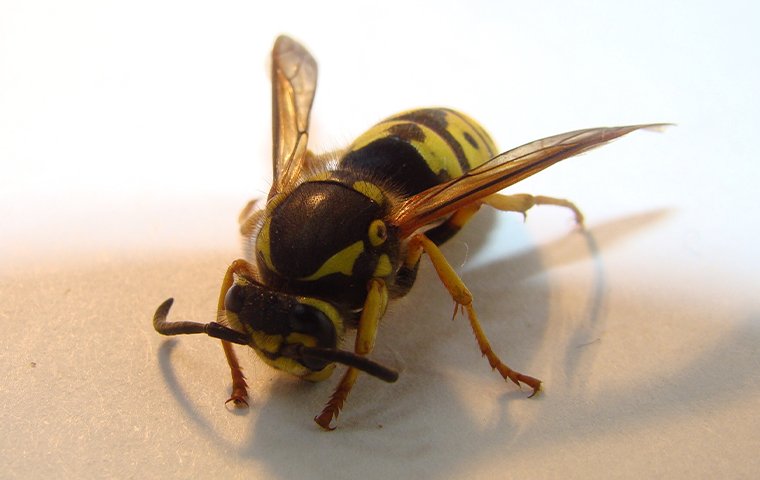 Stinging insects are common pests that have sharp stingers located at the end of their abdomens. The most common species of stinging insects in our area include bees, wasps, and hornets. When it comes to dealing with stinging insects around your Mesa property, here's what you should know:
Stinging insects are beneficial to the environment by pollinating plants and keeping certain nuisance insect populations under control.
Stinging insects build their nests in many different places, depending on their species. Some build their nests underground, while others build their nests up high in the trees.
There is a difference between bees and wasps. One of the most notable traits is that wasps tend to be more aggressive, while bees tend to be more even-tempered unless their nest is disturbed.
Some stinging insects, such as mud daubers, are solitary. Others, such as honeybees and yellow jackets, are social (meaning they live in a colony).
Stinging insects are dangerous pests. Some people have serious allergic reactions to stinging insect venom, which is life-threatening in some cases.
If stinging insects live around your Mesa home, it's important to reach out for professional help right away. At Overson Pest Control, we're proud to offer effective solutions for a variety of pest problems. Learn more about our stinging insect control services in Mesa by reaching out to us today.
Commercial Pest Control In Mesa, AZ
When pests such as rodents and spiders invade your Mesa commercial property, they put the health and safety of your customers at risk. Without the right protection, invading pests can drive away your customers, cause a significant loss of revenue, and even have your business shut down.
To defend your Mesa business against all kinds of common pests, you need professional pest management services from Overson Pest Control. We provide monthly and bi-monthly commercial pest control services, depending on the needs of your property. With our technicians by your side, you don't have to worry about pests damaging your property and threatening your reputation. Give your business the complete pest protection it needs by getting in touch with the professionals at Overson Pest Control today.