Professional Pest Control For New River, AZ Properties
New River, Arizona, is a happening place. Lying approximately 35 miles north of downtown Phoenix, Arizona, New River has been named the fastest-growing county in the United States for several years. With a strong real estate growth sector and a constant demand for expansion, New River has become a fast-paced, vibrant bedroom community for the greater Phoenix Metropolitan Area. Unfortunately, people aren't the only things that live in the area. Dangerous pests also love New River and are more than willing to share your home and business spaces if you let them. It's essential to locate local pest control services with your needs in mind.
Overson Pest Control has actively served New River, Arizona, since 2015 and has become the Maricopa County pest control team you need to handle your rodent and scorpion needs. Winners of the Angie's List Super Service Award, we are highly recognized for our outstanding customer support and service. Call now for a quote on local pest control services.
Home Pest Control In New River, AZ
With 299 days of sun and temperatures easily over a hundred degrees in the summer, New River pests will have no qualms choosing your home as a place to cool off. Pests don't play well with others, especially curious pets and children. Unfortunately, the greater Phoenix Metropolitan Area, including New River, is home to many dangerous animals, including the Bark Scorpion. Proper home pest control services are essential for peace of mind.
Overson Pest Control has extensive experience evicting these unwanted visitors from your home and keeping them out.
We specialize in:
Scorpion Control
Rodent Control
General Residential Pest Control
Please call or email us today to discover how we can keep these potentially dangerous pests out of your home. Our home pest control services are always available!
Answering New River's Most Frequently Asked Scorpion Questions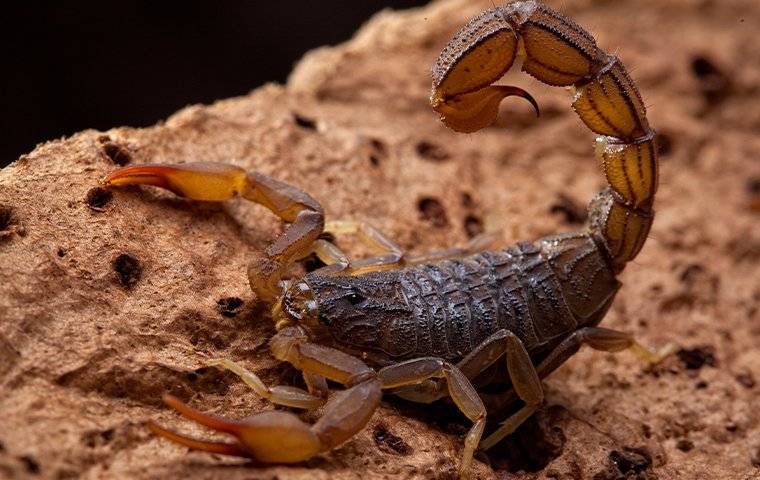 If you live or work in the Maricopa County area, you are probably concerned about scorpions.
Here are some tips to help minimize the risks of scorpions:
Keep them away: Use non-attracting outside lights as much as possible at night. Scorpions like darkness but will investigate your home or business if attracted by bright, white light. If the bulbs don't attract other pests, they generally won't attract scorpions.
Discourage them: Scorpions love to hide under things. Where you see clutter, they see opportunity. Keeping your home and business free of clutter is very helpful in keeping scorpions away from your property. Moisture and insects also attract scorpions. Appropriate management of insect food sources around homes and businesses removes a significant attraction for scorpions. Eliminating leaks around the house or business gives them even less reason to come around. With nothing to eat or drink around your property, scorpions will go shopping elsewhere.
Keep them out: Scorpions make their way indoors through gaps or openings in buildings. Routine inspections and sealing gaps/openings give them less opportunity to make their way inside. Make sure door and window seals/screens are in good condition. Repair or replace as necessary.
Scorpions and the threat of injury can leave many homeowners worried about the safety of their families and pets. Overson Pest Control understands these concerns and will work with you to identify potential pest problems. Then, we can also work with you to minimize the chance that pests will come around in the first place. Contact us to find out more about our scorpion control services.
Rodent Repellent Methods For New River, Arizona Homes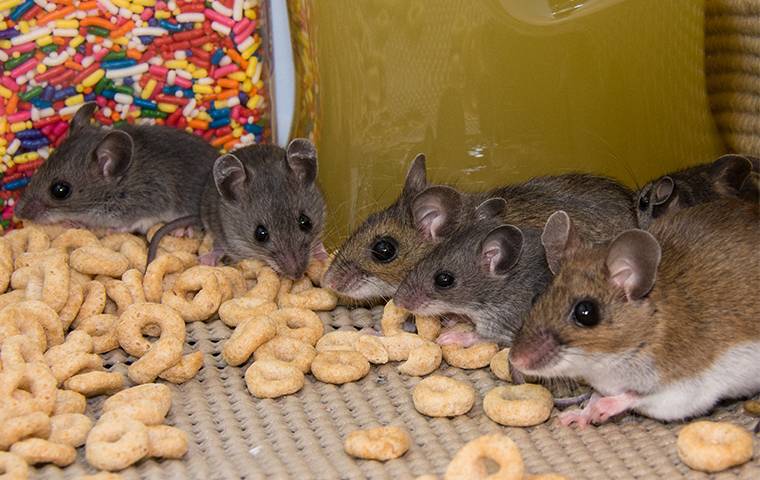 There are several effective things you can do to keep rodents away from your home or business.
Here's where to start:
Don't invite them in: Rodents will search the entire periphery of buildings looking for an easy way in. Holes, gaps, and openings are welcome signs for rodents.
Don't feed them: Once inside, rodents assess the environment. If food is readily available, they will be much more likely to decide to stay.
Don't give them places to hide: Rodents think clutter is lovely to hide in. Keeping clutter cleaned up can help clean up your rodent problem.
Don't give them a chance: Professional pest control services can help you maintain your home and keep your residence pest-free, giving you peace of mind. Don't go it alone. Let the professionals help you.
Overson Pest Control offers award-winning rodent control services to the greater Maricopa County area. We are exceptionally well versed in all types of pests and know how to efficiently and effectively control them. Call or email us today to discuss our treatment and maintenance packages so that you can enjoy a pest-free lifestyle.
Commercial Pest Control In New River, AZ
Businesses are booming in Maricopa County, Arizona. There is a great demand for good workers and efficient business operations. Everyone wants a safe, healthy workplace, and businesses want to remain competitive and productive. Pests can get squarely in the way of all of these desires. These creatures unsettle employees, clients, and customers, and they carry the genuine threat of physical pain and injury.
Once pests take up residence in a business, they destroy it immediately. They chew wires, damage equipment, and products, and bring diseases into contact with people. They can shut down production and force expensive and untimely repairs. The longer they are in your business, the more they multiply.
Rely on Overson Pest Control to take the sting out of scorpions and the bite out of rodents. Our certified and trained commercial pest control specialists know exactly how to eliminate scorpion and rodent infestations. Just as important, Overson Pest Control knows how to keep pests away, so that you can focus on running your business instead of running away from scorpions and rodents. Call us today or chat with us online to discover how our structured commercial pest control can keep your business safe and effective.