Professional Pest Control For Peoria, Arizona Properties
Established in 1886, Peoria, AZ, is a modern, growing city located just 30 minutes northwest of downtown Phoenix. Living here provides us access to the natural beauty of the Sonoran Desert, and there really couldn't be a more beautiful place to call home. However, pests also like to call Peoria home, and that exposes our households and businesses to the reality of pest infestation. The best, most effective way to deal with pest activity is to reach out to a team of pest professionals.

Here at Overson Pest Control, we are proud to provide complete pest control solutions that Peoria property owners can depend on. Since 2015, our family-owned and operated company has been servicing homes and businesses throughout the greater Phoenix area. We use industry-leading pest management practices, and top brand products to bring our clients fast, effective, and accurate services they can trust. Call us today to get your free, no obligation quote.
Home Pest Control In Peoria, AZ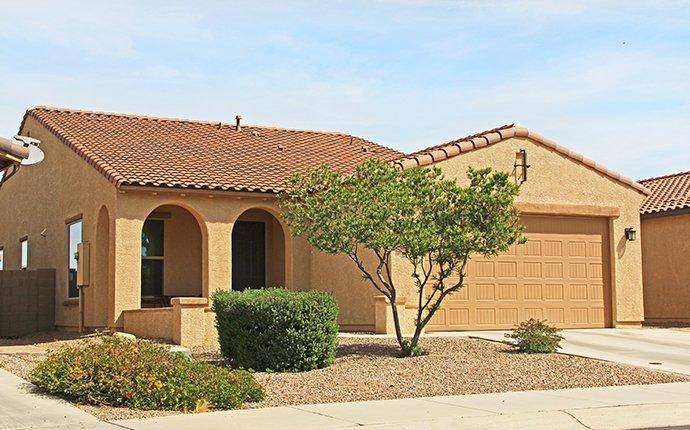 In order to guard your home from household pest infestation, reach out to Overson Pest Control today. Our team offers complete residential pest control solutions that Peoria homeowners can rely on all year long. All of our home pest control plans are customized to meet your needs, and we determine the appropriate treatment strategies to tackle your household infestation. Some of our services include:
Exterior treatments.
Odorless interior treatments as needed.
De-webbing and baiting for ants.
Our plans start as low as $34.50 per month, and our next-day services promise prompt solutions that you can depend on. We also offer a full refund, and free re-service if we can't get rid of the problem. Get in touch with us today to learn more about our Peoria, AZ home pest control services.
For Immediate Help, Text Us Today!
(480) 780-2436
What Is The Best Termite Control Solution In Peoria, AZ?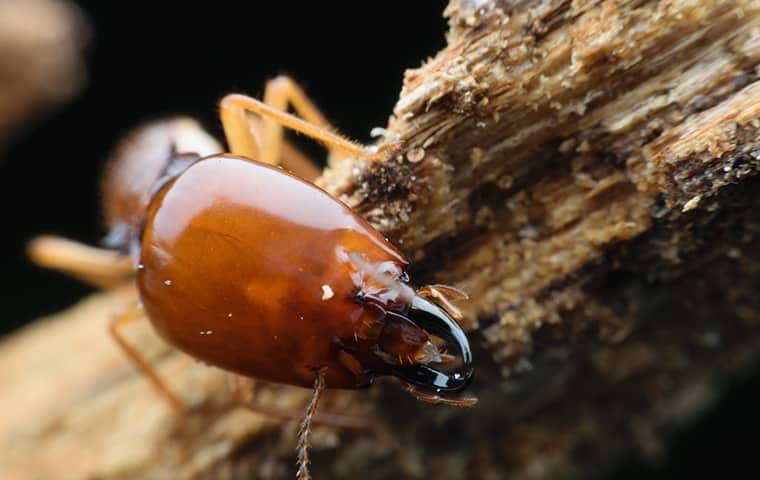 When it comes to avoiding termite damage around your Peoria property, being diligent in your prevention efforts can go a long way. It's best to get ahead of the problem, and take the proper precautionary measures to protect your home and/or business from infestation in the first place. If you want to avoid termite activity, and protect your property from termite damage, consider the following:
Moisture reduction throughout the property.

Placement of wood away from outside perimeter, and elimination of wood-to-soil contact.

Removal of rotting, moisture-damaged wood throughout the property.

Thorough inspection of wooden items coming onto your property.

Use of loose mortar and weather stripping around windows and doors.
For complete termite solutions that you can rely on, contact the team at Overson Pest Control. We're here to determine the scope of the infestation, and come up with the right treatment to effectively eliminate all termite activity from your property. Call us today to discuss your termite control needs.
Here's Why The Scorpions In Peoria Are So Dangerous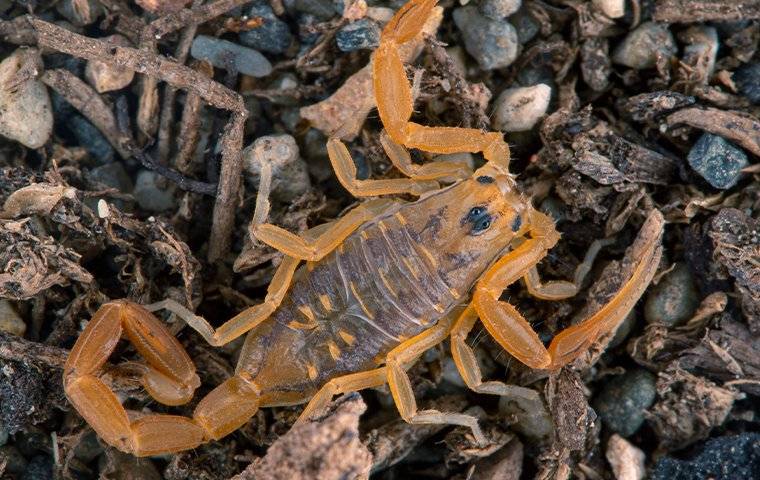 Scorpions are dangerous, year-round pests that all Peoria property owners should be wary of. These nocturnal intruders enter your structure through windows, doors, cracks, crevices, and pipes. Poor outside conditions like extreme heat and rain make them seek shelter in cool, dry, dark places.

These harmful pests have a curved tale with their infamous stinger on the end of it. They do bite, and while most of them aren't venomous, scorpion bites are still a real threat. Their bites are pretty painful, and they can cause serious reactions in those with allergies. If you are stung by a scorpion, it's crucial to call for medical attention right away.

Scorpions can be found hiding in the garbage, under floorboards, piles of leaves, firewood, overturned buckets, electrical boxes, old tires, and even your shoes! The most effective way to protect your property from scorpions is with professional pest control solutions. Call Overson Pest Control today to hear more about our scorpion control and prevention services, and how we can help you.
Commercial Pest Control In Peoria, AZ
Owning a business in Peoria is a lot of work, but things get exponentially more difficult when pest activity enters the picture. Commercial pest infestation poses a huge threat to your property, your reputation, and most importantly, the health and safety of your employees and customers. As a business owner, it's your responsibility to secure the proper protection for your facility, and everyone inside of it. That's why your best bet is to rely on a team of experienced pest professionals.

Our commercial pest solutions provide year-round pest coverage to a broad range of facilities. Some of the businesses we work with include apartment complexes, bars and restaurants, industrial buildings, office buildings, shopping malls, and warehouses. In addition to our general commercial pest control services, we offer specialty services for termite treatments and scorpion elimination. We are proud members of the Arizona Department of Agriculture, and we work hard to bring our customers the very best pest solutions in the area. When you go with Overson Pest Control, you go with a name you can trust. Reach out to us today to discuss your commercial pest control needs; we're here to help.