How To Tell If Your Phoenix Property Has A Termite Problem
Termites are some of the most troublesome pests for your home or business. These pests eat wood, causing significant damage to a structure over time. The most common types of termites in Phoenix are dampwood, drywood, and subterranean termites. Some of the common indications of their presence include:
Termite swarmers in your building.
Shed termite wings on the floor or surfaces.
Small piles of sawdust-like material.
Small round holes or soft spots in the wood.
Mud tubes on the building's exterior.
Bubbling or uneven paint.
While these pests don't typically pose a danger to people, they can cause significant damage to a structure over time. The earlier you recognize an infestation and resolve the problem, the less damage you'll suffer. Keeping an eye out for these signs will allow you to avoid the dangers caused by termites.
When termites get onto your property, you need professional help to get rid of them. Our pest management professionals provide state-of-the-art termite treatments before they can cause significant damage. We'll also ensure they don't return, keeping your home or business safe.
Phoenix's Step-By-Step Guide To Effective Cockroach Control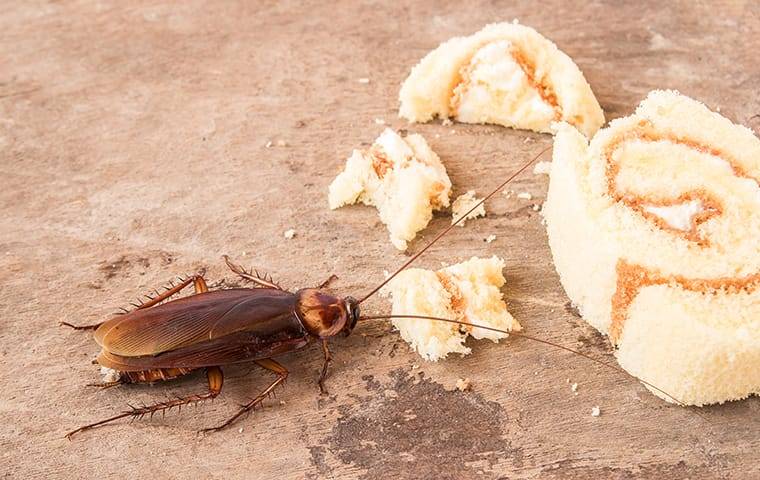 A cockroach infestation is a health hazard when they get into your home or office. They carry pathogens on their legs and spread illnesses when they crawl across surfaces. Some preventative steps to avoid these potentially dangerous insects include the following:
Seal cracks or holes in your building's exterior.
Insert mesh screens over drains and vents.
Replace damaged screens on doors and windows.
Clean up spills.
Place airtight lids on garbage cans.
Inspect boxes and other outside items before bringing them inside.
Clean outdoor eating areas and remove food debris.
While these cockroach control tips will help keep these pests out of your building, they still might find a way inside. When cockroaches invade your home or business, Overson Pest Control can help. Our expert pest management professionals will discover where these pests are hiding and get rid of them. Call us today for quality cockroach protection.
Overson Pest Control is a family-owned and operated business. We have been serving the greater Phoenix area since 2015. Call us today for a free over-the-phone quote, and we'll get started.