Professional Pest Control For Queen Creek, Arizona Property Owners
Queen Creek is a suburb of Phoenix, located in the Maricopa and Pinal Counties. Despite the many reasons why residents enjoy living in the area, our semi-arid climate provides the perfect conditions for a variety of pests to thrive. One of the best things you can do to protect your Queen Creek property from pests is to implement an ongoing pest control plan from Overson Pest Control. We have a deep understanding of the area's toughest pests and how to keep them out of your home or business.
Because we're confident about our services, we provide a money-back guarantee. If pests return between regularly scheduled visits, so will we, at no additional charge. Get in touch with the professionals here at Overson Pest Control today to learn more about our commercial and residential pest control options.
Residential Pest Control In Queen Creek, AZ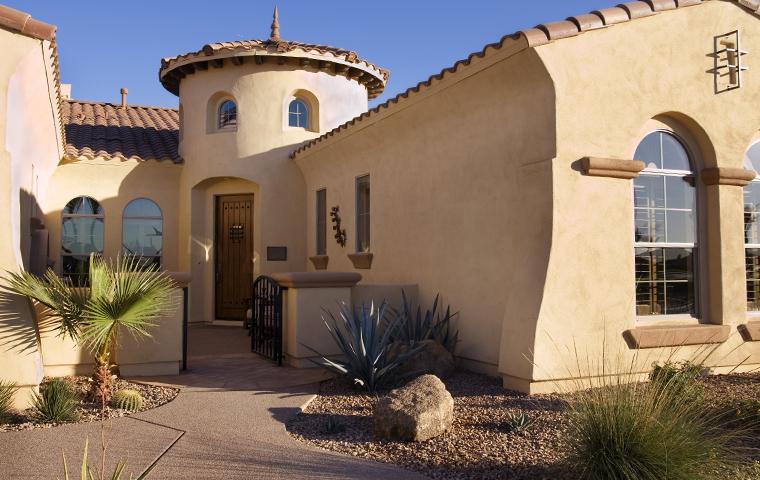 Pests are more than a simple nuisance when they take over your residential property. They're a threat to both your home and family. When it comes to keeping your Queen Creek home pest-free, you can't go wrong with the professionals from Overson Pest Control by your side.
As a family-owned and operated pest control company, we understand the importance of keeping your home and family out of harm's way. Our residential pest control process will eliminate your current pest problems and prevent new ones from occurring in the future.
We provide customized residential pest control services in Queen Creek to meet the needs of your home, budget, and family. Reach out to the technicians here at Overson Pest Control today to find out more about our residential pest control process.
For Immediate Help, Text Us Today!
(480) 780-2436
What Is The Best Way To Control Scorpions In Queen Creek, AZ?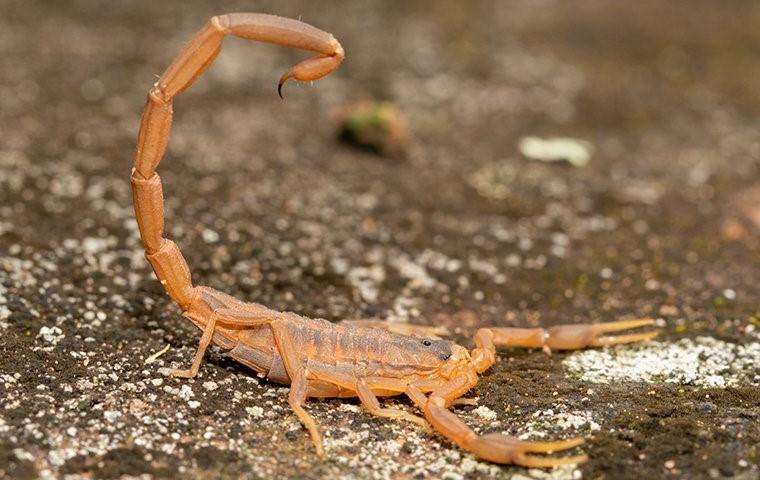 Arizona is home to several different species of scorpions. Our area's most common species include Arizona bark scorpions, striped-tail scorpions, yellow ground scorpions, and giant hairy scorpions. These desert-dwelling pests are easily identified by their large, grasping pincers and long, segmented tails that end in a sharp stinger.
Although all scorpions have venomous stings to paralyze their prey, only some species of scorpions pose health risks to humans. Scorpions are nocturnal pests that typically hide under rocks, logs, and other debris during the day. Once night arrives, scorpions emerge from their hiding places to hunt down their prey.
Unfortunately, some scorpions, such as Arizona bark scorpions, are a threat to your health and safety. The best way to control scorpions on your Queen Creek property is with a little help from the skilled pest technicians here at Overson Pest Control. We have experience removing all kinds of pests from Queen Creek properties, including scorpions.
If you believe scorpions are living in or around your home, don't hesitate to contact Overson Pest Control today. We'll work with you to find the right solution for your scorpion control needs.
Four Ways To Protect Your Cats From Fleas And Ticks In Queen Creek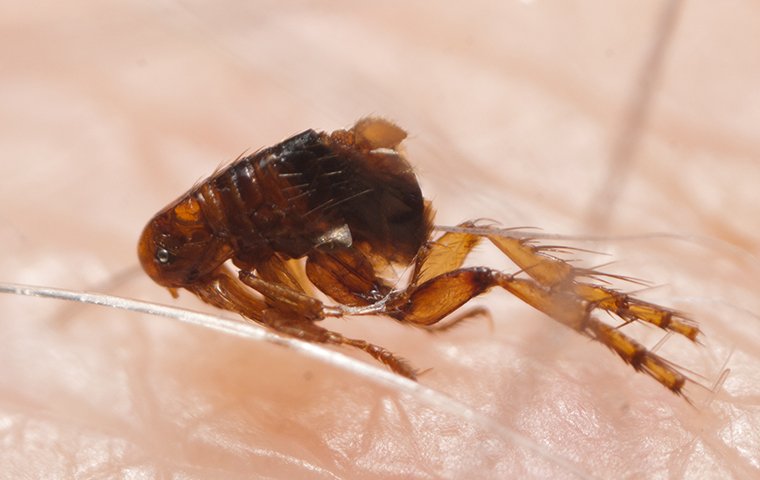 Fleas and ticks are a common problem for cat owners. These tiny, parasitic pests require a host to survive and are capable of causing serious problems for you and your pets. Not only can these irritating parasites spread dangerous diseases, but they can also make your cats uncomfortable. Flea and tick infestations can lead to skin irritation, excessive scratching, and even infection.
To protect your cats and other pets from fleas and ticks, implement the following prevention methods:
Equip your pets with high-quality flea and tick collars.
Always inspect your pet's fur for fleas and ticks after spending time outdoors.
Clear brush piles away from your property, keep your lawn trimmed short, and cut thick foliage away from your exterior walls.
Brush and bathe your pets regularly to ensure they don't bring fleas into your home.
Although prevention tips are helpful, the best way to protect your cats from fleas and ticks is with professional flea and tick control from Overson Pest Control. Reach out to us today to get started on your first treatment.
Commercial Pest Control In Queen Creek, AZ
The success of your Queen Creek business depends on the satisfaction of your customers, but if pests are allowed to live in or around your business, your customers won't be satisfied. Not only are pests destructive, but they can also spread a variety of harmful bacteria, pathogens, and parasites. Protect your customers, property, and reputation from pests by partnering with the experienced commercial pest management professionals at Overson Pest Control.
We have the skill and commitment needed to ensure your Queen Creek business remains free of pests throughout the year. If you're ready to say goodbye to destructive and dangerous pests, give us a call at Overson Pest Control today. We'll work with you to develop the perfect treatment plan for your commercial pest problems.