Professional Pest Control For Scottsdale, Arizona Property Owners
Scottsdale is a desert city located just east of Phoenix and is known for its beautiful spa resorts and golf courses. Although many residents are proud to call this area home, a wide range of pests also live in our area and have no problem getting into your home or business. Protect your Scottsdale home or business from pests of all shapes and sizes by working with the professionals here at Overson Pest Control. By utilizing the most effective products and prevention strategies available, we ensure your Scottsdale property remains free of pests throughout the year.
At Overson Pest Control, customer satisfaction is our top priority. No matter what pest problems you're facing, you can count on our licensed pest management professionals to provide an excellent solution. If you're ready to experience a life free of pest problems, Overson Pest Control has you covered! Contact us today for more details about all of our pest control plans and treatment options.
Residential Pest Control In Scottsdale, AZ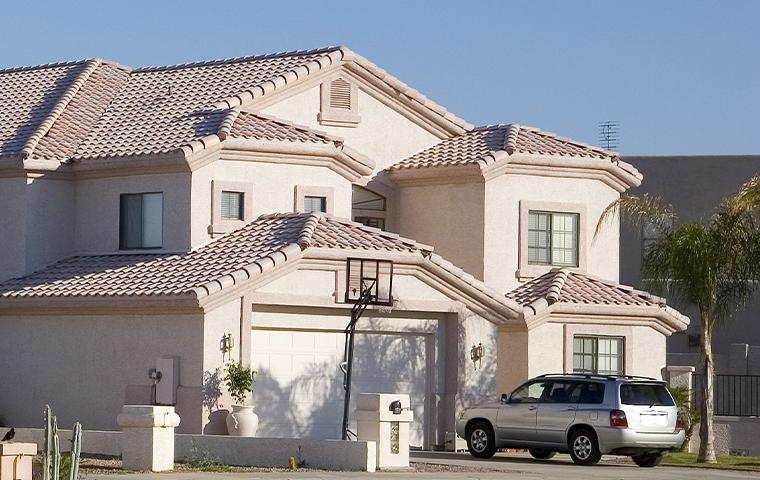 Invading pests threaten your way of life. Rodents, insects, spiders, and many other pests are capable of causing serious problems when they invade your Scottdale home. To keep your residential property protected from the area's toughest pests, you need professional home pest control services from Overson Pest Control. We believe in providing high-quality pest control solutions that eliminate your residential pest problems once and for all.
At Overson Pest Control, we understand that no two properties are the same, which is why we utilize an Integrated Pest Management (IPM) approach to pest control. We use a variety of effective methods designed specifically for your property and pest situation. Get in touch with Overson Pest Control today to learn more about all of our residential pest control plans.
For Immediate Help, Text Us Today!
(480) 780-2436
Why Pro Termite Control Is The Best Choice For Scottsdale Homeowners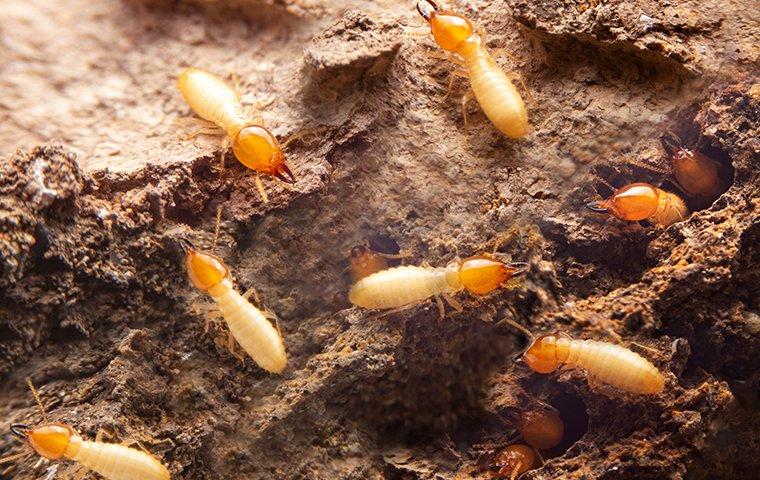 Termites are more than a nuisance when they invade your Scottsdale home. Although one termite might look too small to be much of a threat, when a whole colony of termites works together, they can cause extensive damage to the structure of your residential property.
Termites are the most destructive wood-destroying pests found throughout the United States. Left undetected, termites can inflict thousands of dollars in damages to your home.
When it comes to protecting your Scottsdale home from termites, your best option is professional termite control services from Overson Pest Control. Our skilled pest management professionals are committed to solving your termite problems at their source.
By relying on effective termite treatments, we eliminate your current termite infestation and prevent it from returning. Give a call to Overson Pest Control today for more information about our excellent termite control and prevention services.
Four Ways To Keep Rodents Out Of Scottsdale, AZ Businesses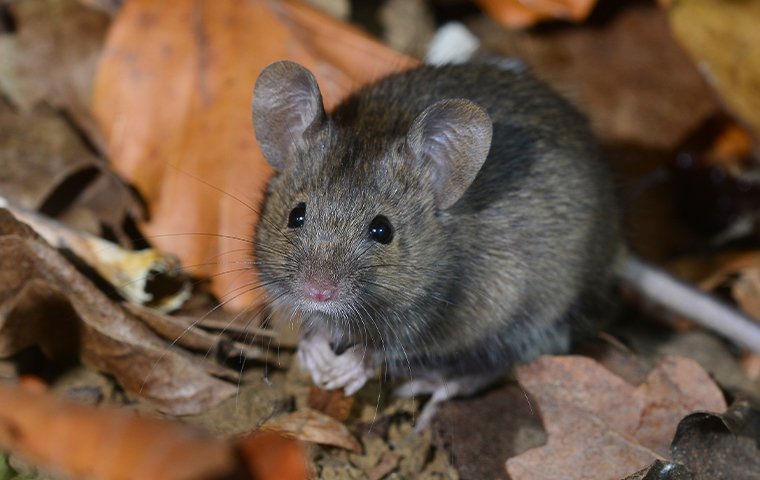 Rodent infestations are a major cause of concern for Scottsdale business owners. Not only can rodents damage your property with their constant chewing, they can also spread harmful diseases to your customers. In order to avoid dealing with the problems rodents cause, it's important to take steps to keep them away from your Scottsdale business.
Implement the following rodent prevention tips to avoid attracting rodents to your commercial property:
Minimize points of entry. Inspect your exterior walls and foundation for cracks, sealing any you find with caulk or steel wool.
Eliminate easily accessible food sources. Pick up uneaten pet food, store leftover food items in the refrigerator, keep your garbage cans sealed, and clean your kitchen regularly.
Reduce sources of excess on your property by clearing debris from your gutters and repairing leaking pipes.
Remove hiding places. Keep your lawn free of lawn equipment, organize your storage space, and pick up clutter to eliminate areas where rodents can hide.
At Overson Pest Control, we're committed to protecting people and properties from all kinds of pests, including rodents. With our technicians by your side, you can rest assured that your Scottsdale business will remain free of rodents year-round. Contact Overson Pest Control today for more information about our Scottsdale, AZ rodent control services.
Commercial Pest Control In Scottsdale, AZ
As a business owner, your goal is to keep your customers satisfied by providing outstanding products and services. Unfortunately, when pests invade your commercial facility, they can drive away your loyal customers and affect your bottom line. To protect your Scottsdale business from pests, you need professional commercial pest control services from Overson Pest Control. We provide monthly and bi-monthly commercial service options, depending on your needs.
Because we understand that every business is different, we customize our plans to fit your specific property and pest situation. Don't allow pests to infest your commercial property and threaten your reputation. Instead, partner with the skilled professionals here at Overson Pest Control for commercial pest control that keeps your business pest-free throughout every season.