Professional Pest Control For Sun City, AZ Properties
Surrounded by the Agua Fria River and New River, Sun City could almost seem like a mirage in the middle of the desert. This community offers residents a little bit of everything, with golf courses, quaint neighborhoods, lots of restaurants, and easy access to the center of Phoenix. Conditions here range from comfortably warm for most of the year to almost unbearably hot in the summer, all with very little humidity or rainfall. While this means a lot of time spent outside, it also means that there is constantly a reason for pests to invade either your home or business.
With professional assistance from Overson Pest Control, you can say no to pests. Since our inception in 2015, we've been focused on putting the customer first, which to us means a 100% satisfaction guarantee, using the highest quality products, offering free quotes, and providing next-day services when possible. To receive your free quote and learn more about our services, contact us today.
Home Pest Control In Sun City, AZ
Your Sun City home is your favorite place to be but unfortunately, it's also very susceptible to pest infestations no matter the season. And handling these pest problems can be aggravating. That's why at Overson Pest Control, we look to make the process of handing pests stress-free. When you contact our team, we provide each potential customer with a free quote and then give a thorough inspection of your entire property so that we can assess for potential pest activity or entry points and hotspots. From there, we de-web, apply exterior treatments, set bait stations for ants, and use odorless interior treatments if necessary. And to ensure that your home stays pest-free, we'll set a maintenance schedule that fits your goals and budget. With our 100% satisfaction guarantee, if any treated pests return between regularly scheduled visits, we'll re-treat your home for free. In addition to our general pest control offerings, we also treat termites and scorpions, so that you can truly live pest-free. Contact us today to learn more about how we can help keep your home free from pests.
What Not To Do About Termites On Your Sun City Property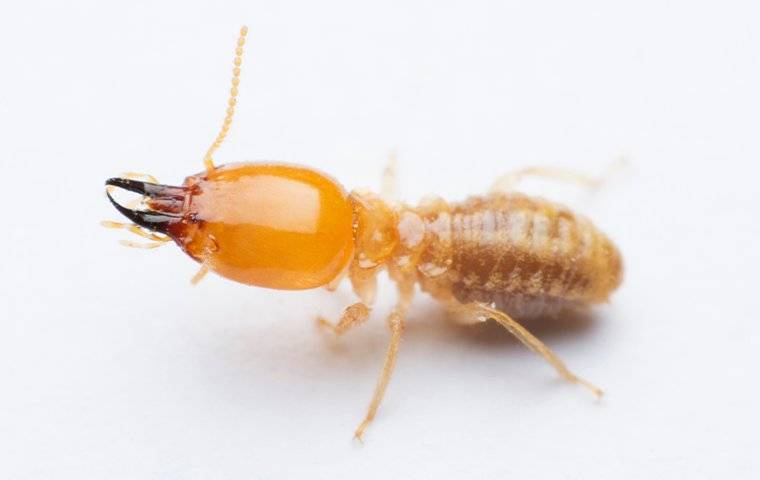 Termites can mean big problems for Sun City property owners. Each year, they negatively impact approximately 600,000 American homeowners, costing them around five billion dollars in damage. Here are the things that you should not do when it comes to termites:
Allow hedge trimmings, tree branches, and leaf piles to build up on your property.

Keep mulch within four inches of your home.

Let water damage continue to grow.

Ignore the signs of termite damage.

Avoid calling a professional.
Whether you're looking to prevent termites or need help rectifying an issue with them on your property, the best thing you can do is contact the professionals at Overson Pest Control. Our team offers property owners inspections, treatments, and monitoring services to help you protect one of your biggest assets. To learn more information on our services, contact us today.
How Are Spiders Getting In My Home In Sun City?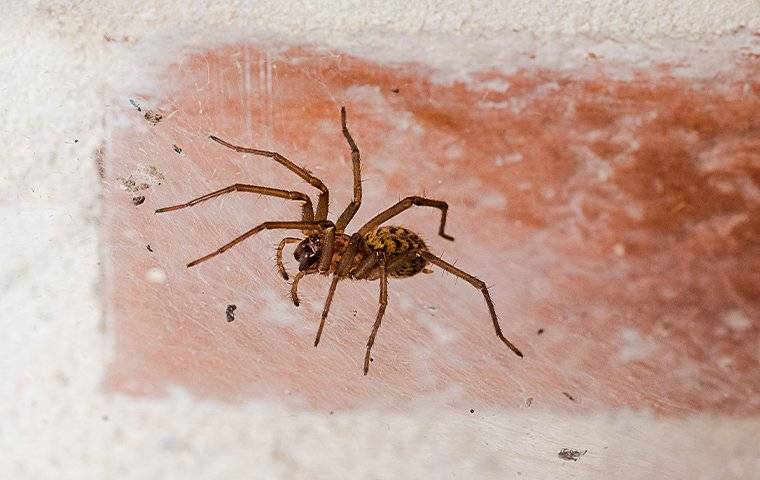 Spiders are a very common occurrence in Sun City homes given their daily needs. Depending on the species of spider, they may be in search of different qualities that your home can offer. Some spiders will seek entry to your home when conditions outside are too warm and dry, while others enter homes when things get too cool. But one commonality is that spiders are all looking for food, which comes in the form of other pests. Some of the pests that spiders eat include cockroaches, flies, mosquitoes, gnats, and even other spiders. Spiders make their way inside your home in some of the following ways:
Gaps around doors and windows

Unfilled holes and cracks in your home's foundation

Spots around exterior pipes, plumbing, and cables

Crawling through air vents

Being brought into your home through infested packaging and boxes
Don't let spiders take over your Sun City home. With professional assistance from Overson Pest Control, you can enjoy your home free from spiders and the pests they eat. Contact us today to learn more!
Commercial Pest Control In Sun City, AZ
Whether you own a restaurant, golf course, or retail shop, you can't afford to have pest problems. They are costly all around, dangerous to your people's health, and can cause significant property damage. That's why at Overson Pest Control, we look to provide local businesses with the highest level of pest control around. We always begin by scrupulously inspecting your property, looking for entry points, current activity, and conducive conditions. Then we create a customized treatment plan that is suited to the specific needs of your industry and property. And with regular maintenance, we'll be able to ensure that your business remains pest-free. If your needs are beyond general pest control, we also provide pest control services for termites, scorpions, stinging insects, and rodents. Regardless of what your needs are, they will always be backed by our 100% satisfaction guarantee so you can rest assured that pests will no longer be a problem. To learn more about our services and protect your business from pests, contact us today.