Professional Pest Control For Sun City West, AZ Properties
Located on the far reaches of the greater Phoenix area, the community of Sun City West is a desert escape. This beautifully designed development has walkable, tree-lined streets, numerous golf courses and parks, as well as access to other amenities that don't interrupt that peaceful pace of daily life. Pest problems still happen in paradise, and at Overson Pest Control, we're here to help.
Our Maricopa County pest control company was founded on putting the customer's needs first, which is why we provide flexible scheduling, a 100% satisfaction guarantee, and the safest services around. For nearly a decade we've been working with local homeowners and businesses to find the pest control solutions that are right for them, which is a value that we uphold to this day. For more information on the benefits of professional pest control, contact us today.
Residential Pest Control In Sun City West
When you live in Sun City West, your home is your haven and there's no room for pests. Overson Pest Control provides homeowners with the most thorough pest control available. Our expert technicians begin by providing a detailed inspection of your entire home. From there, we use top-grade products around the interior and exterior of your home, removing nests and cobwebs as well. With regular follow-ups, we're able to keep your home pest-free; we even guarantee it. In addition to our general offerings, we provide homeowners with termite, scorpion, and rodent control. To learn more about residential pest control, contact us today.
How Dangerous Are The Termites In Sun City West?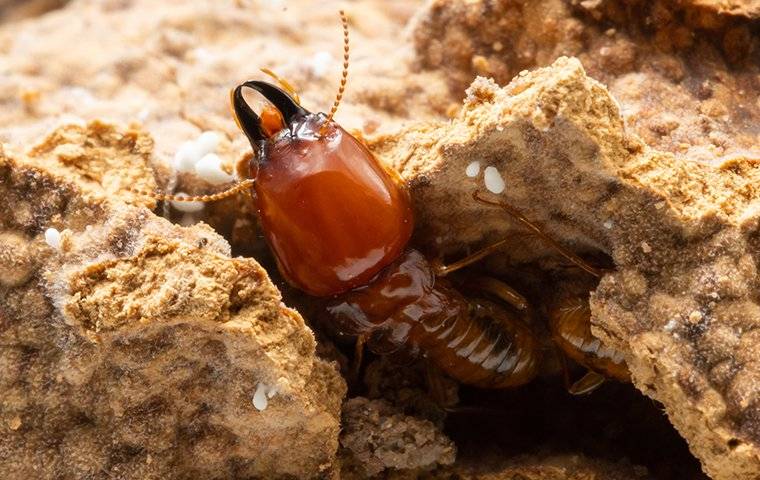 Though most property owners in Sun City West may never actually see a termite, they are one of the most harmful pests that could inflict damage on a property. The health risks that come with termites are fairly inconsequential, amounting to mostly allergies and asthma attacks. That said, the structural damage that termites cause is where the real danger lies. Each year, termites attack approximately 600,000 homes across the country, with damages totaling five billion dollars. Termite damage can vary from home to home, but it often entails hollow walls, doors and windows that don't close properly, bubbling wallpaper and paint, shredded wood, and in the most significant cases, foundations that collapse.
At Overson Pest Control, we are here to help property owners through this stressful time with comprehensive termite control. Our process begins with a meticulous property inspection in order to determine the extent of damage and confirm the presence of termites rather than other wood-destroying insects. From there, we use a combination of treatments, from soil applications to interior and exterior treatments. With ongoing maintenance, we'll be able to make sure that termites are no longer an issue. To learn more about these services, contact us today.
All The Ways You Attract Mosquitoes Around Sun City West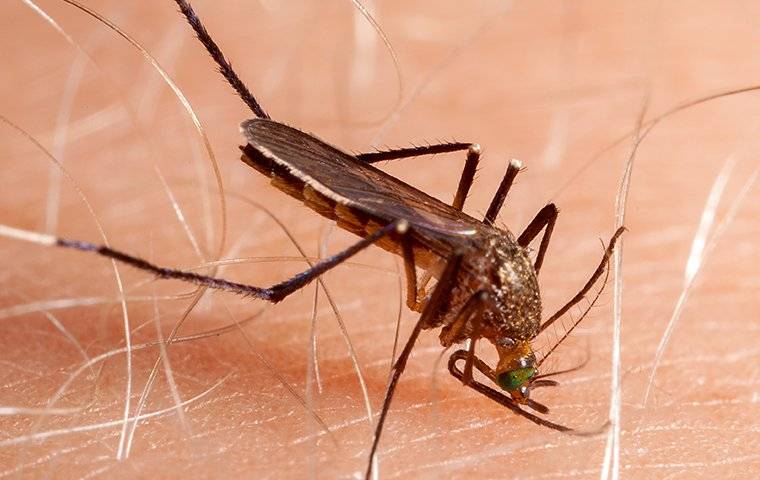 Mosquitoes are pests that can easily ruin an outdoor gathering on your Sun City West property. The female is searching for the human blood that she requires in order to reproduce and all mosquitoes are looking for somewhere cool and moist to take up shelter. Here are all of the ways that you could be attracting them:
Having overgrown trees and shrubs that produce areas with excess shade

The presence of standing water in places like birdbaths and kiddie pools

Sweating a lot

Consuming alcohol

Wearing dark-colored clothing

Spending time outside during dusk and dawn

The type of blood you have

Whether or not you're pregnant

Having a party
Unfortunately, genetics play a role of up to 85% in the variability in whether or not you will attract mosquitoes, and the amount of pruning that a backyard would need to deter them is hardly achievable by the average homeowner. At Overson Pest Control, we specialize in bringing homeowners seasonal mosquito control that provides full coverage from these pests. To learn more about our offerings, contact us today.
Commercial Pest Control In Sun City West
At Overson Pest Control, we're focused on providing businesses with high-quality pest control that works day and night. With years of industry experience, we know that no two businesses are alike and they shouldn't be treated that way. When we partner with you for commercial pest control, we listen to your needs every step of the way, from your first inspection through developing a treatment plan and setting a maintenance schedule. Whether you run a warehouse, office building, restaurant, or golf course, we can customize a program for your needs. To learn more about keeping your business pest-free, contact us today.