Pest Control In Sun Lakes, AZ
Sun Lakes, Arizona, is a census-designated place and home to nearly 14,000 residents. With five active neighborhoods, Maricopa County pest control needs have started to rise along with the population in Sun Lakes. However, no matter what type of pest might invade, Overson Pest Control is ready to assist with our superior pest control services.
Residential Pest Control In Sun Lakes
Finding that pests have invaded your home is a frustrating and sometimes even embarrassing experience. At Overson Pest Control, we specialize in providing high-quality, compassionate yet professional residential pest control services to all Sun Lakes homeowners. Our treatment plan always follows a proven formula:
We start by providing a free estimate for our residential pest control services. No onsite inspection is needed.
Next, we execute a treatment plan designed to fit your specific needs.
Lastly, we perform follow-up visits to ensure you stay pest-free. We offer unlimited re-services, and if we cannot rid you of your infestation, we refund the payment of our last service.
At Overson Pest Control, our mission is to help keep Maricopa County safe and healthy, and a healthy community always starts with a healthy home. Don't let the pests expose you and your family to illnesses or embarrass you. Give us a call for help today!
Why Sun Lakes Homeowners Need Termite Protection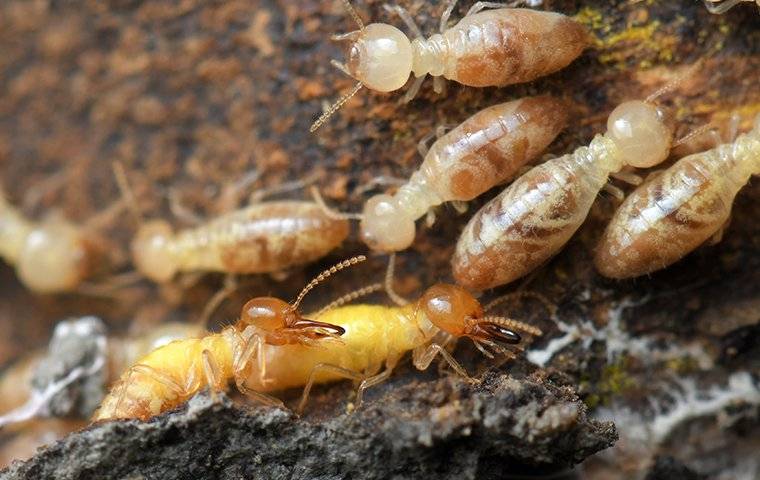 Termites can compromise the structural integrity of your home without you even noticing. These tiny pests may not be harmful to humans, but they wreak incredible damage. At Overson Pest Control, our expert technicians can spot even the slightest signs of termites and implement a treatment that will save you thousands of dollars in repair costs. Below are some quick tips to help prevent termites from getting into the boards of your home:
Clean up your yard: A termite infestation usually starts with termites setting up shop in the organic debris in your yard, such as logs and stumps. Clear these out regularly to keep termites from coming near your yard.
Remove wooden structures away from home: If there are other wooden structures around your house, try moving them further away.
Paint your porches and railings: If your porches or railings are made of wood, try painting them to help deter termites from chewing through, as they usually will graduate to your house afterward.
Technicians from Overson Pest Control will help you pinpoint how you can prevent these pests from destroying your home. Additionally, they can see all the many signs of termites no matter where they are. Contact us if you are worried about your home.
Everything You Need To Know To Keep Spiders Out Of Your Sun Lakes Home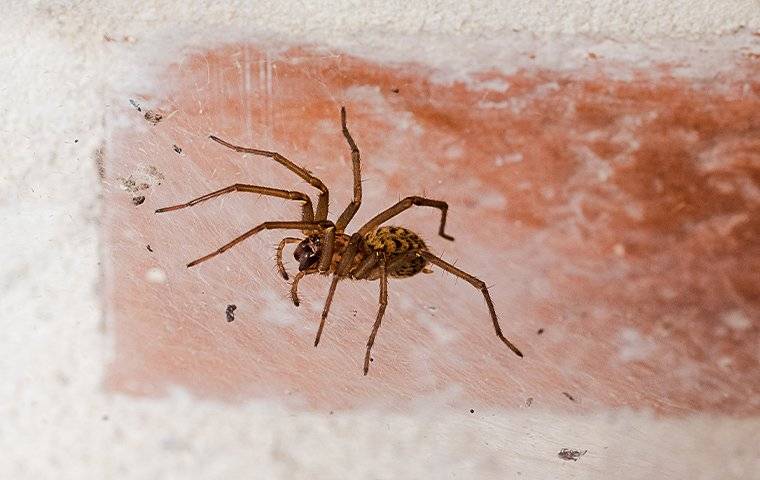 Whether they're dangerous spiders or common house spiders, no one wants these pests in their Sun Lakes home. Below are some tips to keep the spiders from setting up shop in your home:
Fill up holes: Go around your house and seal up any holes you find because this is mainly how both dangerous and common house spiders get inside.
Organize clutter: Most spiders are looking for a safe place to hide, so your attics and garages are especially appealing. Reduce this appeal by organizing your boxes and other stuff.
Treat other insect infestations: If spiders are invading your home, it's likely you are already dealing with a different type of insect infestation. Because spiders are looking for easy meals, a home filled with other insects will draw them to your property.
Vacuum regularly: Don't forget to vacuum in the corners, and even lift the wand onto the ceiling and above bookshelves to take out webs and possible spiders.
Remove vegetation in your yard: If you have plants close to your home, consider removing them to make it harder for spiders to get inside.
It can be challenging to know exactly how the spiders are creeping into your home. Call an Overson Pest Control professional to help you secure your home today!
Commercial Pest Control In Sun Lakes
In this day and age, all it takes for your business's reputation to plummet is an online post about your establishment having pests. That's why Overson Pest Control provides complete commercial pest control services to the following types of Sun Lakes businesses:
Apartment complexes
Bars and restaurants
Industrial buildings
Office buildings
Shopping malls
Warehouses
At Overson Pest Control, our commercial pest control services don't just treat the visible symptoms of an infestation. We go above and beyond by partnering with you for life and implementing prevention strategies along the way to ensure your business stays protected year-round. For reliable service, you can count on, call us today!