Professional Pest Control For Surprise, Arizona Properties
Here in Surprise, AZ, we have pleasant weather pretty much at all times of the year. Unfortunately, this provides an environment in which pests can thrive. As such, local homes and businesses are always at risk of dangerous pest infestations. At Overson Pest Control, we have the residential and commercial pest solutions you need to keep your property safe from pests and the various threats that they can pose.
If you want to keep your home or business safe from pests, you want Overson Pest Control on your side. Our tried-and-true methods are guaranteed to help eliminate pests from your property or your money back. Give us a call today, or continue reading, to learn more about our residential and commercial pest control solutions.
Home Pest Control In Surprise, AZ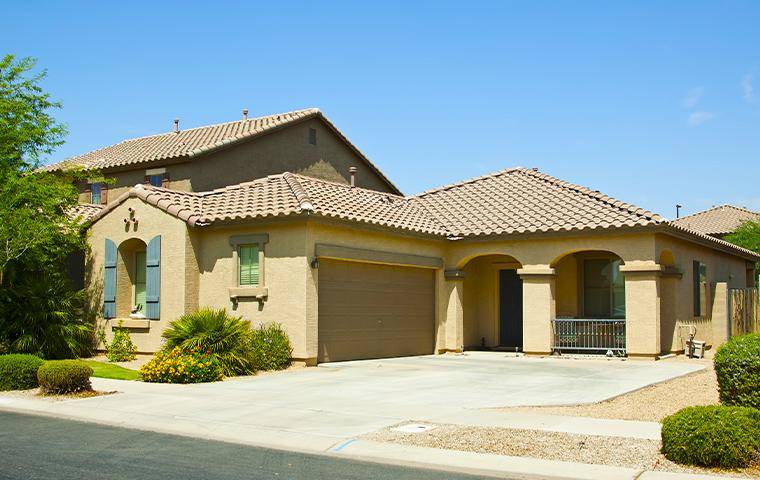 To keep pests out of your home, you need a pest control plan that will effectively eliminate current pests and prevent future pests from returning. With professional pest solutions from Overson Pest Control, that's exactly what you get.
Free Quote
We begin by offering you a free quote for service based on the size of your property. No pre-inspection is necessary.
Initial Treatment
Once we arrive at your home, we will inspect it for current pest infestations, signs of life, entry points, and other conditions conducive to infestations. Following this, we will treat your property, inside and out, per our findings.
Follow-Up
After your initial service, we will check back with you to ensure your satisfaction. If pests return, we will return to retreat your home at no extra charge to you. In fact, we offer unlimited free reservicing if the issue does not go away.
If you would like to learn more about our residential pest control services, give us a call here at Overson Pest Control.
Additional Services
In addition to general pest control options, we also offer these pest-specific services:
Scorpion Control
Termite Control
For Immediate Help, Text Us Today!
(480) 780-2436
What Surprise, AZ Homeowners Ought To Know About Scorpion Control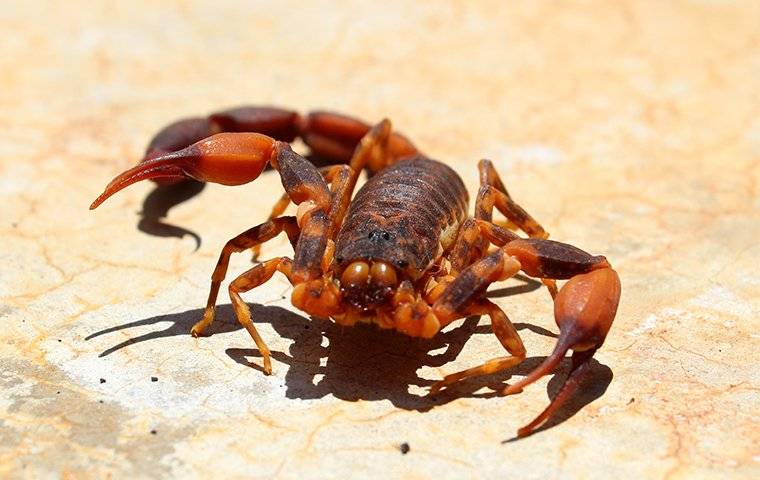 Scorpions are common pests here in Surprise. Not only are they common, but they can also inflict venous stings which can be painful and, sometimes, require medical assistance. As such, it's important for Surprise property owners to do everything they can to keep these unwanted pests away from their homes or businesses. To keep scorpions off your property, you need to:
Reduce areas of excess moisture around your property.

Keep sinks, washbasins, and tubs free of water while not in use.

Remove debris or clutter that scorpions can hide in from yards or storage areas.

Fill in cracks in the foundation of your home.

Install door sweeps under exterior doors.
In addition to these preventative measures, you should also consider partnering with the professionals here at Overson Pest Control for all of your scorpion control needs.
What To Do About The Mosquitoes In Your Surprise, AZ Backyard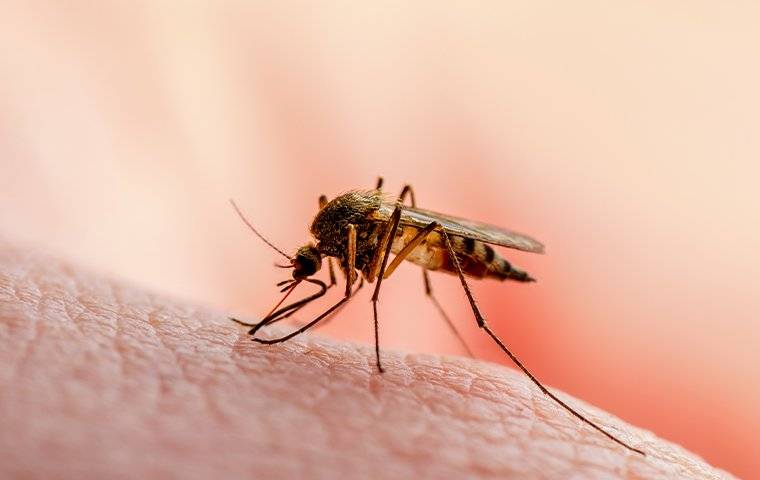 Mosquitoes are small fly-like insects that can feed on the blood of animals and humans alike. In doing so, they have been known to spread various harmful bloodborne illnesses. As such, it's important to take every preventative measure you can to keep these dangerous pests out of your yard. This includes:
Remove all areas of standing water from your property.

Fill in holes or low-lying areas that might collect water.

Ensure gutters are free of debris to prevent pooling.

Store trash in bins with tight-fitting lids.
For more advice in dealing with mosquitoes around your property, contact the professionals here at Overson Pest Control.
Commercial Pest Control In Surprise, AZ
When pests invade a business, they can cause all sorts of issues. They can damage property, hurt employees, and drive away customers. Therefore, effective commercial pest solutions are necessary to keep your company safe from unwanted infestations. When you partner with Overson Pest Control, that's exactly what you get.
We begin by performing a thorough inspection of your property, inside and out, looking for harborage zones, signs of life, and other conducive conditions. Then we will draw up a plan to fit your specific needs. Once an approach plan has been agreed upon, we will treat your business per the terms of the agreement. Follow-up visits are important to ensure your business remains pest-free. We will return a few weeks after your initial treatment to make sure all pests have been eliminated from the premises.
To learn more about our commercial pest control services, contact us here at Overson Pest Control.
Facilities We Service
Apartment Complexes
Bars & Restaurants
Industrial Buildings
Office Buildings
Shopping Malls
Warehouses