Effective Pest Control Services In Tempe, Arizona
Tempe is a beautiful city located just east of Phoenix and known for its friendly community, outdoor festivals, and recreational activities. Despite the many reasons that residents enjoy living in our area, something no one enjoys is dealing with pests. Unfortunately, our hot, humid weather offers the perfect mixture of warmth and moisture for a wide variety of pests to thrive. To keep your Tempe home or business free of unwanted pests, the professionals from Overson Pest Control are proud to provide customized service plans for all of your pest control needs. With more than 20 years of experience in the pest control industry, we have the commitment and skill needed to help you maintain a pest-free environment in your home or business. Give the technicians here at Overson Pest Control a call today for more details about all of the pest control services we have to offer.
Home Pest Control In Tempe, AZ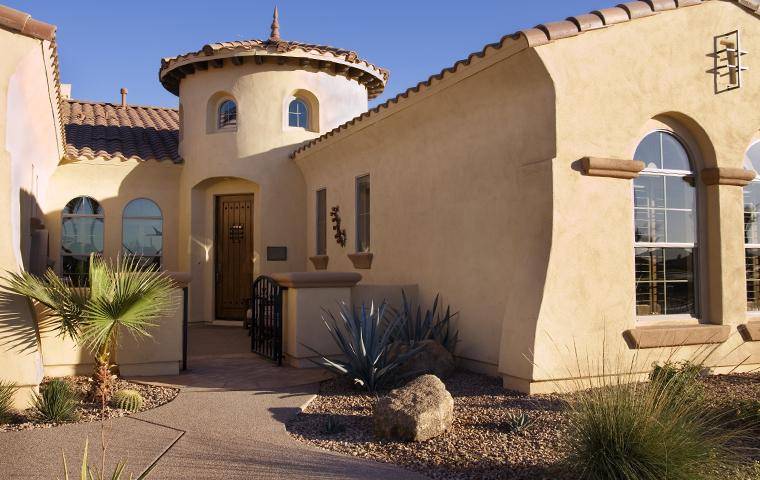 Invading pests pose a significant threat to the structural integrity of your property and the health of your family. At Overson Pest Control, we are committed to protecting people and properties from pests of all shapes and sizes. Our residential pest control plans work to eliminate current pest infestations and prevent new pests from invading your property in the future. Because we understand that every home is different, we customize our residential pest control services to fit the specific needs of your home, family, and pest situation.
We are committed to eliminating your pest problems at their source by providing high-quality pest control solutions. Don't wait for rodents, insects, or spiders to infest your Tempe home and threaten your peace of mind. Instead, partner with the skilled technicians here at Overson Pest Control for excellent, year-round home pest control services you can trust.
For Immediate Help, Text Us Today!
(480) 780-2436
The Importance Of Pro Scorpion Control In Tempe, AZ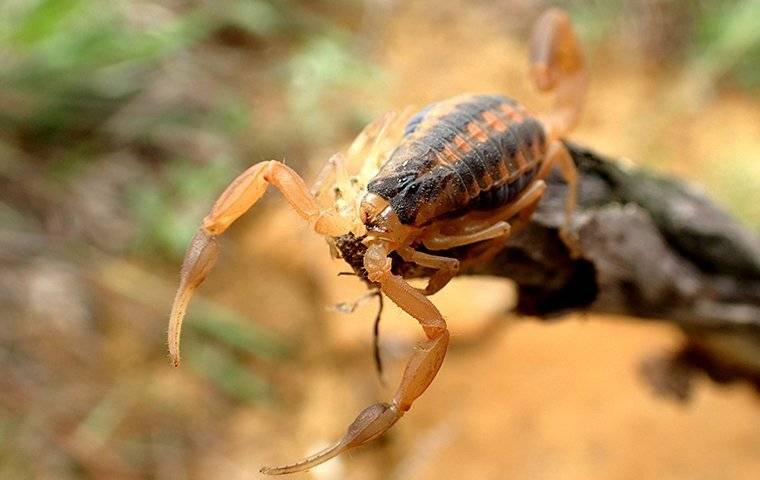 Scorpions are nocturnal predators closely related to spiders, ticks, and mites. They have strong front pincers and a long, segmented tail that ends in a sharp, venomous stinger. Our area is home to many different species of scorpions, including yellow ground scorpions, Arizona bark scorpions, Arizona giant hairy scorpions, and Arizona stripe-tailed scorpions.
While most scorpion stings are painful, they're rarely a threat to your health. The most common species of dangerous scorpions in Tempe are Arizona bark scorpions. When it comes to removing scorpions from your Tempe property, you should always reach out to Overson Pest Control for professional assistance. We have the experience needed to safely eliminate scorpions in and around your property.
Get in touch with Overson Pest Control today for more details about our scorpion control treatments.
Three Ways To Reduce The Mosquitoes In Your Tempe, AZ Yard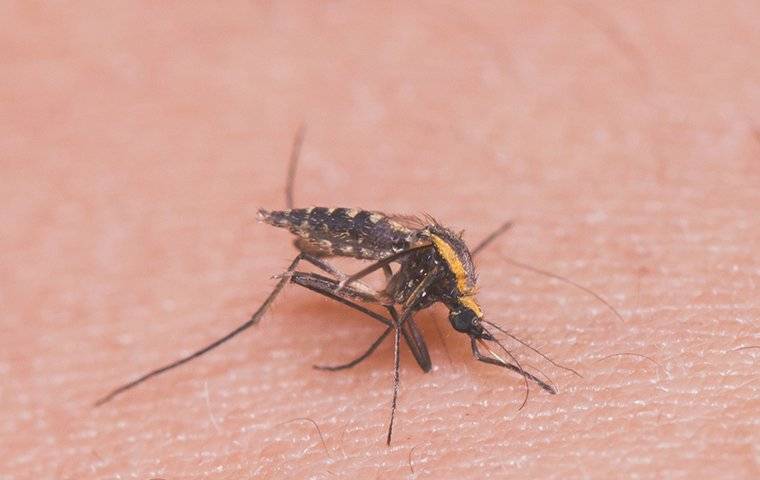 Most people enjoy spending time outdoors when the weather is nice. However, no one enjoys spending time outdoors when mosquitoes are around. And mosquitoes just so happen to become a problem during the same time that people find the weather most pleasant. Mosquitoes are annoying insects known for leaving your skin covered in itchy red bites. They ruin outdoor gatherings with their presence and are not easy to deter.
Unfortunately, these blood-feeding pests are not only annoying but dangerous as well. Although there's no true way to ensure your Tempe lawn remains completely mosquito-free, there are a few methods you can use to reduce their populations around your property.
1. Eliminate access to sources of excess moisture and standing water by clearing debris out of your gutters, dumping out items that collect rainwater, and filling in low-lying areas of your lawn.

2. Reduce resting and breeding areas by keeping your lawn trimmed short and cutting thick foliage away from the perimeter of your property.

3. Deter mosquitoes from biting you by applying insect repellent and wearing long-sleeved clothing when you spend time outdoors.
Prevention tips are helpful, but they aren't a replacement for professional mosquito control services. To reduce the mosquito populations around your Tempe property, don't hesitate to partner with the professionals here at Overson Pest Control today.
Commercial Pest Control In Tempe, AZ
When you run a successful business, the last thing you want to deal with is a pest infestation. Unfortunately, Tempe is home to a wide range of pests that are always searching for new ways to invade your property and gain access to the resources inside. Your commercial property provides everything pests need to thrive: food, water, and shelter. The best way to prevent pests from taking over your Tempe business is working with the professionals from Overson Pest Control to put an ongoing commercial pest control plan in place. We provide both monthly and bi-monthly services, depending on your needs. If pests return between regularly scheduled visits, we will eliminate them, free of charge. Contact Overson Pest Control today for more information about all of our commercial pest control options.