Affordable and Effective Pest Control In Tolleson, AZ
Tolleson is a vibrant and close-knit community with a diverse population of residents. Our town is host to many events and activities year-round, making it easy for everyone to get to know each other. Local shops and businesses provide excellent service, and our neighborhoods are rich in culture. There is never a dull moment in Tolleson.
Unfortunately, our town is not immune to pests. Whether you're dealing with ants, termites, or any other type of pest, it's important to have a reliable pest control company here that you can count on. Overson Pest Control is a local, family-owned and operated business that has been serving the Tolleson community since 2015. Our Maricopa County pest control services are designed to keep your home or business free from pests all year long.
We believe that residents here deserve the best possible service delivered by neighbors they can trust. We stand by our work with a 100% satisfaction guarantee, so you can rest assured that your home will be treated with the highest standard of care.
Don't let pests ruin your experience living in this wonderful community; call Overson Pest Control today.
Residential Pest Control In Tolleson
At Overson Pest Control, we understand that your home is your sanctuary. The last thing you want is to share it with unwanted guests like ants, termites, or rodents. These pests can not only damage your property, but they can also pose a threat to your family's health. That's why we offer comprehensive residential pest control services in Tolleson that families can trust.
When you contact us for residential pest control, we'll provide you with a free quote over the phone. We'll then schedule a time for one of our certified technicians to come out to your home and conduct a thorough inspection. Once we've identified the source of your pest problem, we'll develop a customized treatment plan and get to work.
You can rest assured that our team will always use the safest, most effective methods available. We'll always follow up to make sure you're satisfied with our service, and if the pests show up again, we'll come back and take care of them — free of charge. Call Overson Pest Control today to get started protecting your home from pests.
Why Tolleson Homeowners Need Termite Protection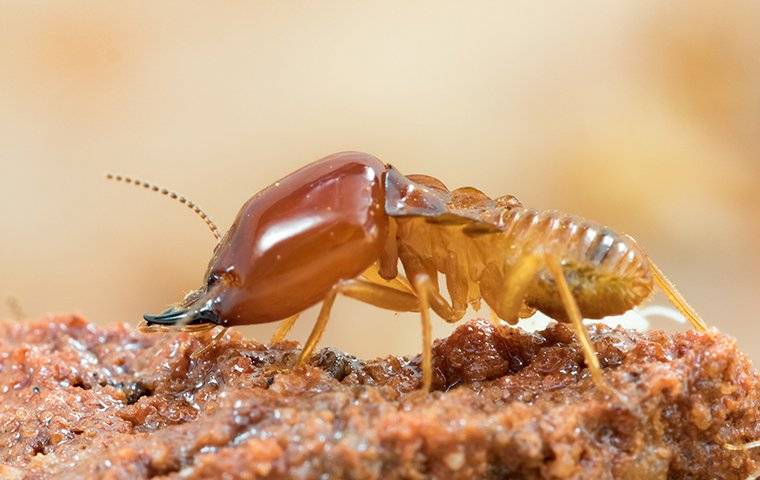 Termites are a serious problem in Tolleson, and they're not going anywhere. These wood-destroying pests can cause major damage to your home if they're left untreated. In fact, termites cause billions of dollars in damage every year in the United States.
Don't take chances with your biggest investment. Partner with a local termite control company you can trust to protect your home. Overson Pest Control has been serving homeowners in Tolleson since 2015. We're a family-owned and operated business, and we're committed to providing our customers with the best possible service.
We offer a variety of termite protection services in Tolleson, including:
Inspection and assessment: We'll start with a thorough inspection of your property to identify any potential termite problems. We'll also assess your risk for future infestations.
Treatment: If we find evidence of termites on your property, we'll develop a treatment plan to get rid of them. We use the latest technology and products to effectively eliminate termites.
Monitoring: To help prevent future infestations, we'll put into place a long-term protection plan. We'll continue to monitor for signs of termite activity during your plan's included two-year warranty.
We're always here to answer your questions and address any concerns you may have about termite control.
When it comes to termites, it's always better to err on the side of caution. If you're seeing any signs of termite activity such as swarmers or mud tubes, contact Overson Pest Control right away. We'll take care of the problem quickly and efficiently, so you can rest easy knowing your home is safe from these destructive pests.
Ant Prevention Tips For Tolleson Homeowners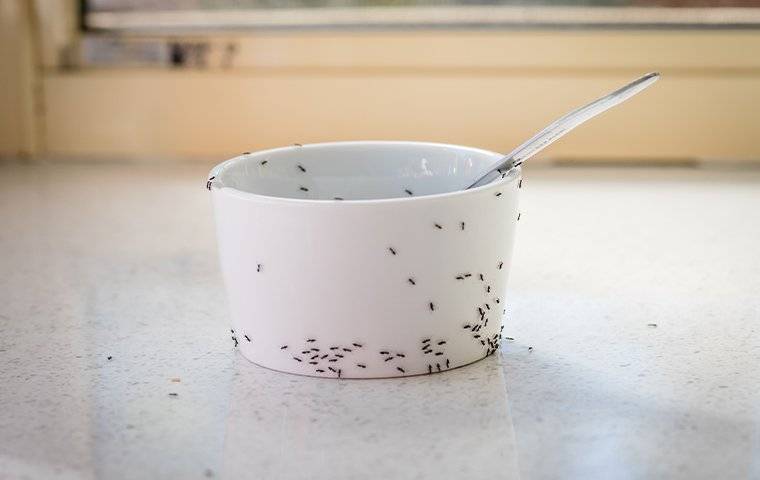 Compared to other pests, you probably don't think much about ants until you see some in your home. Next thing you know, you have a full-blown infestation on your hands.
While ants may be annoying, they can also pose a serious threat to your health and property. Some species of ants, like carpenter ants, can cause significant damage to your home. Others, like fire ants, can deliver a painful sting.
But do you know what you can do to prevent ants from getting into your home in the first place? Here are some tips to help you do that:
Keep your kitchen clean. Ants are attracted to sources of food, so the cleaner you keep your kitchen, the less likely they are to invade. Wipe up spills and crumbs right away, and store food in sealed containers.
Eliminate moisture. Ants are also attracted to moisture, so fixing any leaks in your plumbing and drying up wet areas around your home can help deter them.
Seal up entry points. Take a close look at your home's exterior, and seal up any cracks or holes you find. This will help keep ants (and other pests) from getting inside.
Keep your yard clean. If you have plants in your yard, trim them back away from the house. Also, remove any decaying wood, leaves, or other debris. These can provide a perfect hiding spot for ants.
Call in the professionals. If you're already dealing with an ant problem, the best thing you can do is call in a professional ant pest control company like Overson Pest Control. We'll get rid of the ants quickly and efficiently, and we can also help you put into place a long-term prevention plan.
Don't let ants take over your home. Follow these tips to prevent them from becoming a problem in the first place. And if you do find yourself dealing with an ant infestation, don't hesitate to call Overson Pest Control for help.
Commercial Pest Control In Tolleson
Running a business is hard enough without having to worry about pests. But whether you own a retail store, office, restaurant, or any other type of commercial property, keeping it free of pests is essential to protecting it. Not only are pests a health risk, but they can also damage your property and reputation.
At Overson Pest Control, we understand the unique challenges that Tolleson businesses face when it comes to pests. Our climate means that we have to deal with a variety of pests throughout the year. You need to partner with a local pest control company you can trust to protect your business, and that's where we come in.
We offer comprehensive commercial pest control services to businesses of all types and sizes in Tolleson. We'll create a customized plan that takes into account your business's specific needs and concerns. Whether you're dealing with rodents, cockroaches, spiders, ants, or any other type of pests, we'll make sure they're gone for good.
Whether you have a current pest problem or you just want to prevent one from happening, we can help. Contact us today to learn more about our commercial pest control services in Tolleson or to receive a free quote.