There are a lot of spiders in the world. So, it is no wonder that we find spiders in our homes. When spiders crawl around in landscaping, which they like to do, they accidentally get inside. If you don't want spiders in your house, you need to encourage outdoor spiders to stay outdoors - away from your exterior walls. You can do this by reducing their numbers. Let's take a look at the types of spiders we deal with in Phoenix and discuss specific ways you can prevent them from making unwanted appearances in your home.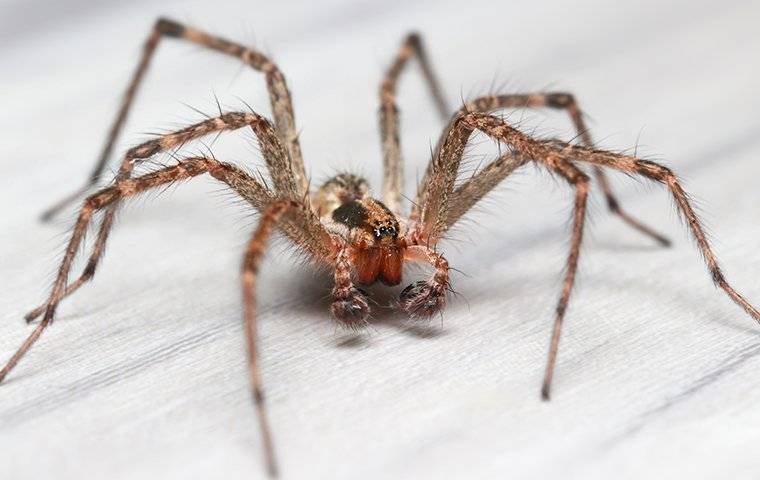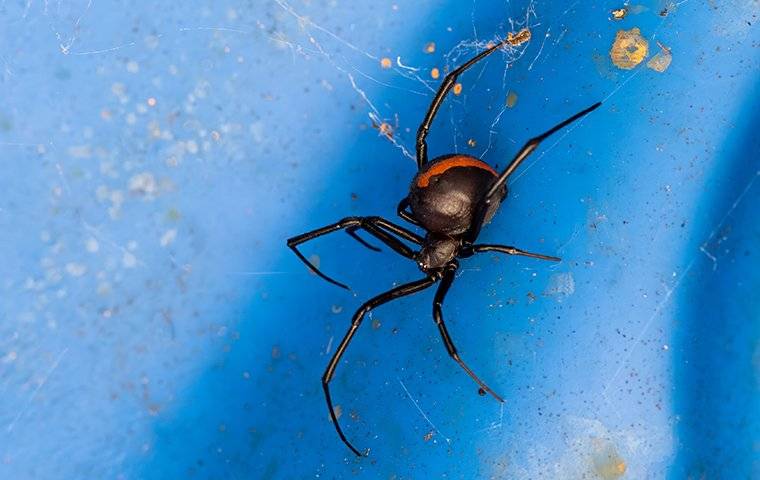 Nuisance Spiders In Phoenix
Most of the spiders that get into homes in our area are just a nuisance. They build webs and sometimes cause itchy welts when they bite us. These are American house spiders, cellar spiders, jumping spiders, wolf spiders, crab spiders, and tarantulas. While certainly not welcome in our homes, these common house spiders are just a nuisance. When considering control for these spiders, it is okay to use methods that work to generally deter them. You won't need targeted control to get rid of spiders like these.
Dangerous Spiders In Phoenix
You're probably aware that some spiders in our area aren't just a nuisance. There are some dangerous spiders in Phoenix. There is some good news. The venomous Southern black widow and brown widow don't prefer to live in your house. If you see one of these spiders in your house, it is likely to work its way back outside. Widow spiders are definitely outdoor spiders.
Unfortunately, we have dangerous spiders that can live in our homes and grow large populations. These are Arizona brown spiders and brown recluse spiders. But even with these spiders, we have some good news. Recluse spiders are reclusive. They rarely bite people. Experts believe that the majority of spider bites attributed to recluse spiders are caused by sac spiders or some other condition that is not associated with spiders at all.
If you have dangerous spiders in your home, you're going to want to invest in targeted spider control. This will reduce your chances of unwanted, and potentially harmful, bite wounds.
Prevention Tips For Spiders In Phoenix
Now that you're familiar with the types of spiders you might find in your home, let's discuss prevention tips for the common house spiders that don't present a significant health threat.
Inspect your exterior and seal any gaps, cracks, and holes you find. Spiders don't chew their way into homes. They exploit entry points that already exist. When you seal these entry points, you naturally reduce interior encounters with spiders.

If you want to get rid of spiders near your home, one of the best ways to get rid of spiders is to quickly remove spider webs. Why? Because a web can contain an egg sac, and an egg sac can have hundreds of spider eggs in it. While only a small percentage of these eggs will result in adult spiders, it is best to not have hundreds of spiderlings competing for food and moisture resources near your home. Get rid of those spider webs and destroy the egg sacs to reduce spider activity.

Spiders are constantly looking for food. The primary food they eat is insects. When you take steps to reduce insects, you'll have an impact on spider populations. Insects are attracted by white light. When you replace white lights with yellow lights outside, you can reduce insect activity. Insects need moisture, so cleaning and fixing your gutters can work to reduce insect activity near your home. Insects are attracted to the scent of garbage. Keep your garbage in sealed containers and deodorize your trash containers periodically. All of this will work to reduce spiders.

Spiders hide in and under the objects in your yard. They have a preference for piles of dead branches, scrap wood, and other organic materials, but they'll also hide in man-made objects such as old tires and cinder blocks, or underneath a lawnmower that has been sitting for a while. Remove these objects to reduce spider activity.
Professional Spider Control In Phoenix
The best way to get rid of spiders and make interior sightings rare is to invest in a residential pest control program. If you live in the Phoenix area, the service team here at Overson Pest Control can help you find the right solution for your home and family. We offer a free estimate to get you started. This estimate gives you insight into what pest pressures are present around your home and what conducive conditions are attracting spiders.
When you have routine visits from Overson Pest Control throughout the year, your home will get the protection it needs to reduce insect pests and the spiders that eat them. We also remove unsightly spider webs and any egg sacs that are on them. For more information or to schedule a free estimate, reach out to us today. We're here to help.